Best Password Managers for Android
SafeInCloud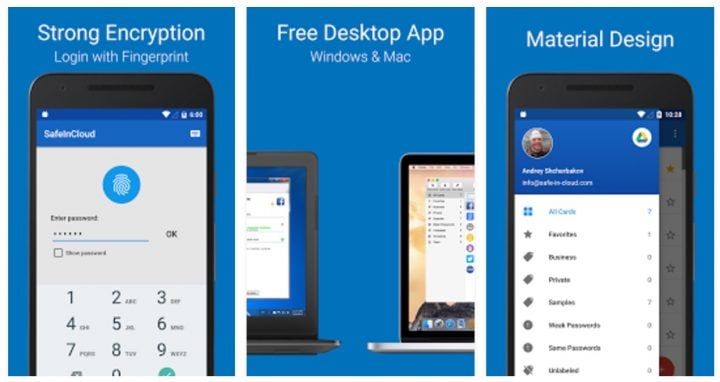 Another option is SafeInCloud. They're as feature-complete as anything on this list yet cost under $5 -- and that's a one-time fee. Plus, the entire family can get protection for only $8. And again, you pay $8 once, not a monthly bill.
What makes this great is pretty much everything. From the easy to use software, included fingerprint support, best in class 256-bit encryption, to the FREE included Windows or MAC programs for cross-device syncing, password generator, etc. It's the all-in-one solution you've probably been looking for. They have full cloud support including options you choose, rather than their own. Like Dropbox and others. Android Wear support, password strength analyzer tools and more.
You can enjoy a bunch of features for free, but we recommend the $5 package for individuals. Their desktop solutions are as easy to use as the Android app, too. Basically, you can't go wrong with this one.
Download SafeInCloud for Android