Best Phones for Seniors in 2019
Jitterbug Smart2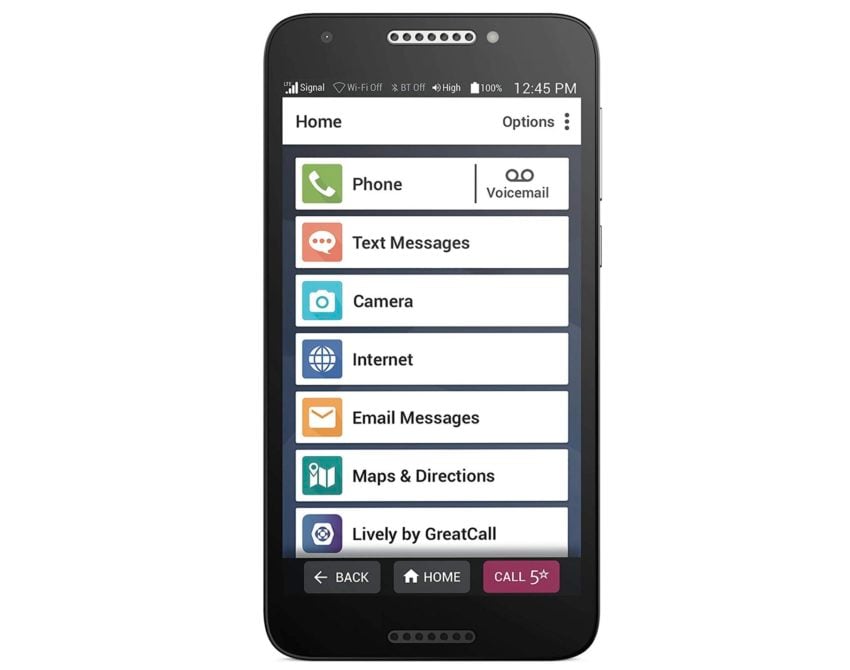 The Jitterbug Smart2 is specifically made for seniors and it is available from Great Call. It is a very affordable smartphone and while it doesn't have the best camera or the most storage, it is easy to use, has a big 5.5-inch display and is designed to make finding what you want easy and easy to touch with a big screen and big icons.
You get a long lasting battery, a fast 4G LTE connection, WiFi to connect at home, Bluetooth and a micro SD card slot to add more storage later if you need it.
This is only available on Great Call, so you can't use it to join up with a family share on a plan with your kids, but it is very affordable. There is a Health and Safety package that makes allows you to connect with help right from your phone for emergencies or for day-to-day tasks that you may need help with.
$112.49 at Great Call and $74.95 at Amazon