Best Rugged Cases for the Pixel 3 XL
These are the best rugged cases for the Pixel 3 XL you can buy right now. Your typical cheap TPU case offers a decent amount of protection, but when you spend top dollar on a premium smartphone it's worth putting it in the best case possible. Not everyone wants a big bulky case but still need rugged protection. If so, here are a few we can comfortably recommend.
Pixel 3 XL cases come in several different styles, but slim rugged cases are usually the most popular. Our list has everything from tough rugged cases, military-grade protection, or thick Otterbox cases that can handle all of life's daily hazards. Choose one today that fits your personal preference.
Best Rugged Cases for the Pixel 3 XL
Spigen Rugged Armor for the Pixel 3 XL – $12
Otterbox Symmetry Series – $33
TUDIA Merge Dual Layer – $9
Speck Presidio Grip – $24
Poetic Revolution Series – $15
Incipio DualPro – $30
1. Spigen Rugged Armor for the Pixel 3 XL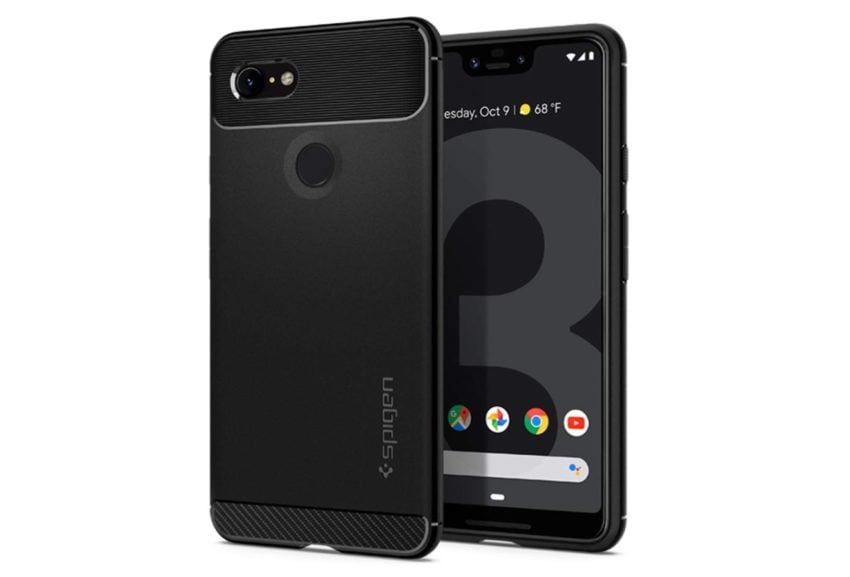 Spigen is one of the most popular names when it comes to smartphone protection. And while they have several great Pixel 3 cases the Rugged Armor is probably their best all-around option. It's not too thick, not too thin and will keep your phone safe.
The Rugged Armor received a design overhaul in 2018 too, and it looks pretty good. This case uses a strong dual-layer of durable shock absorbing TPU material (basically flexible plastic) with air gaps in the corners to prevent damage from drops. Then, they add a few stylish designs to the back, a soft-touch matte finish, and textures to make it easier to hold and grip. This is a thin, lightweight and durable case worth trying. Or, get the Spigen Tough Armor with a built-in kickstand.
2. Otterbox Symmetry Series
When you think of an Otterbox case you think of something big, bulky, heavy, and extremely durable. That's what made them famous. However, not everyone wants a super thick and bulky case, which is why they started offering the "Symmetry series" a few years back with great results.
This case is rugged, durable, and tough without being too bulky. It's the perfect middle ground in our opinion. You'll enjoy oversized tactile buttons that are easy to press, precise cutouts for all the sensors, ports, and front speakers. Not to mention raised edges around the camera and the display. We really like the angled "ramp" for the fingerprint sensor, making it super easy to find and tap. Buy this to keep your phone Pixel perfect.
3. TUDIA Merge Dual Layer
If you're looking for a case with a little more protection than most without breaking the bank, something rugged, consider the TUDIA Merge. The dual-layer design means it's super tough without being too bulky.
The TUDIA Merge has a slim TPU frame on the inside that wraps around your phone like a glove and absorbs any impacts from drops or accidents. Then for added durability, the outside has a snap-on hard polycarbonate shell and skeleton that comes in a few different color choices. Those combine for total protection and peace of mind.
4. Speck Presidio Grip
Buy it Now from Amazon for $24 or from Speck for $45
Speck is a household name these days and their cases are sold in almost every store and on the shelves of all carriers. And that's because they're military-grade drop tested and approved. They're tough! The Speck Presidio Grip has a hard polycarbonate frame that's extremely rugged and can handle drops from 8-10ft high.
Secondly, that hard plastic has slits in the frame where the inner soft TPU material that keeps the rest of the phone safe squeezes through so it's easier to hold and not too slippery. Plus, all those little areas help absorb impacts from drops or accidents. I'm sure almost everyone knows at least one person with a Speck case. Try this for your P3XL.
5. Poetic Revolution Series
If you're someone that constantly drops or damages smartphones, or want a case with a screen protector built-in, we have you covered. This case gives you 360-degrees complete protection. Poetic's Revolution series isn't the prettiest in the world, but it's all about function over style.
You'll get a built-in screen protector, port covers (flaps), a rugged polycarbonate back, and shock absorbing TPU on the inside. Dust can't get in, scratches won't reach the screen and drops won't hurt it either. This is an all-around durable and rugged case for those that truly need it. Oh, it has a kickstand too, for Netflix and chill sessions.
6. Incipio DualPro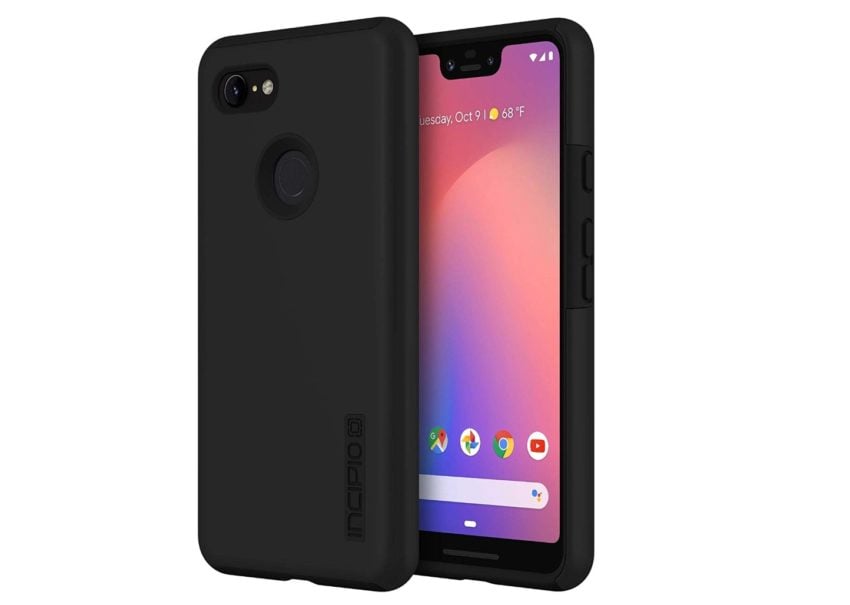 Buy it Now from Amazon for $14 or Incipio for $30
Last but not least is the popular Incipio DualPro. They're one of the first brands to combine multiple case materials into one durable, strong, yet sleek case. This is the original "Dual Layer case". With this case, you're getting a soft, flexible, impact-resistant TPU core that'll keep your phone safe. Then, for added durability, the outside has a hard polycarbonate shell and reinforced corners.
Incipio offers the DualPro for the Pixel 3 XL in all black, or a nice grey and "not pink" color variant to match your phone. They have easy to press oversized buttons, raised edges to keep the screen safe, and it's just a great all-around case we highly recommend.
And yes, every case on this list should work with wireless charging, so you're not losing any features. Give one a try today and keep your phone safe until the Pixel 4 arrives.

As an Amazon Associate I earn from qualifying purchases.