5 Best Screen Recording Apps for Android
These are the best screen recording apps for Android smartphones and tablets. Apps that will let you easily and quickly record, edit, and share anything on your screen. This was pretty difficult a few years ago, but now there are multiple ways to capture and save your screen.
Whether you're looking to record games you play for a Youtube channel, or are creating a quick educational or how to video, we have you covered.
Read: 5 Best Android Remote Control Apps
These apps will let you control when the screen recording starts when it ends, and give you a few other options for output quality and more. If you're looking to screen record on Android, these are the apps worth trying first.
Best Screen Recording Apps for Android
Before we begin it's worth noting that select devices running Android 5.0 Lollipop or newer might have this feature built-in. Some Samsung smartphones have Game Record, and stock Android devices can capture what's on the screen too.
However, that's not always an option. If not, there are dozens of apps on the Play Store that will do it for you. Here are a few of our favorites.
AZ Screen Recorder – No Root
First up and by far the most popular option is AZ Screen Recorder. It's basically the only app you'll need. AZ Screen Recorder has no watermark, no time limits, a small video editing tool built-in, and it just works.
When you want to record your screen a small overlay button pops up. Press that for a countdown, and your screen will start recording. There's even an option to use the front-facing camera for commentary, reactions, or other viral video ideas.
We really like how simple the app is, the built-in video editor, and the option to create a GIF from your screen recording sessions. Try it today, or get the pro version for $2.99. This is really the only app you need.
Download – AZ Screen Recorder
Mobizen Screen Recorder
While AZ is pretty simple and easy to understand, Mobizen is even easier. The entire idea behind this app is extremely simple screen recording on Android. While you can only record up to 1080p, that's more than you'll ever need. There's almost no point in recording in Quad-HD on a Galaxy S8.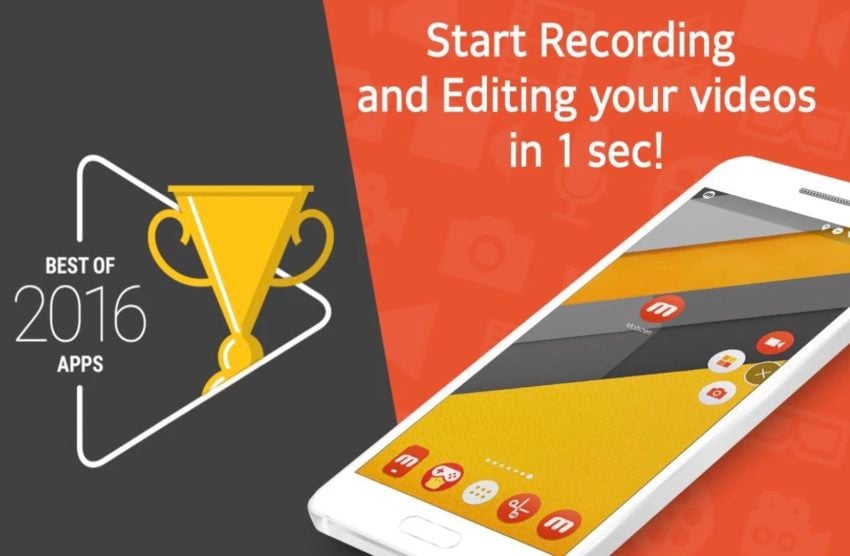 Mobizen is very simple to use. Hit the record button and capture anything and everything. You'll enjoy videos that are 1080p, 60fps, no watermark, and you can even edit in background music. They have an editor so you can add audio of your voice during the record session, or after you're done during the editing process. You might see a watermark at first. Just go to settings and remove it for free. This app works great on tablets too.
Download – Mobizen Screen Record
DU Recorder
Next up is DU Recorder, which is a relative newcomer to our list but with good reason. DU is another really simple but feature-complete screen recorder. It's completely free and there's no time limit or watermarks. It just works and works well.
DU does the typical 1080p full HD at 60FPS so you'll get a clear smooth video. Then, they feature everything the others do. Like editing tools, GIF maker, front-facing camera add-ins for reactions or gaming videos and even some gesture controls. So you can control the recording without touching the screen.
It also works in over 20 different languages, which is a nice bonus for those who need it. Again, this app doesn't require root.
Download – DU Recorder 
Samsung Game Recorder+
If you're one of the millions of people that own a Samsung Galaxy, try the official Samsung Game Recorder+ app. It's pretty great, straightforward, simple to use, and there are no watermarks.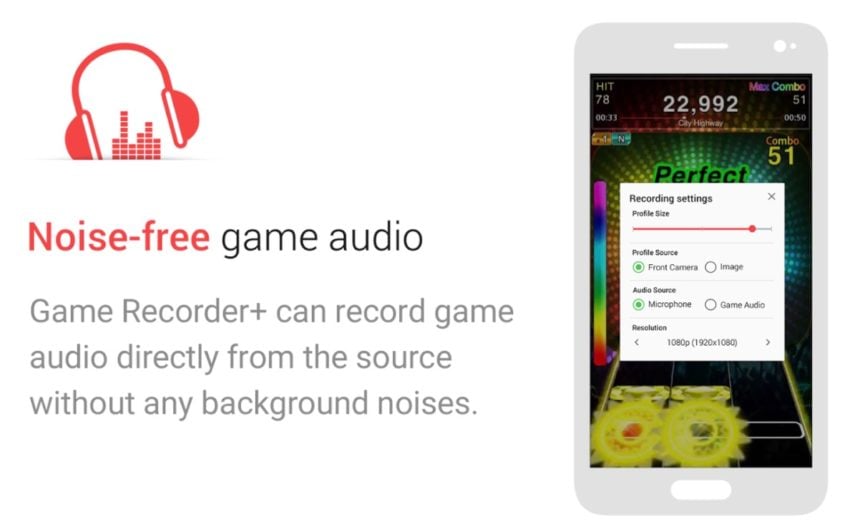 Samsung's app is pretty similar to AZ Recorder. It has a simple overlay button to start recording, a detailed settings menu, and lots of options. You can record audio from the game, or from your microphone for how to videos or tutorials. Then, they have the same front-facing camera "gaming commentary" option and controls for those who want them. You can even upload in different file sizes and quality and send them directly to YouTube. It's a pretty good little app for Samsung users.
Download – Game Recorder+
Mirror Go Android Record
Last but not least we want to recommend something a little different. This isn't your typical screen recording app. Instead, Mirror Go is basically an Android emulator for PC. This lets you stream anything from your phone to your computer screen, and that includes recording it directly to your desktop.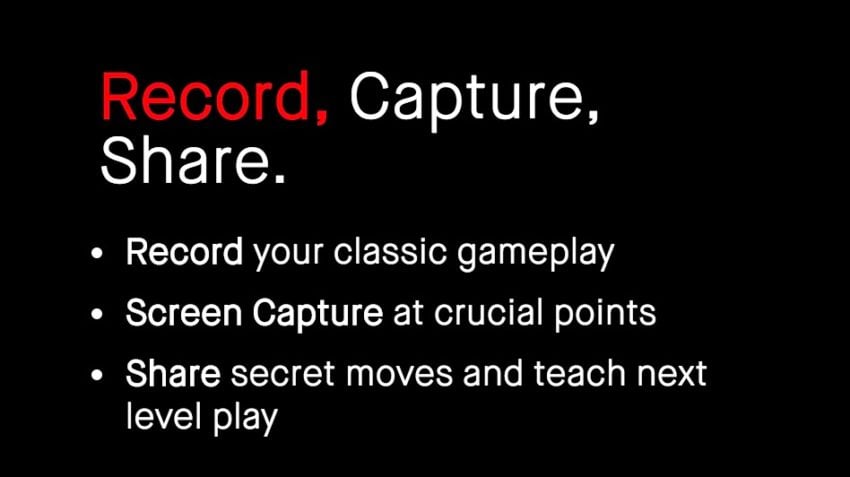 This way you can easily record, save, edit, and upload videos from your device without having to transfer any files. Instead of recording on your small Android screen and editing them later, send the video directly to your computer and record it from your PC. Make sense? Give it a try today.
Download – Mirror Go
That's about it. There are dozens of screen recording apps available on the Google Play Store, but these are a few of the best options. They're easy to use, have a clean interface, and aren't full of ads, popups, or watermarks to ruin your videos. Try any of the apps above today. Then, while you're here, take a look at these Android Emulators for PC and Mac.