9 Best Selfie Apps for 2020
Snapchat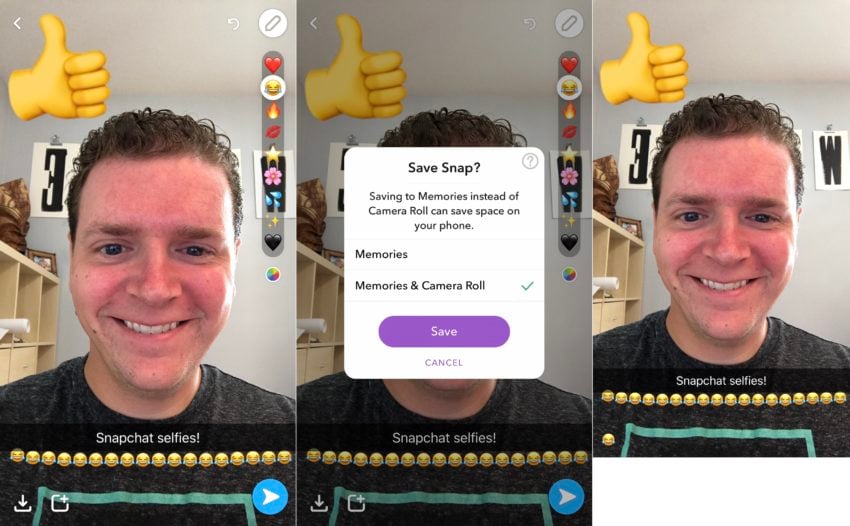 Even if you don't post your Selfies to Snapchat it's a great way to quickly take a Selfie that stands out with the cool Lenses, World Lenses, Bitmoji, filters and more.
Snapchat is free to use and you can take a Selfie in Snapchat, add to it and then save it to your camera roll to post to Instagram or Facebook quite easily.
Just take your Snapchat photo as normal, add text, filters, and options to it and then tap on the download button in the lower left. Choose Save to Memories and Camera Roll to automatically save to your photos when you push the button.
Snapchat is free on iPhone and Android

As an Amazon Associate I earn from qualifying purchases.