Best Sprint Black Friday Deals
The first of many Sprint Black Friday and holiday deals have been unveiled. Offering savings on anything and everything the carrier has to offer. From 50% off to buy one get one free on the hottest phones like the Galaxy S7. Here's what you need to know about Sprint Black Friday deals. Including a free 43-inch 4K TV.
While most are busy checking out deals from Best Buy or Walmart, we're here to remind you that carriers have big savings too. Sprint wants to keep the holidays fun by lowing prices on the hottest tech.
Read: Walmart Black Friday Deals: 5 Things to Expect
Every year around Thanksgiving we see huge savings across a wide array of products. Tech items and gadgets are always a big one too. This year Sprint is cutting the costs on almost everything or giving out free Samsung tablets.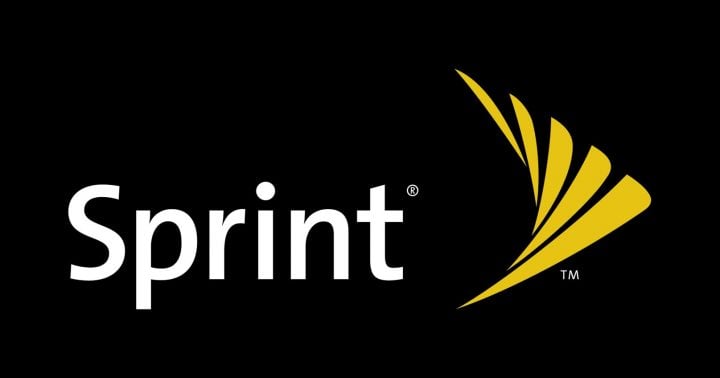 For Black Friday 2016 Sprint is separating everything by category. They have deals for the entire family that switches carriers. Savings on phones, tablets, accessories, music lowers and more. What's even better is everything from Sprint starts on November 18th. So no waiting for Black Friday.
Here is the full rundown on everything Sprint has to offer for Black Friday and throughout the holidays.
Sprint Black Friday Deals
Customers who switch to Sprint can save %50 off their bill. This isn't new, but now would be a good reminder. Switching from another carrier Sprint will match the plan and charge you half the cost. This is probably the best deal for those who are able to switch.
However, that isn't all. While Sprint has a huge list right here, below is a bullet list of what we think are the best deals.
Galaxy S7 Buy One Get One Free (Monthly Credit on Bill)
Free Galaxy Tab E (Buy an S7 or S7 Edge get a free tablet Nov 18-28th)
HTC Bolt for 50% off November 24-25th
Free LG 43-inch 4K UHD LED TV when you buy the LG V20 ($449 value)
Free LG 32-inch LED Smart TV when you buy the LG G5 ($199 value)
Harman/Kardon Onyx Studio 3 Bluetooth Speaker $149 each when you buy two
Parrot Swing Mini Drone for $119 (Regularly $149) or $10 a month
Alternatively Sprint has many popular gadgets at regular prices but available on monthly payment plans. Like the GoPro Hero 5 Black or the Special Edition Sphero BB8.
Overall it looks like the best Sprint deals this Black Friday are the buy one get one Galaxy S7, or the free HD TV options from LG. Getting a free 4K TV just for buying one of the best phones on the market is a deal that will be hard to pass up. Then they have the exciting Parrot Swing Mini Drone at a small discount. It looks to be one of the most popular gadgets this holiday season.
All said and done Sprint doesn't seem to have too many deals for Black Friday. That said, what they do have are pretty excellent. Getting a data plan for 50% off then two Galaxy S7 for the price of one is better than most other carriers have to offer. Again, most of these deals start November 18th, so head to a nearby Sprint store for more details.
Best Black Friday 2016 Deals and Ads
Walmart Black Friday 2016 Ad
The Walmart Black Friday 2016 ad is available now, along with maps to your local store.
Online Walmart Black Friday 2016 deals go live at 12:01 Am Eastern on Thanksgiving Day. Walmart promises that most of the Walmart Black Friday 2016 deals will be available online as well as in store.
The in-store Walmart Black Friday 2016 deals start at 6 PM local time on Thanksgiving with wristbands for popular items. Wristbands may be passed out an hour or two before the sales start.
There is no more 1 hour guarantee for Walmart Black Friday deals, but the company goes to great lenghts to reassure customers that they have a lot of items on hand for the Walmart Black Friday 2016 ad.
Here are some of the best Walmart Black Friday 2016 deals you will find online or in stores.

50-inch Emerson or Element HDTV – $225
55-inch Philips 4K TV – $298
50-inch Samsung 4K TV – $398
60-inch Vizio HDTV – $398
PS4 with Uncharted and $30 gift Card – $249
Hatchimals for $48.88
Razor Hovertrax 2.0 Hoverboard – $273
Samsung Chromebook 3 – $119
HP 15.6-inch Touch Laptop – $249
iPad Mini 2 32GB – $199
Fitbit Charge 2 – $129
Fitbit Alta – $99
Fitbit Flex 2 – $69
DJI Drone Phantom Standard 3 for $369

Make sure you avoid these five Walmart Black Friday deals that won't deliver the value you need to stand in line.