10 Best Surface Pro 4 Keyboards & Why You Need One
MoKo Surface Pro 4 Keyboard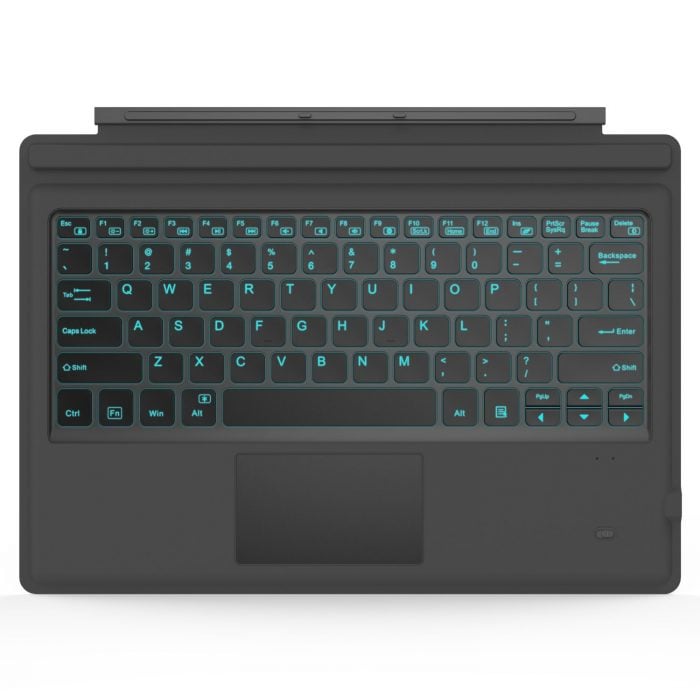 Buy the MoKo Surface Pro 4 Keyboard if you want the convenience of the Surface Type Cover's design without the high price tag.
The Moko Surface Pro 4 Keyboard cover protects your device's screen from scratches just like Microsoft's Type Covers. Magnets snap the cover to your Surface Pro's cover port and the bottom of its display. Open the cover to start working. Close the cover to put your Surface Pro 4 to sleep.
Don't mistake this Surface Pro accessory as a straight copy of Microsoft's accessory. It has some great features of its own. Presets let you change the color of the backlit keys to one of seven colors. Also, this keyboard cover uses Bluetooth technology to communicate with your device. So, once you pair the MoKo Surface Pro 4 Keyboard to your device, you can use it across the room. The internal battery also keeps the keyboard from drawing power from your device and heavily impacting battery life.
And, if all that wasn't cool enough, this Surface Pro 4 keyboard is affordable. The MoKo Surface Pro 4 Keyboard costs $47.99 on Amazon. That's half of what the Surface Pro 4 Type Cover costs.

This article may contain affiliate links. Click here for more details.