10 Best Surface Pro 4 Keyboards & Why You Need One
Surface Special Edition NFL Type Cover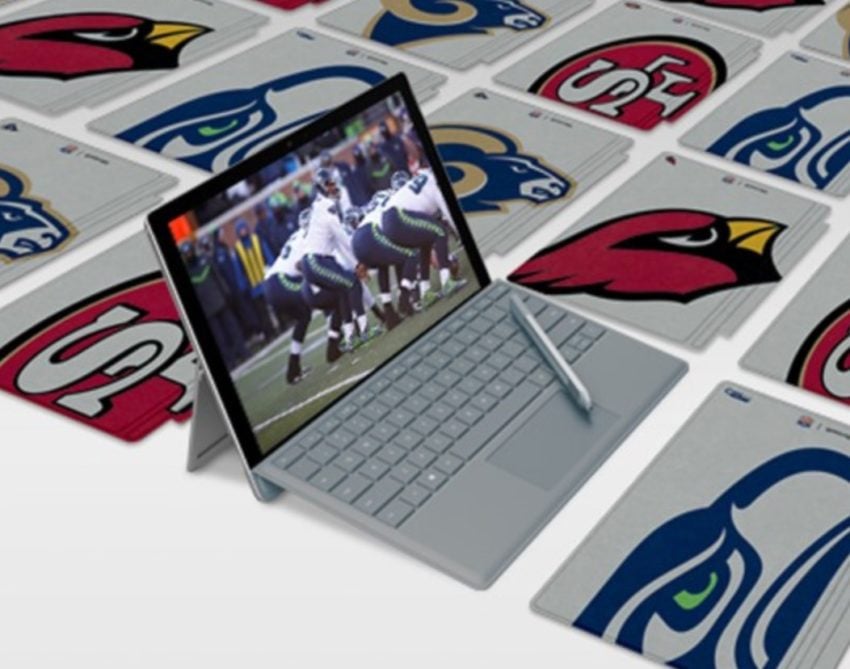 All Surface Pro Type Covers lack personality except the Surface Special Edition NFL Type Covers. These $79.99 Surface Pro 4 keyboards let you show a little team pride.
Each of these Surface Pro 4 keyboards has a very large NFL team logo embroidered in the center. Unlike stickers, these logos don't fade or peel over time. Because of them, everyone around you will see what your favorite NFL team is as you carry your Surface Pro 4 from place to place. A small NFL logo and a Surface logo sit to the right of the team logo.
Other than the extra logos, the Surface Special Edition NFL Type Covers are identical to other Type Covers. They have the same keyboard shortcuts, same backlit keys and same trackpad.
Despite their similarities, expect to pay more for these Surface Pro keyboards. Only the Microsoft Store sells them, and they cost $159.99 each.

This article may contain affiliate links. Click here for more details.