5 Best Surface Pro 4 Screen Protectors
Tempered Glass Surface Pro 4 Screen Protector from Sparin - $13.99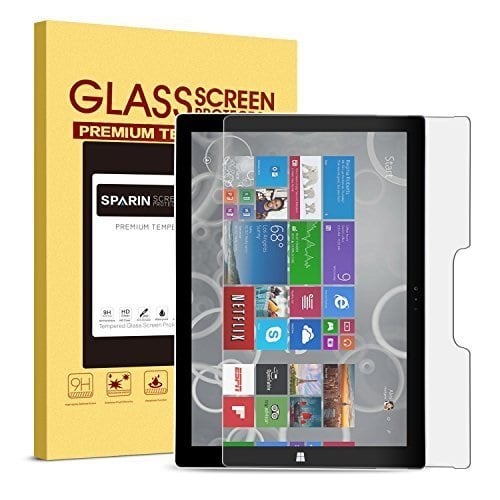 This $13.99 Sparin Surface Pro 4 Screen Protector has all the proper cut outs too. Your cameras and speakers won't have their performance harmed when using this screen protector.
It's made of glass to add serious protection for scrapes. The glass surface also means that the Surface Pen will still run across your display smoothly. That's big news for artists and those that want protection and don't want that protection getting in the way of the creative features that first attracted them to Surface. Sparin says that Anti-Shatter film will keep this screen protector from ending up in sharp pieces if the unthinkable happens.

[ Buy the Tempered Glass Surface Pro 4 Screen Protector from Amazon for $13.99 ]

This article may contain affiliate links. Click here for more details.