Best Galaxy S10 Wireless Charging Pads
These are the best Galaxy S10 wireless charging pads and stands available right now and why you'd want one. This year Samsung went all-out with wireless charging, from faster 2.0 speeds to turning the back of the Galaxy S10 into a wireless charging pad itself — for accessories like a watch or Galaxy Bud headphones.
The Galaxy S10, S10+ and S10e are all packed with convenient features, and that includes wireless charging. However, not all chargers are created equal. Some are designed to work with the iPhone, which charges slower. And some don't even come with the wall plug adapters. Basically, you'll want to choose a Galaxy S10 wireless charging pad from our list to ensure the fastest speeds and best experience.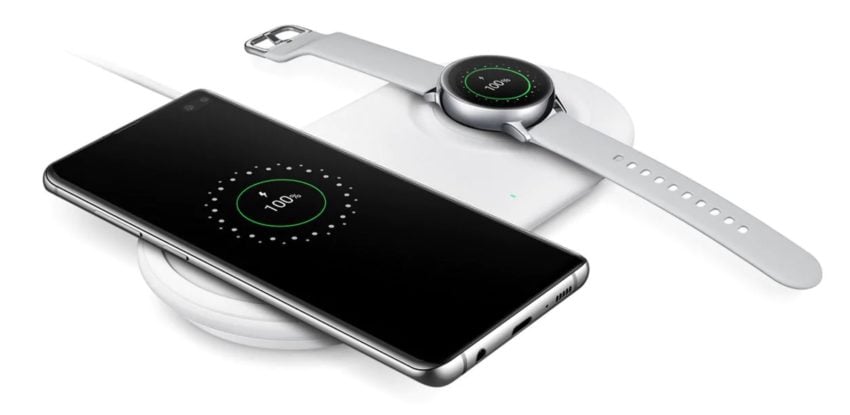 The most important thing you'll want to pay attention to is the charging speed. Most wireless charging pads on Amazon, Best Buy or carrier stores were built for the iPhone and only offer 5-7 watts of output charging power. That means your S10 will recharge very slowly.
We'll avoid those and only recommend ones that offer faster 10-15w "fast charging" speeds for Samsung devices, on top of the slower Apple speeds. Those are labeled as "fast wireless charging pads" where you're getting 10-watts, 12w, or even 15w of wireless charging power.
Basically, the right wireless charging pad will refill your Galaxy S10 in a little over an hour, and if you don't buy the right one it'll take at least 2-3 hours. Plus, not all chargers come with a wall plug, and you'll have to use the one that came in the box with your Galaxy S10. Spare charges are convenient, so let's get started.
So, now that you know what you're looking for, enjoy the best experience possible and get a charger from our list below.
Samsung Fast Wireless Charger Duo (2019)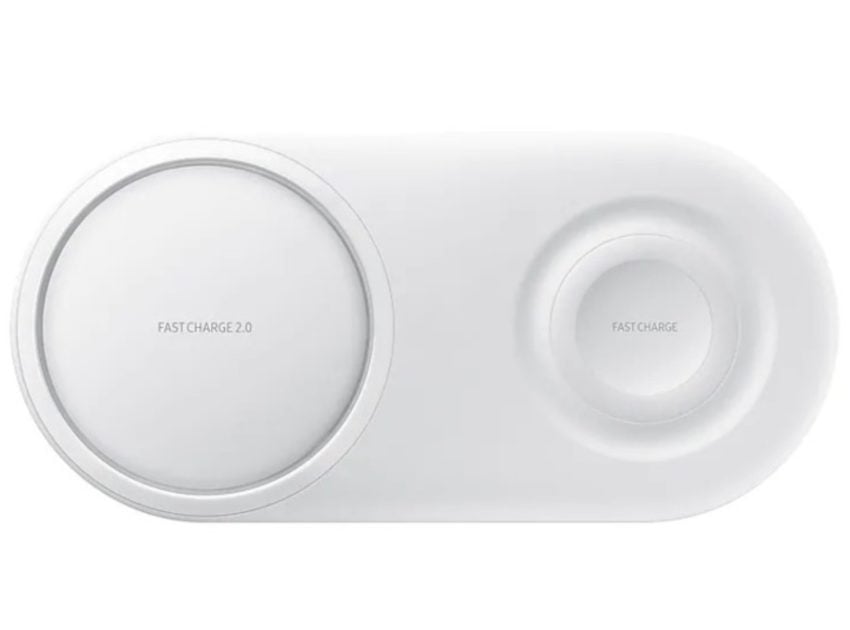 Our first recommendation is the all-new Samsung Fast Wireless Charger Duo features two charging stations and the fastest recharging speeds on the market.
Announced alongside the Galaxy S10, this Duo pad can recharge two devices at the same time. Whether that's a Galaxy S10 and your Galaxy Buds or Galaxy Watch, or even a friends iPhone Xs. You can put two devices down and top them both off, without wires.
That said, the bigger circle features "fast charge 2.0" technology and delivers 12w of wireless charging power. The most we've seen from any Samsung accessory. This is the fastest wireless charging pad for the Galaxy S10 and will refill your battery faster than any other pad on the market. It's also really expensive, so keep reading for similar yet more affordable options if you don't need a dual charging pad.
And yes, wireless charging works through most Galaxy S10 cases.

As an Amazon Associate I earn from qualifying purchases.