Black Ops 3: 7 Things You Need to Know After Christmas
If you opened up Black Ops 3 for Christmas, this is what you need to know about the game, including what to do if you run into problems, where to look if you didn't get the game and need a deal as well as tips to be a better player. There was no Double XP weekend, and we may not see one until after New Years Day.
This is what new buyers need to know about Call of Duty: Black Ops 3 and what you may want to know if you foundBlack Ops 3 in a package on Christmas or purchased it since.
Black Ops 3 is over a month old and there are already players leveling up to Master Prestige and to the new higher levels. Despite some server issues, it is arguably one of the best Call of Duty games to date, and easily the best on the current generation of the Xbox One and PS4.
Read: Black Ops 3 Weapons Changes Arrive Before Christmas
In the days after Christmas we saw a lot of new players flood the servers and many of them ran into issues and many others received a rough welcome from seasoned players who used the lack of wallrunning and specialist power knowledge to wipe the floor with what many called Christmas Noobs.
Whether you are looking at buying Call of Duty: Black Ops 3 for yourself or giving it as a gift this holiday season, there are some things you should remember to maximize the fun and minimize the time spent waiting for the game to install and for updates to download.
This is the information you need to know if you received the game as a gift or if you are buying it this week with your holiday cash. We'll help you save, solve problems and offer tips on important details.
Skipping Christmas, But Hoping for Black Ops 3 Double XP New Year Treat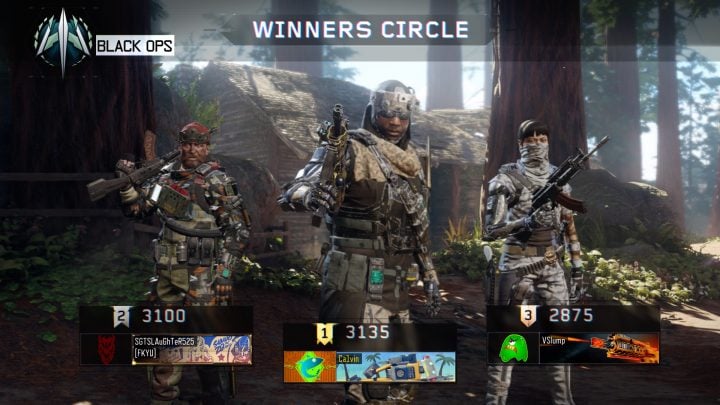 There is no Christmas Black Ops 3 Double XP weekend, to help you level up faster. Although there is always hope for a New Years Eve Double XP event to roudn out the time off of work and school, nothing is confirmed yet.
Treyarch offered Double XP on Thanksgiving weekend, but so far there is no mention of Call of Duty Double XP weekend around Christmas that would allow new players to level up faster. With Double XP, you can unlock new weapons, Scorestreaks, specialists and tactical items faster.
Even without a Double Xp weekend, there will be a lot of new players, so you may be able to level up faster simply by taking out other new or inexperienced players. Don't forget to use our Black Ops 3 Guide to learn about wallrunning and other tips.