Call of Duty: Black Ops 3 Mods: 8 Things to Know Now
Treyarch confirmed that the company will officially support Call of Duty: Black Ops 3 mods.  The open Black Ops 3 mods release date is finally here with a beta available to anyone who wants to try the tools.
Here's what we know in September 2016, including how you can try the Call of Duty: Black Ops 3 Mod Tools on PC.
We add a new video of the Black Ops 3 Mods tools and we also include a link to impressions and an overview of features.
We finally have access to the Black Ops 3 Mod Tools open beta that lets anyone with a PC can take part in. This means an official Black Ops 3 mods release date for PC  is close.
Call of Duty fans have long created new game modes and there are a lot of Call of Duty mods that breathe life into the game as it ages and offers new styles of gameplay, just look at older Call of Duty games for the proof.
The video above walks through the new Black Ops 3 mod tools and this link will answer a lot of questions you have about these.
A mod is a modification to the Call of Duty game as it shipped, which allows for new game modes, new maps, recreations of other series in Call of Duty, added content, a paintball version of the game and more.
Here's what you need to know about the process and the Black Ops 3 Mods release.
Black Ops 3 Mods Release Date
Treyarch announced that there will be support for Black Ops 3 mods, but not on the Call of Duty: Black Ops 3 release date. In mid February the Treyarch Director of Development shared that Treyarch is "still working on the tools." and then on April 1st he shared that the closed Black Ops 3 mods alpha is in progress, clarifying that this is not an April Fool's joke.
On April 20th we learn that the closed alpha is underway and it will be a "few" months before the open Black Ops 3 mods beta. That could push us into a July Black Ops 3 mods beta and even an August Black Ops 3 mods release to the public.
On June 17th, PCDev shared, "We will begin the open beta as soon as it is ready to release. We are making progress every day thanks to the closed Alpha."
In Late September Treyarch announced a public Black Ops 3 mod tools beta. John Rafacz shares,
"Opening access to modding and mapping tools to a wider audience will allow us to more effectively address bugs, add polish, and move closer to a complete suite of PC features. While these tools are most certainly for the community, they wouldn't be possible without the community itself, which is why we're grateful for your patience and participation.

In the coming months, we plan to continue to work on enhancing the user experience and the ability to create modded content. The Open Beta will include an Unranked Server Browser that will allow users running mods to connect to each other's custom game lobbies.  The Unranked Dedicated Server files are still under development and their intended release is currently TBD. You can explore maps/mods created by the community in the Steam Workshop. There you can see some of the content developed during the Closed Alpha"
There is no official mention of the public Black Ops 3 mods release date or the start of a Black Ops 3 mods beta.
What Can You Do with Black Ops 3 Mods?
Although the details are still sparse, there are a few things we know about the Black Ops 3 mods in the new Call of Duty game. We learned that Radiant is in the Black Ops 3 mods closed alpha.
@BU_DToX @JohnaPleb radiant is in the first drop!

— pcdev (@pcdev) April 1, 2016
Radiant is a mod tool used to create new single player and multiplayer maps on previous Call of Duty games.
Treyarch confirms that you can create new game modes with Black Ops 3 mods when the options arrive.
In addition to modes you can create new Call of Duty: Black Ops 3 maps with the mod tools that are coming next year.
With the Black Ops 3 mods release gamers will get the files they need to run Unranked Dedicated Servers. This will make it possible to, "run servers with modded content anywhere you choose."
There will also be an Unranked Server Browser available so gamers who want to play Black Ops 3 mods can easily find others to play with.
Black Ops 3 Mods & DLC
Now that the second PC Black Ops 3 DLC is coming to consoles next month there are users who want to know if they need to buy the Awakening DLC or a Black Ops 3 Season Pass to use the Black Ops 3 mods.
@BlackIceSheep No.

— pcdev (@pcdev) March 1, 2016
The answer to that question is that you don't need to buy the DLC in order to use Black Ops 3 mods on your PC.
@veteran2025 No.

— pcdev (@pcdev) March 17, 2016
We've heard users ask if the mods release will make the DLC free, which it will not.
PC Black Ops 3 Mods
The announcement proclaims, "We've been listening to one of your top requests and are excited to announce that modding and mapping are coming to Call of Duty: Black Ops 3 PC!"
We are through the closed alpha and into the open beta, but there is still no exact public release date.
One thing that Cesar Stastny, director of Development at Treyarch warns is, "Please remember that this is software development, so things don't always work out exactly as planned.  Sometimes features slip or drop off altogether, sometimes they get replaced with other, more awesome features as we hit into limitations of our original plans."
@GuliSub You'd have to sign an NDA before I could tell you.

— pcdev (@pcdev) April 1, 2016
Black Ops 3 Mods PS4 & Xbox One
Immediately after the announcement we heard from users on Twitter asking if we will see Xbox One and PS4 Black Ops 3 mods.
@Treyarch if this project be succesful, would be posoble to use the mods on PS4 or XBOX ONE?

— Nightmare Ion (@ion_diez) November 2, 2015
At this point the Black Ops 3 mod support is confined to PC, which isn't surprising. We are seeing better support for mods on consoles as Fallout 4 supports mods on Xbox One and then on PS4.
Black Ops 3 Mods Beta
After the closed alpha test you can expect a Black Ops 3 mods beta before a wider public release. This is now available to users.
BlackOps3 PC update is live on Steam now! Modtools open beta is live! Notes are here: https://t.co/fScEHXjHWi

— pcdev (@pcdev) September 27, 2016
Since there are still questions, pcdev explains that the Black Ops 3 beta is open, which means anyone with the full PC Black Ops 3 game can play.
Unranked Black Ops 3 Server Browser
Part of the upcoming mod tools is an unranked server browser on PC. At this time the only information we have about this release is that it is coming later this year.
@Critz5 later this year

— pcdev (@pcdev) April 1, 2016
This will allow players to find other game types, and different fun game sessions that don't count towards a rank. It is only coming to PC.
Black Ops 3 Mods & Black Ops 3 Starter Pack
There is a special Black Ops 3 Starter Pack for $14.99 that is available on and off for PC only.
This does not work with any Black Ops 3 Mods, so if you are interested in using Mods you will need to buy the full version of the game.
Black Ops 3 Guide for PS4, Xbox One & PC
Black Ops 3 Tips to Level Up Faster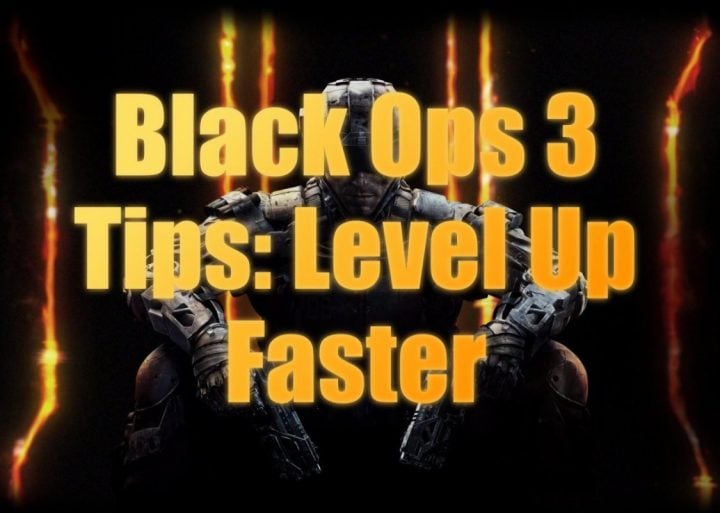 To have more fun in Black Ops 3 you need to level up to unlock new specialists, new weapons and new attachments. You rank up faster in Black Ops 3 by winning, playing the right game types and completing challenges. It also helps when you play on a Double XP weekend.
You should play the game modes that you like the most, but playing Kill Confirmed is one of the fastest ways to rank up fast in Black Ops 3. If you play on Hardcore you will also likely get more medals and more XP to level up faster.
In addition to leveling up your player, you can level up weapons by getting more kills with them. This will unlock attachments and new optics that improve the weapon stats.
You should check out the Black Ops 3 tips to level up faster to learn more about these modes and about how you can check challenges to earn more XP while you play.

As an Amazon Associate I earn from qualifying purchases.