Call of Duty: Infinite Warfare DLC Problems Anger Gamers
Gamers are frustrated with Call of Duty: Infinite Warfare DLC 1 problems calling the game, "broke as hell", and "pathetic" as they struggle to play the Sabotage DLC that includes four maps and a new zombies experience.
The Call of Duty: Infinite Warfare Sabotage DLC release date arrived overnight and along with content that is generally well liked came a multitude of problems.
From the inability to play the new Call of Duty: Infinite Warfare maps to a broken zombies experience with problematic solutions, gamers are sharing their frustrations.
On Reddit, sonofalando calls the DLC "broke as hell on PS4" summarizing the problems, "Can't load zombies and get a cp_rave error. Can't load multiplayer and get a[n] assetfile202.pak error." The user goes on to list multiple steps taken to fix the problems, without any solution. Even after completely uninstalling Call of Duty: Infinite Warfare and re-installing he sees the cp_rave error.
User pteam21 says this is, "pathetic from an AAA publisher," and other users chime in with complaints as well as reminders of Call of Duty: Black Ops 3 DLC Problems.
On Twitter Activision Support states that the cp_rave error shown above is, "being investigated." The support account continues to ask users if they bought the Sabotage DLC as a standalone purchase or as part of the season pass and asks users to uninstall and re-install the game.
@InfinityWard HELP PLEASE pic.twitter.com/0rxuEixq8U

— trev hrem (@Trev117qq) January 31, 2017
At this time there does not appear to be an overall solution to the Sabotage DLC problems relating to eng_cp_rave, cp_rave or assetfile202 errors.
Other users report that they see "we're sorry, this product cannot be purchased at this time." Activision does not list any Call of Duty: Infinite Warfare DLC problems on the known issues page for the game but does outline potential solutions for Sabotage DLC problems.
Activision tells users to exit the game if they purchased the DLC inside the game. They also instruct users to clear the PS4 cache and attempt downloading the DLC again. Here's a guide to clear your PS4 cache.
Another potential fix is to restore your PS4 License, which can only happen on your primary console. To do this;
From the PlayStation 4 dashboard, go to Settings.
Select PlayStation Network/Account Management.
Select Restore Licenses.
Select Restore
There is a good chance that Activision will need to push a bug fix or an update to fix this. You can try uninstalling and re-installing, as well as reading common Call of Duty: Infinite Warfare problems and fixes, but this is likely a waiting game.
Continuum Infinite Warfare DLC 2 Release Date, Time, Maps & Details
Continuum Infinite Warfare DLC 2 Release Date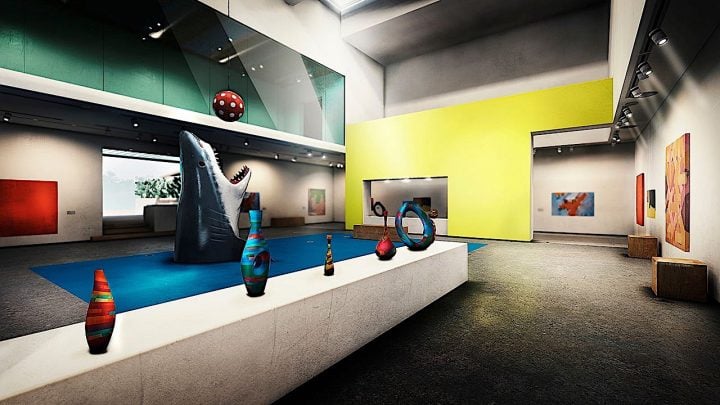 The Call of Duty: Infinite Warfare DLC release cycle comes in an every other month rotation now that the first pack is out. The PS4 Continuum Infinite Warfare DLC 2 release date arrived on April 18th.The PC & Xbox One Infinite Warfare DLC 2 release date is May 18th at 12:01 AM, or late in the evening on May 17th for the West coast.
There is a 30-day exclusivity window for the PS4. This leads us to the May 18th release date. Although Activision Support doesn't list an official date yet, we expect the new maps will arrive tonight without any issues.