Call of Duty: IAP Announced for iPhone & Android
We're still waiting for more information about the 2017 Call of Duty game that is likely going back to World War 2, and now there is confirmation of a second Call of Duty game that you can play anywhere. Activision announced the new game, which may as well be Call of Duty: IAP with a job listing in April.
There is no Call of Duty: IAP release date, but based on what we've discovered it looks like it will be coming to the iPhone, iPad and Android in 2017 or 2018 at the latest.
Activision and King are combining forces to bring the Call of Duty franchise to mobile in new ways. The console game coming this fall is rumored as a Call of Duty: WWII game, but it is not clear if Call of Duty for iPhone and Android will use the same setting.
The Call of Duty: IAP name is not official, but based on this collaboration it would make sense. Activision and King are both known for producing games with a lot of in-app purchases, or IAP.
Call of Duty: Black Ops 3 and Call of Duty: Infinite Warfare ushered in a bigger emphasis on in-app purchases for Call of Duty Points to unlock new weapon variants and cosmetic upgrades. The Candy Crush games from King are designed to slow your progress just enough to convince you to spend money on upgrades or unlocks. Candy Crush is one of the only games we've played where you are forced to stop playing for a few days when you beat a level.
Activision and King share the following information;
"We are a new King team, located in Stockholm, Sweden, and we're working on an exciting new project. The team is adapting one of the most iconic game franchises of all-time: Call of Duty®, to become a mobile experience. This is a rare and exciting opportunity. Our challenge as a team is to create a Call of Duty experience on mobile that will strive to transform the best console experience fans know and love, while also breaking new ground for mobile and redefining the genre. Our approach and ambition is to be fresh, social, and highly accessible, while providing a very authentic game experience. The team will prototype extensively, have the freedom to think outside the box, and be encouraged to stretch their expertise in ways to create surprising results."
King is currently hiring an Art Director, Level Designer, Senior Systems Designer and a Senior UX/UI Designer for this project.
In February Activision announced that the company made $3.6 billion in revenue from in-game purchases. That's a 126% increase year over year. the report specifically mentions World of Warcraft and Overwatch in-app purchases driving growth, as well as Call of Duty: Black Ops 3 and Candy Crush.
While it's unlikely that you'll see the 2017 Call of Duty release hit the Nintendo Switch, you can expect a more portable version of Call of Duty later this year or early in 2018.
Continuum Infinite Warfare DLC 2 Release Date, Time, Maps & Details
Continuum Infinite Warfare DLC 2 Release Date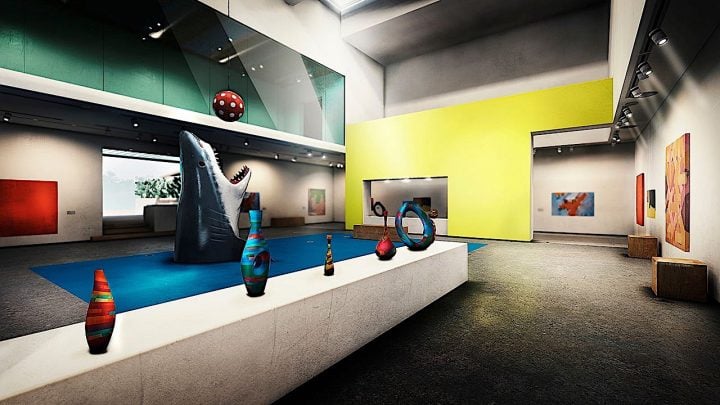 The Call of Duty: Infinite Warfare DLC release cycle comes in an every other month rotation now that the first pack is out. The PS4 Continuum Infinite Warfare DLC 2 release date arrived on April 18th.The PC & Xbox One Infinite Warfare DLC 2 release date is May 18th at 12:01 AM, or late in the evening on May 17th for the West coast.
There is a 30-day exclusivity window for the PS4. This leads us to the May 18th release date. Although Activision Support doesn't list an official date yet, we expect the new maps will arrive tonight without any issues.

As an Amazon Associate I earn from qualifying purchases.