Call of Duty: WWII Beta Tokens MIA as Beta Starts Early on PS4
The Call of Duty: WWII beta tokens that you need to enter on your PS4 to start the Call of Duty: WWII beta download are out now Just check your email.
PS4 users who pre-ordered digitally could pre-load the 17GB beta file starting earlier this week. Gamers who ordered at Amazon, Best Buy, GameStop and other retailers have a chance to download the beta before it starts, but the codes aren't out just yet. Plan to start your download later today. This will allow you to use all of your time playing the beta, instead of waiting for a download to complete when you get off work or school on Friday.
If you don't see your Call of Duty: WWII beta download token in your email yet, don't worry. These will roll out in waves today, and tonight as long as you signed up for the beta. You should look for an email from [email protected] and will go to the email you have in your Call of Duty profile. You can also check to see if your download tokens are in your account, instead of waiting for an email.
You will need to follow these instructions to enter the Call of Duty: WWII token code into the PlayStation Store. This will allow you to download the beta file to your console today, but you will not be able to play until the beta starts on August 25th at 10 AM Pacific, 1 PM Eastern. If you download the PS4 beta now, you can play on both weekends, without downloading it again. You may need to install a patch between weekends.
While it is only available for a limited time, there are a lot of reasons to play the Call of Duty: WWII beta. We walk through them in the list below. Make sure you follow this list of things to do to prepare for the start of the Call of Duty beta.
7 Reasons to Try the Call of Duty: WWII Beta
Get Familiar With Boots on The Ground Gameplay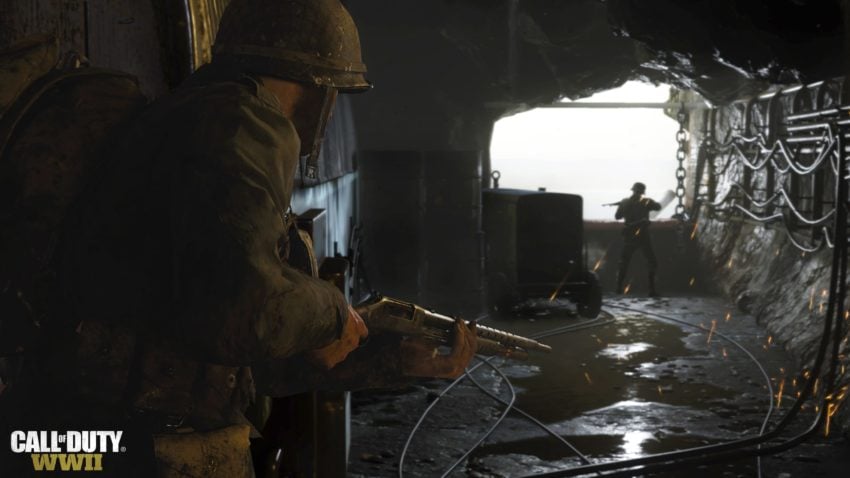 The Call of Duty: WWII gameplay is different than Call of Duty: Advanced Warfare, Call of Duty: Black Ops 3 and Call of Duty: Infinite Warfare as it is going back to Boots on the Ground. If you've spent the last two years fully invested in advanced movement systems, this is a good time to get back to a grounded style of play.
By spending your time in the Call of Duty: WWII beta re-learning how to play a game without a double jump and wall-running, you will get an edge on the competition this fall and you can learn without messing up your stats.
You can still slide in Call of Duty: WWII, but you won't have as much mobility around the map. You'll need to re-learn how to clear open map areas and what to watch for as well as what you can use to kill the enemy. This is going to be the biggest challenge for us, so we cannot wait to try the Call of Duty: WWII beta.