Clash of Clans December Update: What We Know So Far
Final Thoughts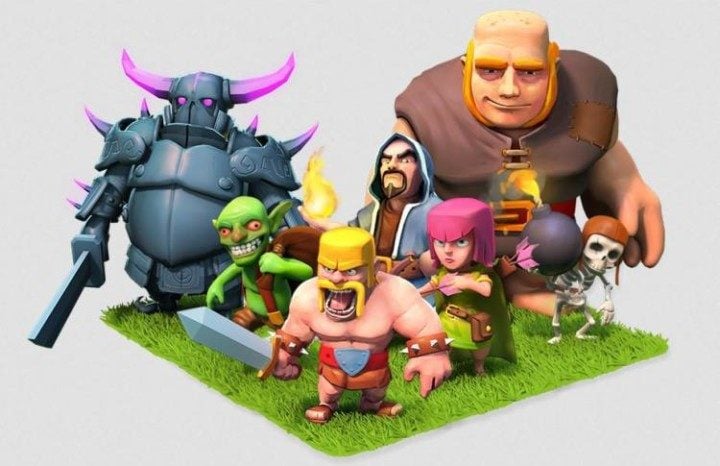 Multiplayer and Clan war matchmaking is also getting overhauled, hopefully for the better, and high-level trophy counts are being changed as well. The developers also mentioned that starting November 23rd, and for two weeks, they will be explaining and announcing all the changes, in this order.

Shields - Part I: Attacking and Defending
Shields - Part II: The Village Guard and Personal Breaks
Matchmaking, Trophy Offers and League Bonuses
More Update Sneak Peeks
Town Hall 11 - including a new defense and a new hero!

We're expecting new daily goals or achievements, more single-player campaign levels to help earn money and give players things to do on a daily basis, without getting rid of their shields, and more. There's really so much going on here, along with higher levels for almost every single troop, that this really will be one of the biggest updates ever.

"The Clash of Clans Team has been taking a big-picture look at what it means to play Clash. Even if you're not ready to go to Town Hall 11, the coming update is absolutely packed with quality-of-life changes that aim to improve the way everybody plays Clash of Clans, every single day."

Quality of life changes are coming. It's hard to grasp exactly what that means, but it looks like this game may still be just as fun, better than ever, yet not take up so much personal time for those who enjoy it. We really don't know what to expect until the sneak peeks start coming, but the wait is almost over.

In the end I think there will be updates across the board for everyone. From shields, money, personal breaks, higher levels to upgrade each unit, bigger maps, daily goals or quests and more. This will allow us to play the game as we always have and love it, take breaks when needed, refine our attacking skills, and use shields to our advantage to save money while doing daily goals and such.

Again, nothing is confirmed until Supercell announces it starting next week. So stay tuned. We'll be sure to cover everything as it's announced.

This article may contain affiliate links. Click here for more details.