Clash Royale August Update: 2v2 and Mega Knight Emerge
While we already had one big Clash Royale update in August, the developers just released a slew of exciting changes for gamers. More troops and new features are coming to Clash Royale, in addition to free Magical Chests. Here's what you need to know.
Supercell just finished hosting a 20-win challenge for an upcoming Clash Royale tournament. However, no one expected what the company released late last night shortly after the challenge ended.
Today, the developers of Clash Royale are giving every player two Magical Chests absolutely free, and most of you will get a Legendary card from one. Additionally, they announced a release date for the Mega Knight and dropped a huge hint for upcoming gameplay modes.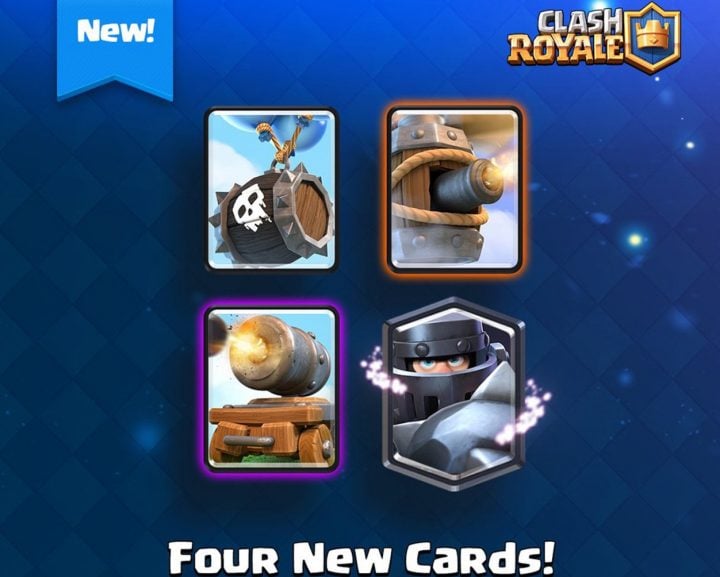 New Troops: Mega Knight & More
The August Clash Royale update delivered a slew of balance changes to fine-tune and improve the game. At the same time, Supercell confirmed four new cards were coming soon. Those are the Canon Cart, Mega Knight, Flying Machine (balloon canon) and the Skeleton barrel. The first one, the Canon Cart is already available, but now we know when to expect one of the others.
One of the most exciting troops in a long time will be available in exactly 18 days. We're talking about the Mega Knight. As you all know, the Knight is currently one of the strongest cards in the game. He's cheap, does a lot of damage, and has tons of health. Many consider it an essential "tank" troop.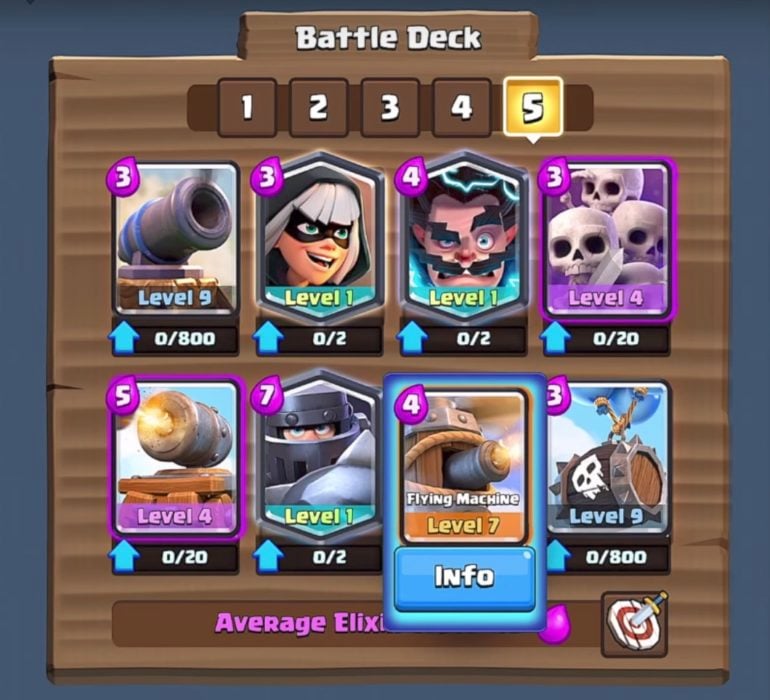 To make things more exciting, an even better "Mega Knight" Legendary card will arrive  in the near future. The Mega Knight can jump around the arena, doing damage every time he lands. Basically a mix between the current Knight and the Bandit. He'll be expensive, costing 7 Elixir, and we'll have to wait for its arrival to know if the card will be useful. Either way, it's exciting to know the Mega Knight is almost available.
Expect a Mega Knight challenge in just over two weeks, giving players a chance to win the new Legendary before it's released.
2v2 Mode is Back for a Year
One of the most exciting changes to Clash Royale in 2017 is the 2v2 mode. Where two players can battle against two others at the same time. Whether that's a random person, friends from your clan, or even someone on a friend list inside the game. It's extremely fun, and one of the most addicting aspects of Clash Royale.
2v2 is by far my favorite part of Clash Royale right now. Supercell added this new mode into the game for the entire month of June. As soon as it disappeared players started begging them to bring it back. Well, last night Supercell did exactly that and hinted at it becoming a new permanent feature.
Read: Clash Royale 2v2 Decks, Tips & Tricks
While it's no longer visible, last night the 2v2 mode had a countdown timer that said it would be available for 364 days. An entire year of 2v2 mode. That timer has since been removed, so we'll have to wait for an official announcement to learn more. Most likely 2v2 is here to stay, but we can't say for sure.
Free Magical Chests
If you haven't been playing Clash Royale lately, now might be a good time to try it again. That's because for whatever reason the developers are giving every player two Magical chests absolutely free. I received a Legendary card from both, but that was just luck.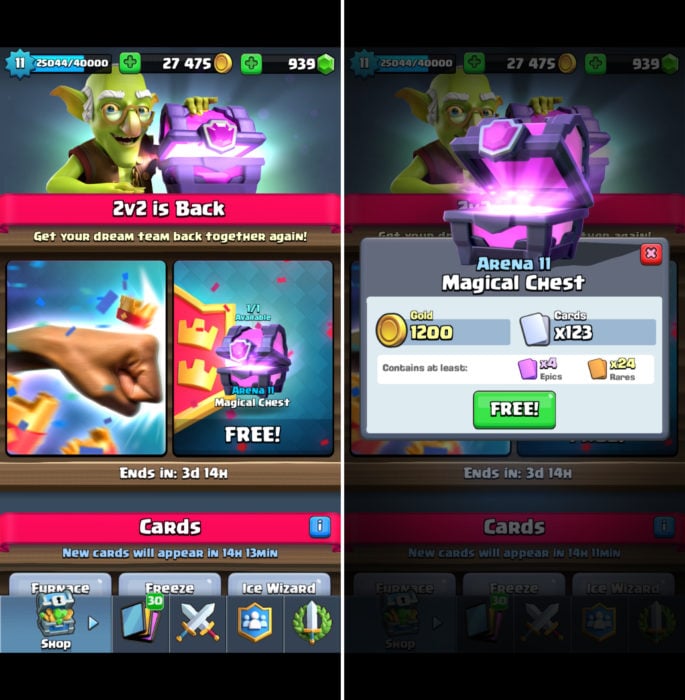 For those wondering, a Magical chest costs real money. You'd need to spend around $15 to buy two Magical chests. We're not sure if this is to celebrate the solar eclipse, or just for fun. Either way, sign in and redeem your free chests while you have the chance. You have three days to get both, then the deal expires.
What's Next?
So what's next for Clash Royale? Another big September update is likely in the works and should arrive near the end of next month. The September Clash Royale update will include balance changes, new game modes, special challenges, and introduce some of the new cards shown below.
We're not sure when all these cards will get added to the game That said, September 8th, a Friday, is when the Mega Knight will be available. Then, in the coming weeks and months, the others will eventually be released. Don't expect the other two to arrive in September, as Supercell usually releases new cards every 3-4 weeks.
Stay tuned for more details, and we'll update the moment we learn more.