Clash Royale August Update: What to Expect
The first update in nearly a month and a half is finally coming to Clash Royale. The August Clash Royale update is all about balance changes, improving the game and preparing for new troops like the Dark Knight. Here's what gamers need to know and expect.
Since March Clash has been very unbalanced. New troops like the Night Witch are dominating the game, and thousands of players have complained about it. Well, that's finally all set to change. Some of the upcoming changes are good, while others will make players extremely frustrated.
Read: Clash Royale Updates: 7 Things We Want Next
With each round of balance changes and Clash Royale updates the game changes dramatically. Troops are less effective, and you'll want to adjust battle decks accordingly. The last update was in June, and the developer team took the entire month of July off. Now that they're back, here's what will change on August 11th.
Clash Royale August Update & Balance Changes
For August, some of the most-used and deadliest cards in the game will be less effective. This should help players reach higher levels, try new decks, and further enjoy the game. As expected, those include the Night Witch, Graveyard, Electro Wizard and even the Battle Ram. That being said, Supercell is boosting the Xbow and Mortar, two cards almost no one wants to see get upgrades. Here's the full rundown.
Night Witch: Damage -9%, range -11%, Bat spawn speed to 7sec (from 6sec), spawns 2 Bats on death (from 3)
Battle Ram: Takes a bit longer to begin charging, Barbarians spawn slower
Graveyard: Duration to 9sec (from 10sec), spawns 15 Skeletons (from 17)
Electro Wizard: Hitpoints -2%
Heal: Duration to 2.5sec (from 3sec)
Mini P.E.K.K.A: Damage +4.6%
X-Bow: Deploy time to 3.5sec (from 4sec)
Mortar: Deploy time to 3.5sec (from 4sec)
Dark Prince: Damage +6%, hit speed to 1.4sec (from 1.5sec)
Ice Wizard: Damage +10%, hit speed to 1.7sec (from 1.5sec)
Bats: Bat count to 5 (from 4)
You'll notice some changes that many expected months ago, as well as improvements to troops that needed it a long time ago. A prime example is the Mini PEKKA and Dark Prince. Two cards that are great at the beginning of the game, but slowly become less effective. This update should fix those cards, improve others, and change the entire dynamic of Clash Royale.
The Night Witch will die faster, have a smaller attack radius, and spawn fewer bats and at a slower rate. Her death spawn decreased as well, so our towers shouldn't take as much damage from that. The Battle Ram change was severely needed, and the same goes for the Electro Wizard.
One potential problem with the August Clash Royale update is the faster deploy time for the Xbox and Mortar. Those two cards are already extremely deadly, and easy to overwhelm opponents with by using a fast cycle deck. That's only going to get worse after August 11th, so we recommend bringing a Bowler or Knight into almost every deck just in case.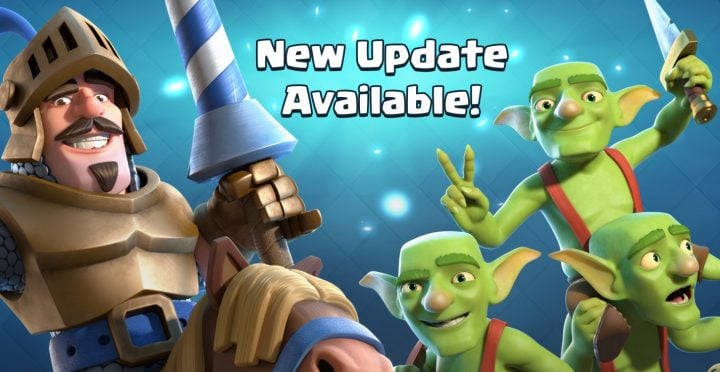 While some of these changes seem small or odd, like the Mini Pekka getting a 4.6% increase, they make a big difference. There was likely some sort of situation where his damage was wrong, so the odd 4.6% increase was necessary.
This update doesn't deliver anything new though. We aren't getting new troops, additional game modes, or anything else. The entire update is to balance out gameplay and improve the core experience.
What's Next
So what's next? We're not really sure. We know the Mega Knight Legendary card is coming soon, not to mention two other regular cards. Those being the Flying Machine (balloon canon) and the Skeleton barrel.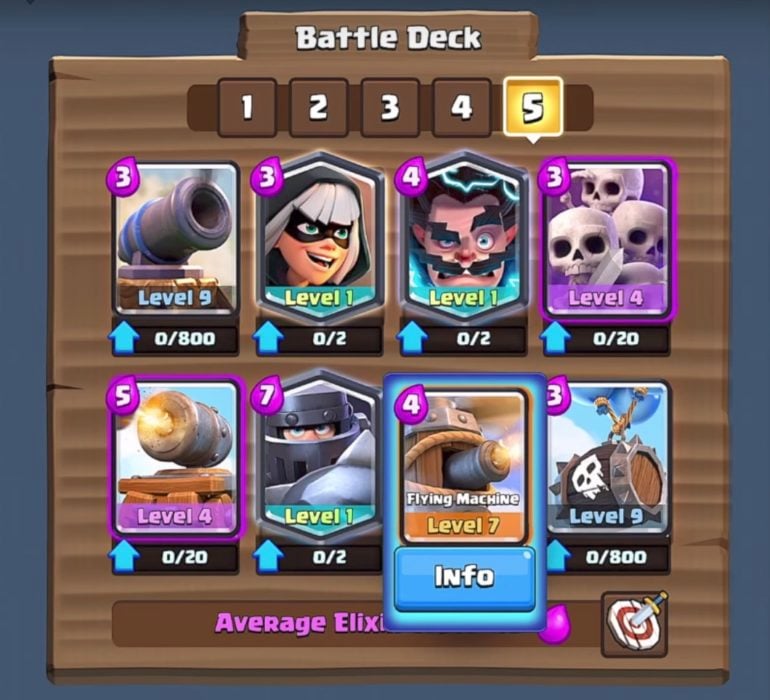 These new cards are going to slowly arrive every 3-4 weeks in the near future. Expect special challenges with each new card release and potentially new game modes throughout the rest of the year. In closing, here are seven other changes we want to see soon. Stay tuned for more details, and get ready to change your deck on August 11th and take into consideration the changes mentioned above.

As an Amazon Associate I earn from qualifying purchases.