Clash Royale Tournament Updates: What to Know
Supercell's hit game Clash Royale has taken the mobile gaming market by storm. Jumping to the top of download charts and beating out their own games like Clash of Clans and Boom Beach. However, a big Clash Royale update arrived on July 4th with Tournaments, four new cards not to mention some game balancing. Now, another optional update is available to fix Tournament problems.
Last week the company released a teaser image confirming that Tournaments were coming soon. A page where gamers can enter Tournaments and test their skills, win chests and earn more gold and troops. We know everything about it, and here's what you should know.
Read: Clash Royale July Update: What to Know
The link above goes over absolutely everything that arrived with the July 4th update, including new troops and everything. While many are loving the changes, the Tournament mode is kind of broken, all are full, and no one can join many of them. A new update is rolling out on July 6th to fix it, and some location bugs as well.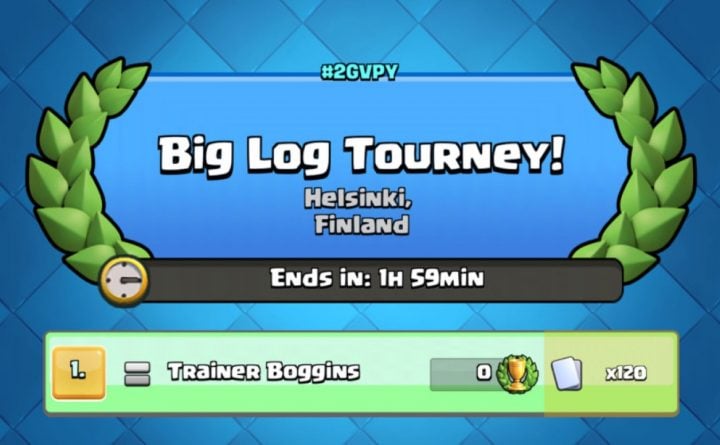 Over the weekend Supercell started revealing everything we need to know about Tournaments. Releasing two blog posts containing all the details. Then following it up with the first big wave of Tournaments and sneak peeks. By default players will be able to join Tournaments right inside the game by scrolling past TV Royale, but Supercell and their YouTube partners will be hosting a slew of Tournaments as well.
Update: Tournaments are now live, but aren't going as smooth as expected. Most are full, even ones that say 5/50 slots are taken end up being full. No one can enter Tournaments without a hassle and clicking join 50 times. Today an optional update is fixing the Tournament mode and improving location information. Or it should. Get it right now from the app store of your choice.
That update was followed up by another on July 7th that further improved the Tournament system. Now small tournaments will allow 100 players, instead of 50 to hopefully solve the "full" problem, but rewards have been cut almost in half too. So you might be able to join one, but you won't win as much. We're still finding most are full, and still can't find any open Tournaments. Below is a search finding zero options, then I finally got in a 100 person match and won a few battles.
We're expecting more updates in the near future. Supercell states this is like a small Tournaments v1.1 and they plan to release a lot more features and updates to improve the experience. Hopefully those come sooner rather than later.
Tournaments
Clash Royale Tournaments will unlock for users at level 8, ensuring everyone has the right skill and card levels to participate and have a chance. This will also give players a goal to push towards aside from only trying to reach the nearly impossible Legendary Arena.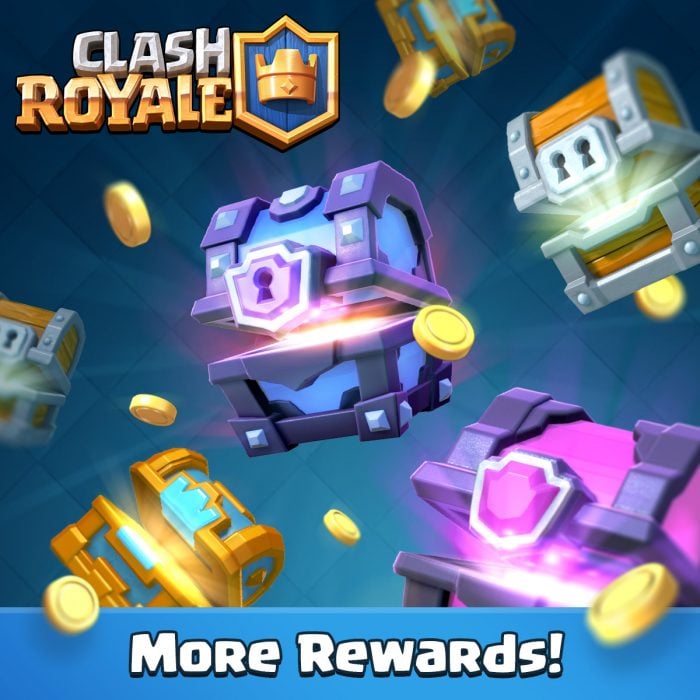 Once unlocked players can join tournaments without leaving their clan. This can be done online, or locally and in-person with closed tournaments on a network. Meaning these can be online, or huge tournament events like we've seen from other video games. It will also be a closed matchmaking system, rather than a leader or specific host choosing who fights who. This is to make things even, fair, balanced and all that good stuff.
Prizes
Supercell then shared details about cost, entries, and rewards. Clash Royale Tournaments will be free to enter, but cost gems to create. The creation cost becomes the prize pool, so players can win as little as 4 cards, or huge huge prizes. On top of that users will be rewarded chests, which will give out additional gold, cards, and maybe even legendary cards.
"The prize pool is distributed so that at the end of a tournament, almost everyone who placed in the top half of the tournament leaderboard wins a Tournament Chest. Unsurprisingly, the #1 placed player gets the biggest chest. Spoiler Alert: In the largest tournament, the #1 player will win a chest containing a whopping 15,000 cards! Also, the biggest Tournament Chests contain a lot of epics and legendaries!"
As you can see above Supercell states that nearly half of the players will win some sort of Tournament chest, with 1st place winners getting some huge chests that have more contents than a Super Magical Chest. But that's only in the biggest of Tournaments. This will give out thousands of cards, tons of gold, and hopefully more Legendary cards. They are the hardest cards to get in the game and a point of frustration for millions of current players, so this is good news.
Tournament chests will need to be unlocked just like all chests in the game, and only one can be opened at a time. This means people can't do Tournaments back to back, which will ensure regular matchmaking stays strong and competitive. So far the Tournament system is fun, but needs more work. They cost an outrageous 500 gems (or $5) to start, but half the players earn some sort of prize, not just the top three or five.
The latest changes cut rewards in half, with most players only earning four cards. They are low however, because the chance of legendary cards are higher. Which is why we aren't earning 10-20 cards per Tournament unless a player comes in the top 5.
Tournament Week
Starting July 4th and going on all week long is a huge Tournament by many big names in the Clash community, Supercell mods, YouTubers and more. Find some, and enjoy.
From Monday, July 4th-July 9th these first Tournaments will be live, not to mention anyone and everyone can host their own in-game as well. From what we understand.
Big names like Galadon, Phonecats, Chef Pat, Ash, Nickatnyte and more will be hosting epic Tournaments the entire week with huge prize pools and tons of stuff to give out to players. This will be to kickoff the new feature, and let people get a taste of what it has to offer. This is big news, and hopefully it gets Legendary cards in the hands of more players.
Read: Clash Royale Strategy: 5 Tips to Win Battles
These specific Tournaments will be 2-3 hours long, but the smaller in-game Tournaments can be shorter. Some are 1-hour long (which are my favorite) and can be upwards of 2-3 days of all out battles. It isn't single elimination, and instead you just fight as many times as humanly possible and try to win the most trophies.
All said and done, this is a pretty huge update that delivered fresh new content, new troops and game balancing changes. We can expect further updates to improve the system over time as well. What do you think so far? Drop us a comment below, then get the latest optional update right now.
Clash Royale 2020 Updates: 7 Changes We Want Next
Heroes or Mystical Troops
The thought of healing spells or the Healer from Clash of Clans was on this list for a while, but Supercell already added both.
However, the next thing we keep seeing comments on are Heroes. The Barbarian King and Archer Queen from Clash of Clans. Obviously, something that powerful can't come to Clash Royale, but they could arrive in a different form. The Mega Knight is pretty close to a hero if you ask me.
If we really will see an "End Game" beyond legendary trophies, facing a strong HERO could be it. The Archer Queen Boss where you really have to be at the top of your game.
Legendary cards are readily available from chests or the shop, and now we need something else to shake up the gameplay near the top. And while I don't think heroes are the answer, it makes a lot of sense that we could see something like this in the future.
How about adding two or four new "mystical" cards or Heroes that can turn the battle in your favor. Maybe for those above 5500 trophies. Who knows. It could easily make things extremely unbalanced, but the developers are good at keeping things on an even keel. Well, most of the time.
Would you be open to the idea of a new class of cards above Legendary? Or just something to radically change how the game is played for high-level players. Let us know.

As an Amazon Associate I earn from qualifying purchases.