6 Common Google Home Problems & How to Fix Them
This guide will show you how to fix common Google Home problems so you can get back to enjoying your smart speaker and the Google Assistant. We'll help you fix Google Home connection issues, location problems, unresponsiveness, and other issues.
After you add a few users and do some general setup, these are hands-off devices. You shouldn't have to mess with it at all. The Google Home can do some really cool things, but they're not perfect. No matter what problem you're dealing with, here are a few ways to fix them.
Google Home Connection Problems
Problems with the Google Home connecting to WiFi or Bluetooth can cause a lot of little issues. From slow responses, music that doesn't play, buffering, and general query failures. Our homes are full of smart devices, and they can cause interference.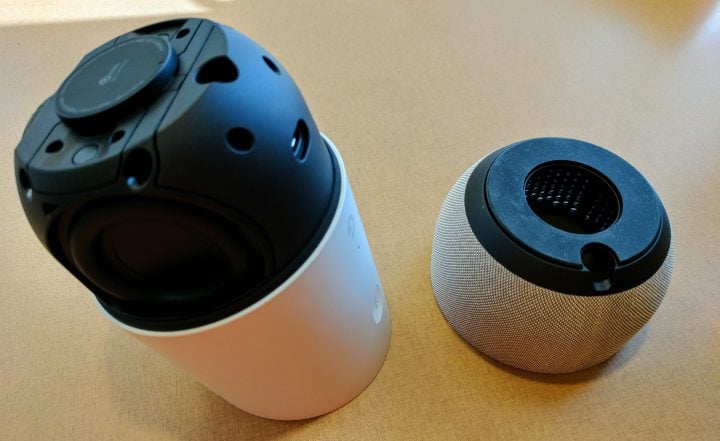 If you're having problems with your Google Home connection there are a few different steps to take. For one, a quick power cycle fixes most problems. Unplug your home for 10 seconds, then plug it back in. You can even reboot it inside the Google Home app. Open the app and go to Devices > Settings > More > and tap Restart.
Then, try moving your Home speaker to a better location closer to your WiFi router. If it's too far away, you'll get connection drops and other problems. Another easy fix is to reboot your router or repair the connection between the two. Unplug your router for 10 seconds and turn it back on. Or, in the Home app unlink the device that's acting up, then redo the setup process.
Read: 7 Cool New Features Coming to Google Assistant & Home
If you have one, try connecting it to a 5GHz network instead of 2.4GHz. This channel will have less interference.
Google Home Location Problems
Another problem we hear about often is the Google Home has the wrong location information. When this happens, you'll get the wrong information when you ask about the weather, driving directions, traffic updates or anything that uses your location. Here's how to quickly fix your location data.
Tap the 3-lines menu button near the top left
Select More settings
Now, tap on Personal info under Account settings
Tap Home & work locations
Enter your home address and hit OK
Or, enter your work address and hit OK
Once you've successfully updated your location everything should work as expected.
Google Home Not Responding
There are several reasons your smart speaker might not respond to you. Typically, this is from the microphone mute button. For safety, security, and privacy, Google added a mute button to Google Home devices. This turns off the microphone so it can't hear you.
This is located on the back of the Google Home, Max, and Mini. If you see yellow lights on the top of your device, it's muted. Tap or flip this switch and you'll get a notification that the microphone is now enabled.
Another reason for an unresponsive device is because there's too much other noise around you. If it's too close to a TV, appliances, microwave, or even air vents, it might have a hard time hearing your commands. Keep it away from anything that's loud, or that will block your voice from getting to the microphone.
And finally, you're not talking loud enough, or the Google Home volume isn't loud enough. Sometimes it can't hear you, or if it does, you can't hear the reply. Double check your volume controls.
Random Responses from Google Home
On the other hand, you might get random responses from the Google Home when you didn't ask it anything. The trigger phrase is "Ok Google" or "Hey Google," but something on the TV or radio might make it fire up when it shouldn't.
You can train your Home to recognize your voice, that way other sounds won't trigger it. Fire up the Google Home app and go to Menu > More Settings > Voice Match > and tap on teach your assistant your voice again. This retrains your entire phone and the Google Assistant, along with any Home devices that share your account.
Google Home Routines & Weather Problems
A relatively new feature that users love is Routines. This way you can ask the Google Home to "tell me about my day" and hear a ton of things at once. One command can issue multiple requests, and you even customize routines.
Again, open the Home app and tap the 3-lines menu button near the top left. Now, tap on More Settings > and scroll down to Routines. You can click on and customize each routine from here, or make your own. Go into your morning routine and make sure things like "calendar" and "weather" are checked. This way it'll tell you each of these things when you ask about your day in the morning.
"Ok Google" Wakes Up Your Phone Too
We see a lot of complaints from users that notice saying "OK Google" will wake both the speaker and their phone. If your Android device has the "Ok Google" hotword detection turned on, and it probably does, there's no way around this.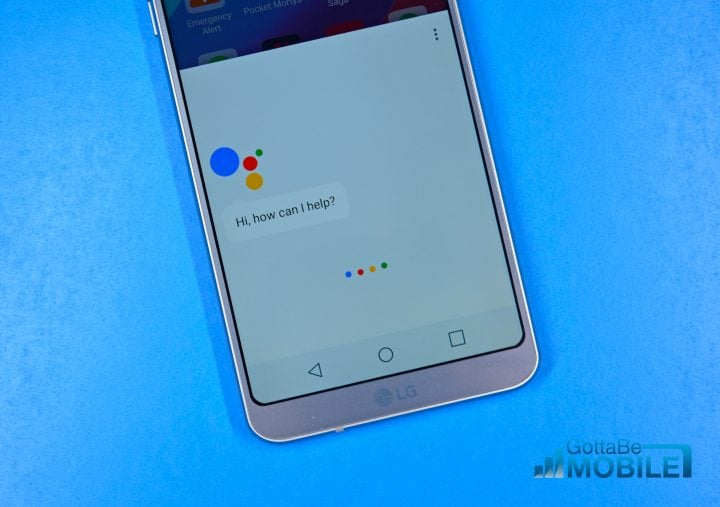 Read: How to Change the Voice in Google Assistant & Google Home
This is only a small problem because the Google Home will respond instead of the phone if it's available and nearby. Sadly, there's no way to change the wake word for Google's smart devices and the Assistant. You can disable the hotword detection on your phone, but we doubt anyone wants to do that.
Reboot Your Google Home
All said and done, your best bet is a quick and simple reboot. Just turn your smart speaker off and back on by unplugging the power cable for 5-10 seconds. This gives it a fresh start, makes it reconnect to your home WiFi and typically fixes any and all small problems.
For those still experiencing other problems, we've found a few resources for you. For one, try contacting the Google Home support team. Or, chat with a Google Home specialist today.
Before you go, check out these 15 cool things the Google Home can do.

As an Amazon Associate I earn from qualifying purchases.