Dell's Prototype 7-Inch Tablet with Sliding Keyboard Leaks Out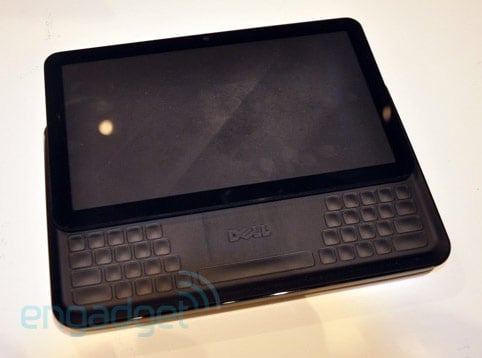 Images of a prototype of Dell's 7-inch tablet with a hardware sliding keyboard mechanism have begun to surface on the Internet. The tablet is an interesting one as it has not appeared on Dell's previously leaked roadmap, and the keyboard is not the typical staggered or grid keyboard that is marketed to touch-typists, but rather is a split keyboard aimed at thumb typists, suggesting that the 7-inch slate may be more geared at people on the go.
It's unclear if Dell intends to load this tablet with Windows 8–which has the software split-screen keyboard–or if the device will be part of the company's consumer Streak franchise, which currently is running the Android OS. As Dell also makes enterprise convertible tablet PC, a Windows slate with this slider may also appeal to that demographic.
The design is definitely an interesting one given the split hardware keyboard arrangement, and if Dell doesn't delay in launching this product to the market, it may capture some interest before a rival or competitor copies the design.
Via: Engadget

As an Amazon Associate I earn from qualifying purchases.