Droid HD Headed to Verizon as Motorola Spyder?
Remember the Motorola Droid HD, you know, the phone that appeared right next to the Motorola Droid Bionic a few days ago? Sure you do, because it's an extremely intriguing device. It apparently has the 4.5-inch qHD display that the Droid Bionic won't have and it will also have a rear 8MP camera capable of 1080P recording, and a form factor that seems to be much thinner than the Droid Bionic.
In other words, it's a pretty desirable phone. Problem is, details are still murky, including its real name and its destination. Well, according to Droid-Life, it might show up on Verizon (duh, Droid) as the Motorola Spyder. Apparently, it's some sort of brother to the Motorola Photon 4G, Sprint's current flagship WiMax Moto smartphone.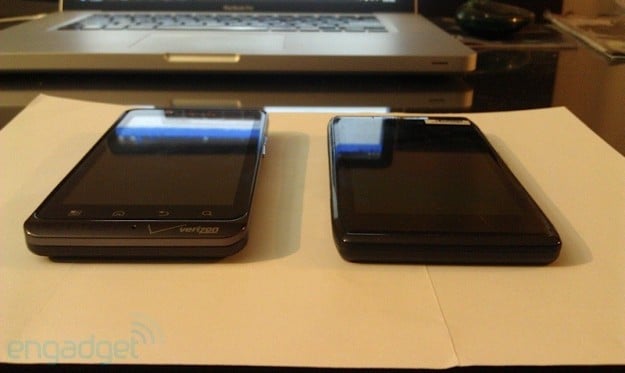 Sadly, that's all we have to go on right now. No release date, no pricing and no spec sheet although those will all become clear as we get closer to release. Motorola phones have a habit of leaking out entirely before launch day.
It looks like Verizon may have an extremely crowded lineup in the future with the Droid Bionic on the way and the Spyder and Google Nexus Prime supposedly in the pipeline for release.
Exciting times, folks.