DROID Turbo 2 vs Moto X Pure Edition: 5 Key Differences
This week Motorola announced two more smartphones, but they're both limited to Verizon Wireless. The better of the two, the new DROID Turbo 2 is a powerful smartphone aimed at the high-end, and is a worthy option over the Galaxy S6, iPhone 6s, Nexus 6P and more. However, for those weighing all their options here's how the DROID Turbo 2 compares to the Moto X Pure Edition.
The Moto X Pure Edition was announced at the end of July, and started shipping to buyers in September. It's an impressive 5.7-inch "phablet" full of customization, great specs and features, and starts at only $399. It has a lot to offer at that price, but isn't quite as high-end as the new DROID Turbo 2.
Read: DROID Turbo 2 Hands-on, Impressions & Performance
As of today the DROID Turbo 2 and new MAXX 2 are both available fro Verizon, and the Moto X Pure Edition is unlocked and works for all carriers, and that includes Verizon as well. As a result, buyers have a touch choice between the two, but one clearly has more to offer. Read on for five or so key differences between these two Motorola smartphones.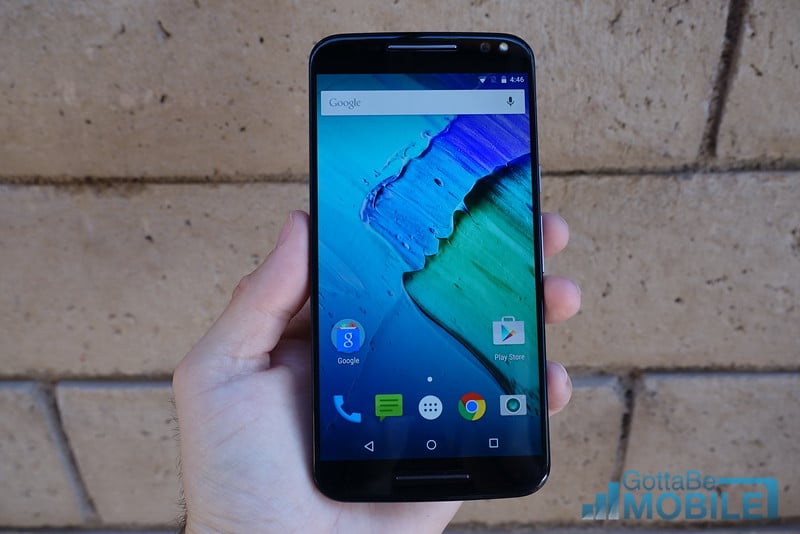 Both the Moto X Pure Edition and the new DROID Turbo 2 are excellent Android smartphones with big screens, nearly stock software, great cameras, and can be customized. At the same time, they're two very different phones under the hood, and in terms of who controls software updates and such. Verizon will control the DROID Turbo 2 updates, which probably won't arrive as quick as many would like, while the Moto X has no carrier interaction, and Motorola will have full control to release Android 6.0 as soon as possible.
Deciding between something like the 5.7-inch Galaxy Note 5 is easier, as it's nearly double the cost, but the DROID Turbo 2 and the Moto X Pure are very similar, yet have a few differences that all buyers should be aware of.
At this point we know everything about the Moto X Pure Edition, and most are curious about the new DROID Turbo 2. If you're not a Verizon subscriber this doesn't really matter, as the Turbo 2 is for Verizon only. That said, here's how these two phones compare against one another, and which one is worth your hard-earned money.
Release Date
The Moto X Pure Edition has been available since early September, and is already in the hands of millions of users who are enjoying their customized smartphone. However, the Moto DROID Turbo 2 was just announced two days ago.
In a surprise move though, Verizon and Motorola aren't making users wait forever. The DROID Turbo 2 is actually available starting today, October 29th, online and in stores. At the same time, it can also be customized like the Moto X, but more on that below.
Typically the release date is a major issue with any release, but Verizon and Motorola are both getting better at offering phones soon after they're announced, not a month or two later. Grab either of these phones right now.

As an Amazon Associate I earn from qualifying purchases.