6 Exciting Assassin's Creed Origins Features
Find Out What's Next in the Assassin's Creed Story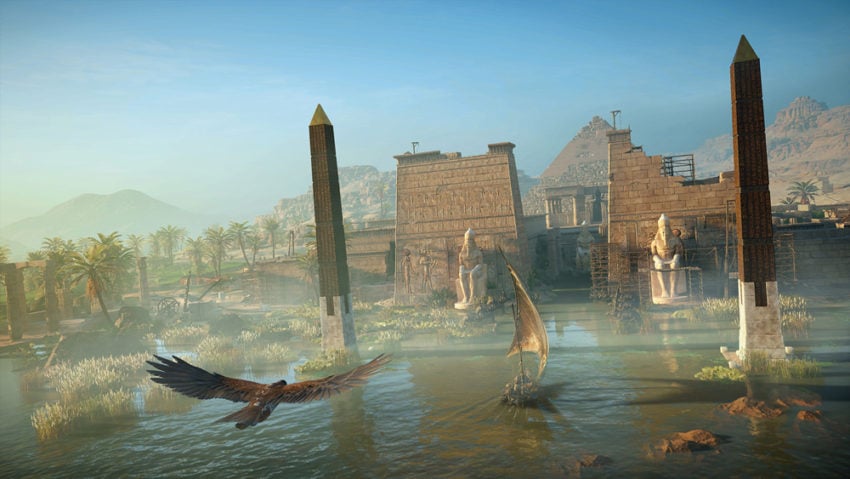 Assassin's Creed Origins has elements of the same narrative that link all Assassin's Creed games together. At the same time, it offers something we've never seen before: a beginning to that existing story.
Origins is a creation tale. In the game, you see the Assassin Order in its infancy. According to Ubisoft, the conflict between them and the Templars is just beginning. In fact, it's so early in their struggle that the Templars aren't really called Templars. Whatever their name, they want to take away personal freedoms, and the Assassins are attempting to stop them.

Read: Assassin's Creed Origins Pre-Orders: 3 Reasons to Buy and 2 Not To
Bayek returns home to find himself thrust into the struggle. Through his travels, we know that he will meet Cleopatra, Julius Caesar and Ptolemy XIII.