6 Exciting Assassin's Creed Origins Features
Realistic Worlds and Animals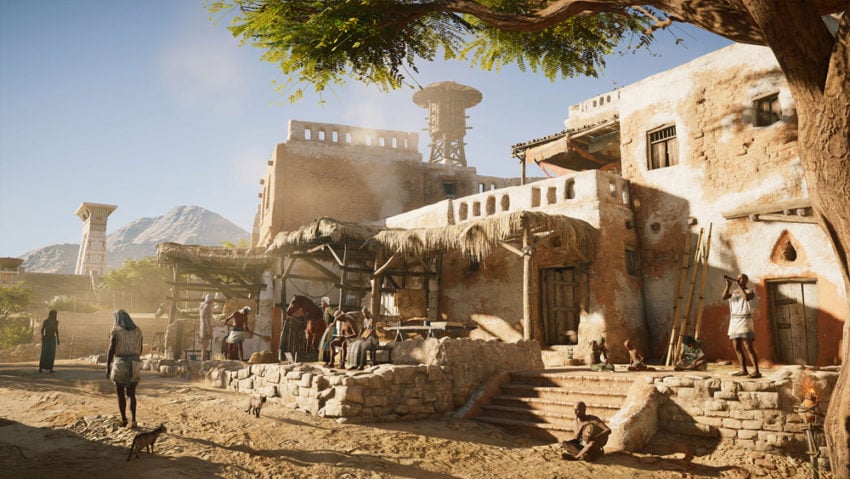 Assassin's Creed Origins' Egpyt feels more alive.
This game uses an upgraded artificial intelligence to make the citizens of Egypt and animals more realistic. All in-game characters move from place to place and go about their daily routine. Targets will turn up in different places too. People in the streets react to you and your antics, and there are different types of enemies roaming the streets. Some, like bosses, are easier to defeat than others.

Read: 8 Best Free Xbox One Games
Finally, there are major changes to Assassin's Creed's Eagle Vision system. In this game, an Eagle companion gathers all the information you need about your enemies and your environment. That's a huge change from the almost magic Eagle Vision in recent Assassin's Creed games.