Fallout 4: 11 Things to Know After Christmas
Fallout 4 will remain on the radar as we push into 2016. Tons of people are jumping into the wasteland and others will be spending their money on the game gift. This roundup has something for prospective buyers and those of you who got the game last week.
Fallout 4 is more than a month old and many people have been fortunate enough to put in hours and hours of time into Bethesda's new title. The game has sold millions of times over and it's one of the most successful games of the year.
Plenty of people are already playing the game and we expect the number to grow in the last few days of 2016. The game is one of Amazon's best-selling games and we expect more people to cave before 2016 is out.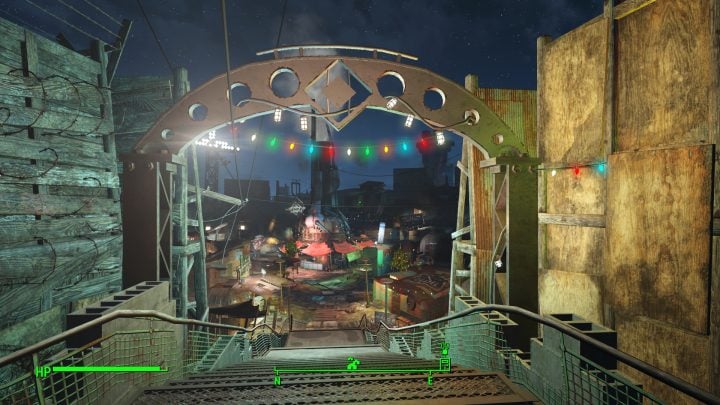 There are also some other Fallout-related items that should be on your radar if they aren't already. One of those is the limited edition Nuka Cola Quantum which went on sale again at Target earlier this month. Another is the Art of Fallout 4 coffee table book.
As we move away from December 25th and the holidays, we thought it would be helpful to run down some of the most important Fallout 4 details buyers and gamers need to know about the game itself, Fallout 4 deals, how to approach the game when and if you buy it, and more.
There's something here for everyone.
How to Win a Signed Fallout 4 Pip Box
Want to win a signed Fallout 4 Pip Box and do some good at the same time? Look no further than Tiltify's offer.
If you donate $111.00 or a multiple, you'll be entered to win a signed special edition Fallout-branded Xbox One called the Pip Boy. The unique Xbox One is signed by Todd Howard, Mario Lopez, Matthew Perry, Robbie Amell, Katie Findlay, iJustine, Matthew Haag, Meghan Camarena, Geoffrey Arend, Jenna Ezerak, Jake Austin Walker, Scott Porter, Rick Malambri, Max Gonzales, Toby Turner and Renee Renosa.
Again, note that you don't get the Pip Box if you donate. You'll be entered into a drawing. The winner will be announced at a later date. If you're interested, head here.

This article may contain affiliate links. Click here for more details.