Fallout 4 Specs: 3 Things You Need to Know
It would be great if Fallout 4 ran beautifully on every PC but that's just not reality. Here, we want to share the most important details including an easy way check to make sure that your PC will be able to handle Fallout 4 before you pick it up.
The Fallout 4 release date has come and gone but it's still one of the most popular video games on the market. For good reason. Fallout 4 is one of the best games out and it figures to be one of the top games in 2016 as well.
If you're buying for Xbox One or PS4, you have nothing to worry about. Open up the game, install it and you're good to go. Fallout 4 for PC is a little bit different in that your rig needs to have certain hardware specifications.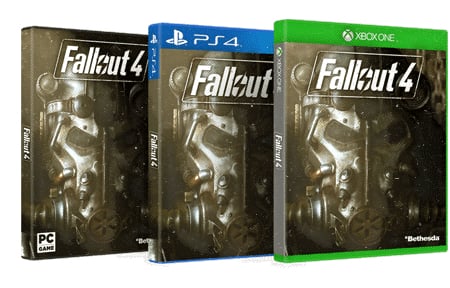 Today we want to share three important details regarding the Fallout 4 PC specs. If you've been thinking about buying Fallout 4 for PC, here's what you need to know before you pick up the game for yourself or someone else.
Fallout 4 PC Requirements
Last year, Bethesda released the Fallout 4 PC requirements. As expected, they included both minimum and recommended specs.
If you're familiar with your PC's internals, you can simply check out the list of specs that Bethesda provided last week.
Here are the minimum Fallout 4 PC requirements:
Windows 7/8/10 (64-bit OS required)
Intel Core i5-2300 2.8 GHz/AMD Phenom II X4 945 3.0 GHz or equivalent
8 GB RAM
30 GB free HDD space
NVIDIA GTX 550 Ti 2GB/AMD Radeon HD 7870 2GB or equivalent
Here are the recommended Fallout 4 PC specs:
Windows 7/8/10 (64-bit OS required)
Intel Core i7 4790 3.6 GHz/AMD FX-9590 4.7 GHz or equivalent
8 GB RAM
30 GB free HDD space
NVIDIA GTX 780 3GB/AMD Radeon R9 290X 4GB or equivalent
But what if you don't know what your PC is running underneath the case?
How to Check If Your PC Can Play Fallout 4
If you don't know what your PC specs are, you can use a simple tool to find out if your computer is capable of running Fallout 4.
Can You Run It provides a quick and easy method that will help you make a decision about a Fallout 4 purchase this year or next.
If you head to its Fallout 4 page, you can download a Desktop application that will help you figure out your specs and determine where your PC fits in with Bethesda's Fallout 4 requirements.
Perhaps you need to upgrade your video card. Maybe your PC is going to be perfectly fine. If you're not familiar with your CPUs internals and you don't know how to track them down in your version of Windows, use this tool.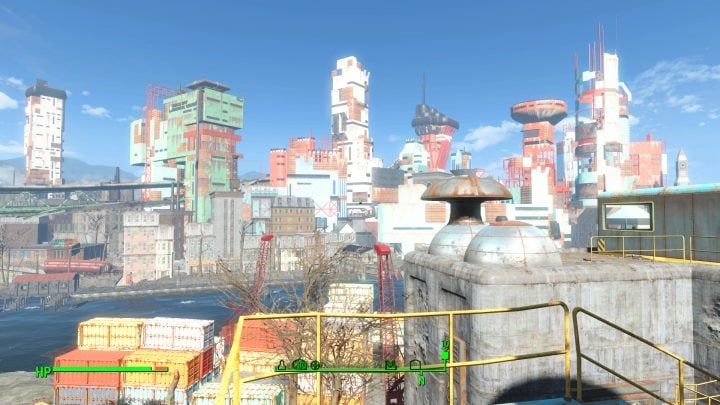 If you don't want to use a third-party tool, you'll want to head over to this extremely detailed thread on Bethesda's Fallout 4 forums.
Gamers have gone into detail about what it takes to run Fallout 4 with Ultra Settings, High, Medium, Low, and Below Low Settings. It also includes some tips for those looking to get the most out of their rig and Fallout 4.
It's a great resource and one that you should definitely check out before you buy a copy of Fallout 4 for the PC.
What If My PC Doesn't Meet Fallout 4 Specs
Bethesda isn't saying what will happen if a PC fails to meet the minimum requirements for the Fallout 4 release but it's pretty obvious.
The company's Pete Hines says that the company has offered what it will offer and that he can't answer any questions about individual rigs. In other words, don't expect a definitive answer from Bethesda today, tomorrow or at any point in the future.
@RostiNeoGAF we've listed the min and recommended specs. I can't offer insight on hardware that doesn't meet those specs.

— Pete Hines (@DCDeacon) October 8, 2015
We can't say what will happen exactly (there are tons of variables) but you can bet on horrible performance that will, in some cases, make the game unplayable.
If you want to have the best possible Fallout 4 experience on PC, you'll want to make sure your rig meets the recommended specifications. And while the game will work with a PC using the minimum requirements, you won't be able to run it on the highest settings.
Be on the look out for deals on PC equipment if you think you might need a little more firepower.
Fallout 4: 11 Things to Know After Christmas
How to Win a Signed Fallout 4 Pip Box
Want to win a signed Fallout 4 Pip Box and do some good at the same time? Look no further than Tiltify's offer.
If you donate $111.00 or a multiple, you'll be entered to win a signed special edition Fallout-branded Xbox One called the Pip Boy. The unique Xbox One is signed by Todd Howard, Mario Lopez, Matthew Perry, Robbie Amell, Katie Findlay, iJustine, Matthew Haag, Meghan Camarena, Geoffrey Arend, Jenna Ezerak, Jake Austin Walker, Scott Porter, Rick Malambri, Max Gonzales, Toby Turner and Renee Renosa.
Again, note that you don't get the Pip Box if you donate. You'll be entered into a drawing. The winner will be announced at a later date. If you're interested, head here.

This article may contain affiliate links. Click here for more details.