Fallout 4 Release: 10 Things We Learned in August
August was a busy month for Fallout 4 as we saw numerous details emerge for PS4, Xbox One and PC. With the month coming to a close, we want to take a look at some of the key Fallout 4 release details and bring those of you just joining the party up to speed.
Fallout 4 for PS4, Xbox One and PC was confirmed at E3 2015 in June. There, Bethesda outlined many of the key Fallout 4 details including its release date (November 10th), its gameplay, its setting, character creation, and the now elusive Fallout 4 Pip Boy Edition.
The company's new installment in the Fallout series is one of the year's most anticipated releases and thus, we didn't think Bethesda would stop there. And it hasn't.
Over the past few months, we've seen Fallout 4 release details emerge at breakneck speed as Bethesda aims to keep fans of the series interested as development continues. We've seen new Fallout 4 Pip Boy Edition details emerge, we've seen deals, and we've seen new bundles.
The month of August was especially busy for the developer and Fallout 4. Over the past few weeks, those interested in the Fallout 4 release have been swamped with new details regarding its arrival. With those details and some brand new details in mind, we want to touch on some of the important things we learned about the Fallout 4 release in August.
For those of you that have been following the Fallout 4 release closely, these will serve as a reminder. And for those of you haven't, this should catch you up to speed as we push into the month of September, a month that should also be a busy one for Bethesda and its new title.
Fallout 4 Xbox One Controller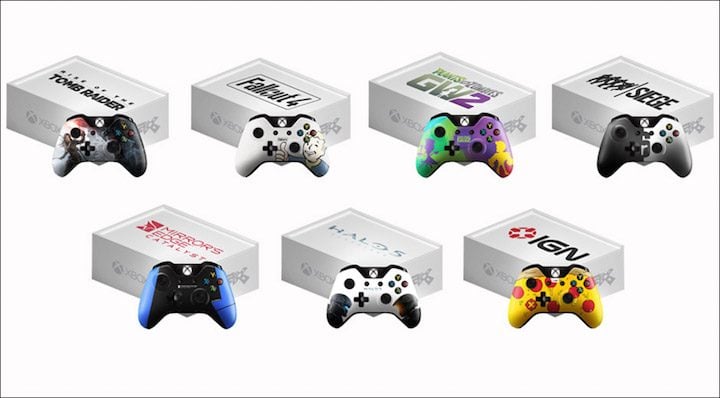 We've seen a ton of Fallout 4 accessories emerge though this one should be especially exciting for Xbox One users.
Microsoft just announced a brand new ultra rare Fallout 4 Xbox One controller. The controller is tied into PAX Prime 2015 and the company is going to be offering a couple of different ways to win the controller ahead of the game's release in November.
If you plan to attend PAX Prime 2015, you'll want to snap a photo. Then you'll want to share that photo on Instagram or Twitter with the hashtags #xboxsweepstakes and #xbox.
If you can't make it to PAX, you'll need to retweet a specified tweet from Microsoft's Xbox Twitter account. One you do that, you'll enter into the contest for a chance to win the Fallout 4 controller. The contest will run from August 28th to August 31st.

This article may contain affiliate links. Click here for more details.