Fallout 4 Update 1.4: What's New
Bethesda's Fallout 4 patch 1.4 is finally out for the Xbox One and PlayStation 4 and so is the Automatron DLC. With that in mind, we want to look at the most important things to know, right now, about the Fallout 1.4 update across all three platforms.
Last year, Bethesda promised that it would deliver regular Fallout 4 updates for PS4, Xbox One and PC. It told gamers that these free updates would come with bug fixes and that they would also come with new features.
So far, Bethesda's kept that promise.
The developer has had a pretty busy year. Its outlined its Fallout 4 mods release window for PC and console. It recently confirmed its next Fallout 4 DLC release. On top of that, the developer's confirmed a brand new Fallout 4 1.5 update.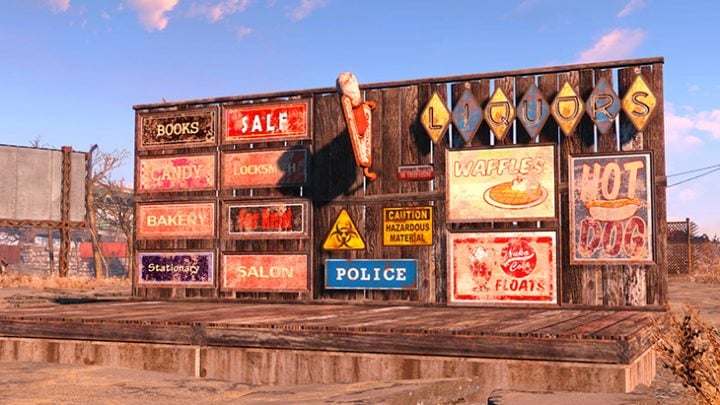 For now, we're stuck with the Fallout 4 1.4 update and the Automatron DLC that brings robot companions and more to console and PC.
The Fallout 4 1.4 patch spent only a few short days in beta for PC before the company deemed to ready for public consumption.
With the Fallout 4 1.4 update now out for PC, Xbox One and PS4, we want to look at the update and run down a few of the standout items that've emerged with the final release.
PS4 Fallout 4 1.05 Update
Bethesda's issued a new Fallout 4 patch for the PS4 version of the 1.4 patch. Patchception?
This new patch isn't the upcoming 1.5 update. Instead, it's a 1.05 update that prepares the PlayStation 4 and its version of Fallout 4 for the Wasteland Workshop release on April 12th. The Xbox One and PC are already up-to-date.
Specifically, this 1.05 update brings trophy support for Wasteland Workshop. The DLC is expected to bring at least three trophies to the game including:
- Docile: Have 5 Tamed Creatures in a Settlement
- Instigator: Start a Spectated Arena Fight in a Settlement
- Trapper: Build One of Every Cage Type