11 Things to Know About the Fallout 4 Far Harbor DLC
Far Harbor Easter Eggs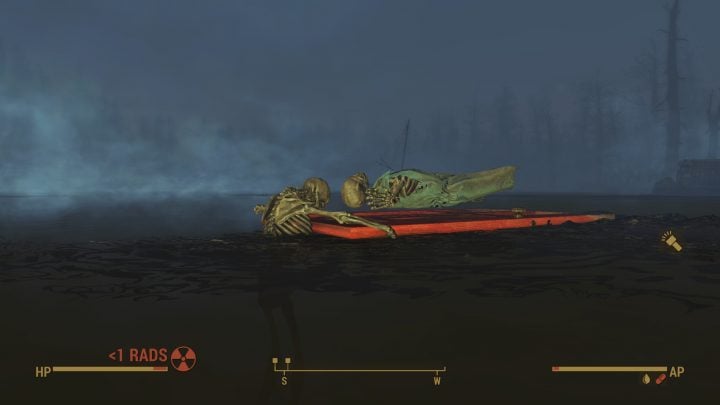 Far Harbor is filled with quests, new characters, enemies, and fog. It's also filled with easter eggs.
Gamers are starting to discover some of the secrets the developer included in the Far Harbor release. And while some of them are above land, there are also some secrets lurking below the water's depths.
The first is the clear reference to the Titantic, seen here in this picture from Imgur. Leo and Claire are looking good.
Gamers have also found possible references to characters in the WWE, a gnome sitting on the toilet reading the paper, and an underwater world filled with surprises.
Lavon Smith recently took a deep dive underwater and he took the time to outline his entire adventure for the rest of us to see.
There are a number of interesting things to see including the skeleton of what appears to be a ghoul whale, a creature that many people assumed would play a huge role in Far Harbor.

This article may contain affiliate links. Click here for more details.