February Black Ops 3 Double XP Weekend Details
The last February Black Ops 3 Double XP weekend is finally here, bringing the third weekend of Black Ops 3 Double XP events this month that allows you to level up faster. It also brings some Black Ops 3 server problems.
This comes right before the PC and Xbox One Awakening Black Ops 3 DLC release date lands, making it the last time that PS4 Awakening DLC players have to earn Double XP on the new maps while they are exclusive to Sony.
As the Double XP weekend kicked off a Xbox One Black Ops 3 server outage hit, leaving some users unable to play at 2 PM Eastern and on.
The Black Ops 3 server status is currently at Defcon 3, which means, "Online services are degraded. Users in some regions may experience connectivity issues." The PC and PS4 server status are both good.
A final February Black Ops 3 Double XP weekend starts on February 26th at 10 AM Pacific / 1 PM Eastern and runs through Monday at 10 AM Pacific / 1 PM Eastern.
As this is a Leap Year, the Call of Duty: Black Ops 3 Double XP event lasts until Monday February 29th, so you have a long play session ahead of you. Unlike the last Double Double event, this does not last until Tuesday.
Unfortunately there is still no Double Cryptokey weekend to get you more chances at the new Black Ops 3 DLC weapons, but you will be able to rank up faster and unlock more items.
Leveling up in Call of Duty: Black Ops 3 allows you to gain access to the best Black Ops 3 weapons and to unlock new specialists, new score streaks and additional grenade options.
One word of warning about the final February Black Ops 3 Double XP weekend is that we often see Black Ops 3 problems spike as more players use the servers to play the game than on a normal weekend.
Treyarch and Activision announced the latest Call of Duty: Black Ops 3 Double XP weekend for PS4, PC and Xbox One as many gamers are preparing for their first shot at the new maps.
The February Black Ops 3 Double XP weekend is for Multiplayer and for Zombies. It will not help you level up your weapons faster, but you can use it to rank up twice as fast as playing on any other day.
If you are close to completing some high XP challenges, you may want to save them until you can earn Double XP. When in the game you can press the option button to go to the Barracks and then use RB or R1 to go to Challenges. If you go one step further you will see the 10 challenges you are closest to completing and how much XP it is worth before the Double XP bonus.
Make sure that you use our Call of Duty: Black Ops 3 tips to rank up faster so that you can leverage the XP bonus to hit your first Black Ops 3 prestige, or to knock out your 10th.
Black Ops 3 Guide for PS4, Xbox One & PC
Black Ops 3 Tips to Level Up Faster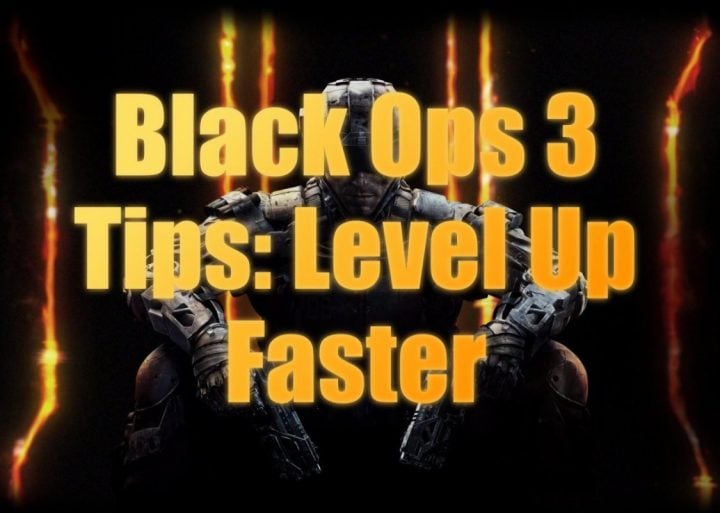 To have more fun in Black Ops 3 you need to level up to unlock new specialists, new weapons and new attachments. You rank up faster in Black Ops 3 by winning, playing the right game types and completing challenges. It also helps when you play on a Double XP weekend.
You should play the game modes that you like the most, but playing Kill Confirmed is one of the fastest ways to rank up fast in Black Ops 3. If you play on Hardcore you will also likely get more medals and more XP to level up faster.
In addition to leveling up your player, you can level up weapons by getting more kills with them. This will unlock attachments and new optics that improve the weapon stats.
You should check out the Black Ops 3 tips to level up faster to learn more about these modes and about how you can check challenges to earn more XP while you play.

As an Amazon Associate I earn from qualifying purchases.