February Black Ops 3 Double Weapon XP Weekend Details
Following up on the Awakening DLC release date there is a special new February Black Ops 2 Double XP weekend event starting today and lasting through Monday morning. This is a Double Weapon XP weekend event that will help you unlock new attachments faster.
This Black Ops 3 Double XP weekend event is not like the one we saw recently that allowed you to level up faster. Instead it is a Black Ops 3 Double Weapons XP weekend that will help you level up your weapons faster so that you can unlock accessories that help you play better.
The Black Ops 3 Double Weapon XP start time is Friday February 5th at 10 AM Pacific / 1 PM Eastern and it runs through Monday February 8th at 10 AM Pacific / 1 PM Eastern.
Treyarch announced the special February Black Ops 3 Double XP weekend during a live stream where the company played the new Awakening Black Ops 3 DLC maps. The Awakening Black Ops 3 DLC is available on PS4 and is coming to Xbox One in March. You do not need to buy the Black Ops 3 DLC to get Double XP.
Even though the DLC and the February Black Ops 3 update are only available on the PS4 so far, the new Black Ops 3 Double Weapon XP weekend is available on the major platforms including PS4, PC and Xbox One.
The timing of this is also helpful since many players leveled up faster last weekend, earning new unlock tokens. If you want to level up your weapons or improve new weapons this is a good time to unlock a new gun and quickly gain access to important attachments that can help you play better.
From the last event we learned that this is only going to help you earn Weapon XP faster and unlock attachments faster. It will not count headshots as double XP overall. A single headshot will still give you double weapons XP this weekend, but not overall player XP.
Players can check out a player voted list of the best Black Ops 3 guns above, and check out a video that walks through the best weapons for low-level players below. The second video is very helpful if you have not leveled up high enough to unlock the M8A7, Vesper or Razorback and other higher level weapons.
Keep in mind the latest Black Ops 3 update rolled up a collection of weapons changes to the game, so if you haven't played with a weapon in a while the stats may be slightly different, which could impact your play-style and class.
Black Ops 3 Season Pass: 6 Reasons to Buy & 3 to Wait
You Love Black Ops 3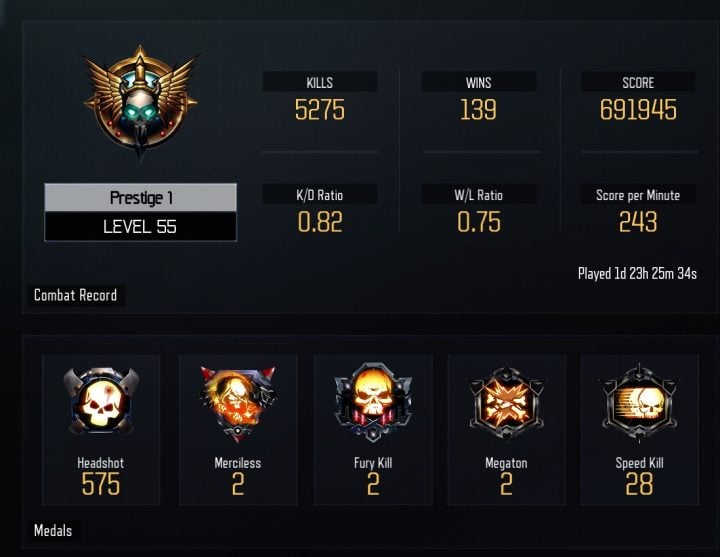 The simplest reason to buy the Call of Duty: Black Ops 3 Season Pass is that you are hooked on Black Ops 3.
This is one of the reasons we already purchased the Black Ops 3 Season Pass. Unlike previous Call of Duty games where the novelty wore off after a few weeks, Treyarch managed to deliver a game with impressive amounts of replayability.
After spending over 70 hours playing Call of Duty: Black Ops 3, I'm paid $1 or less an hour for the fun that the base game delivered to me by the time the DLC arrives. You can see how much you played Black Ops 3 in the Barracks if you want to make a similar comparison.
Gamers who still find themselves logging in to play Black Ops 3 for an hour or three every night shouldn't think twice about the Season Pass. The new maps and new Zombies content will deliver new experiences and add to the replay factor that is already high.

As an Amazon Associate I earn from qualifying purchases.