FIFA 16 vs FIFA 15: 10 Key Differences
Easier Defensive Controls and Smarter AI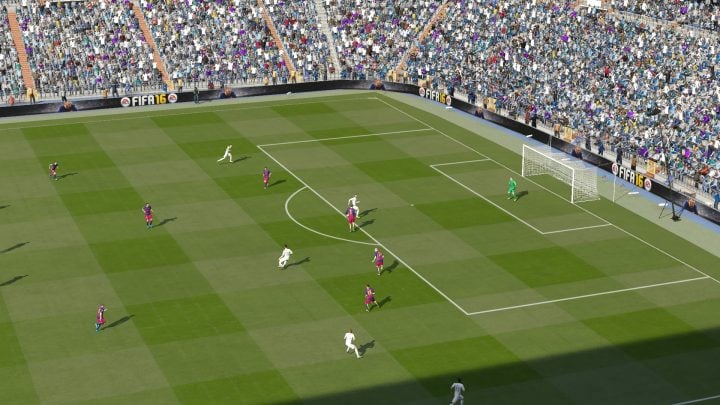 In FIFA 15 it often felt like I was the only player working to be a defender. The defensive AI simply could not keep up with skilled opponents, including human controlled attackers in online play.
With FIFA 16 the defensive players are smarter and do a better job of sticking to an attacked when under computer control. There is also a better chance that AI controlled players will stop a pass.
The ability to stick with an attacker is also improved with support for swing steps that allow defenders to quickly shift from side to side as attackers try to outsmart the defense. I find myself using X to stay in a strafe mode more often in FIFA 16 on Xbox One.
Another very important FIFA 16 upgrade for defense is the ability to recover from a slide tackle, essentially cancelling a slide tackle to pop up and stick with the defense. This is challenging to time right, but it is a very welcome new feature.

As an Amazon Associate I earn from qualifying purchases.