Fitbit Blaze vs Apple Watch: What You Should Know
The Fitbit Blaze is a new fitness-focused smartwatch that was announced at CES 2016. Here's what you should know about the new device compared to the Apple Watch.
The Blaze is Fitbit's first-ever wearable with a color touchscreen display, and it's the closest that the company has gotten to a full-fledged smartwatch.
However, it's not quite the full-fledge smartwatch that you'd imagine. Instead of coming with all of the bells and whistles that most smartwatches have, the Fitbit Blaze is merely just focused on fitness and exercise, with just a few non-fitness features that Fitbit says users want.
The Apple Watch has its own fitness features as well, but also offers a full smartwatch experience, so what are the biggest differences between the Fitbit Blaze and the Apple Watch? Here's what you should know.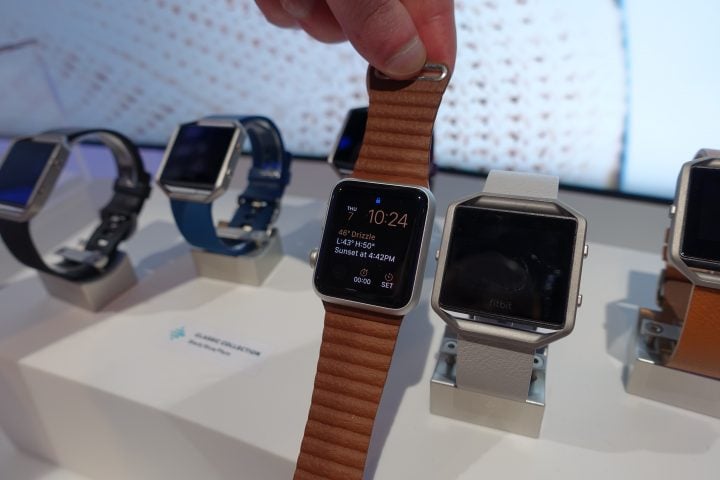 The first thing to know is that the designs of the Apple Watch and Fitbit Blaze are completely different and will suit completely different people. The Fitbit Blaze sports a razor-like design with rigid edges, as opposed to the Apple Watch's smooth and rounded design, but one big feature is the ability to quickly switch out watch bands, as well as watch cases.
The silver edge around the Blaze is the portion that can be removed and replaced with a new one, and you can switch out watch bands as well, but it's a proprietary watch band system that uses quick-release pins, similar to the Apple Watch.
The biggest thing, though, is that the Fitbit Blaze might actually be better for hardcore fitness enthusiasts, as it includes a lot of fitness-related features that the Apple Watch doesn't have.
For instance, there's no way to track weight lifting on the Apple Watch, whereas the Blaze has a specific feature aimed at weight lifting and it will track your calories burned and other info while you're lifting.
There are also a handful of other different workouts that you can choose from, so if you want to target abs, you can choose 10-minute Abs or something similar right on the watch and begin the workout.
However, the Fitbit Blaze does include a few regular smartwatch features, like receiving your text messages and notifications for phone calls, as well as seeing your upcoming calendar events, but if you're looking for more in that house, then the Fitbit Blaze probably isn't the device for you. However, it doesn't work with Android devices, while the Apple Watch only works with the iPhone.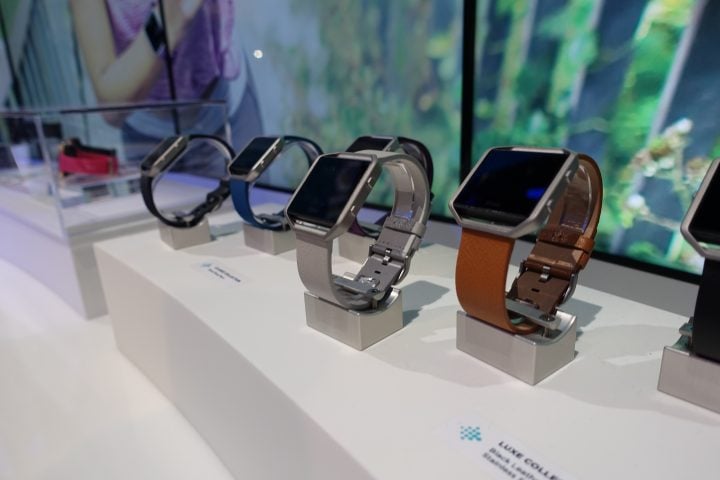 The Apple Watch does include some fitness features. At the most basic level, the watch can track how many minutes of exercise you're getting by taking your heart rate and tracking your movement. You can also track a workout like walking, running, or cycling and add it to the Activity app.
However, that's really all that the Apple Watch tracks natively. That's not entirely bad, as most everyday users would be happy with just the basics, and anyone who's more into fitness can easily get third-party fitness apps on the Apple Watch, but Fitbit has always been a leading brand when it comes to dedicated fitness devices, and the Blaze doesn't diverge from that.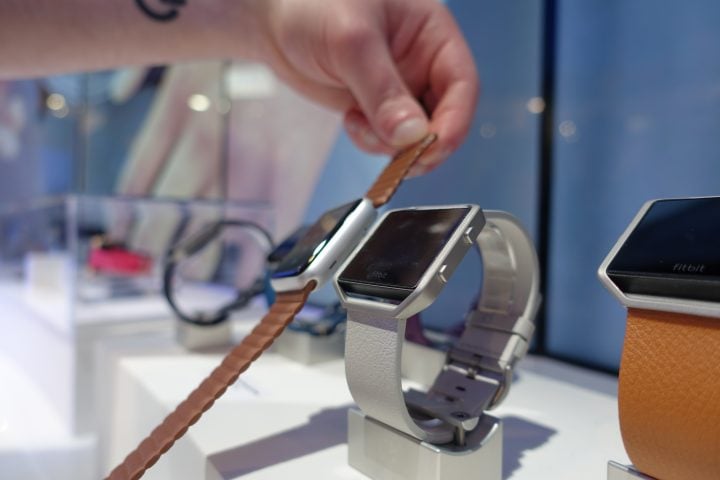 So when it comes down to it, if fitness isn't a huge deal to you and you want a full-fledged smartwatch experience, the Apple Watch is likely the way to go if you have an iPhone. However, if you're a fitness nut and really just want a wearable that can track fitness to the best of its abilities, the Fitbit Blaze is the target device in that category.
Plus, the Fitbit Blaze will be priced at just $200, which is $150 cheaper than the Apple Watch, so it's a win-win situation if you're looking for a good fitness wearable.
10 Things You Didn't Know Your Smartwatch Could Do
Speedometer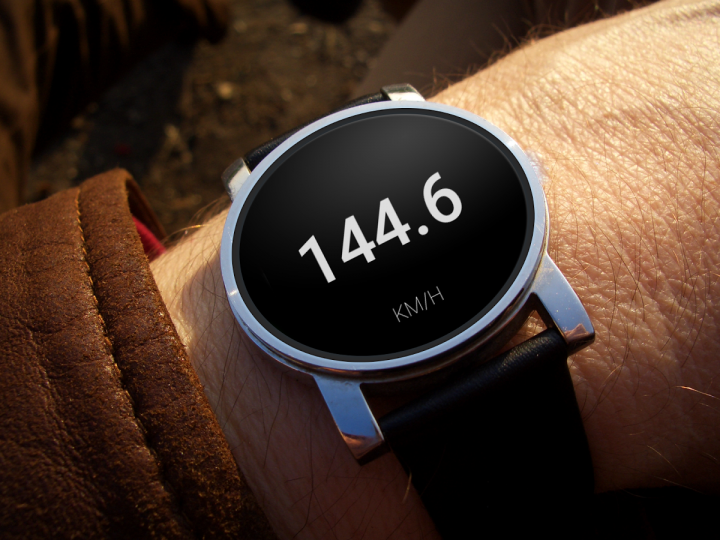 Most Android Wear smartwatches have a GPS sensor built-in, and if not, your smartphone does. An app called Speed Wear turns any smartwatch into an all-out speedometer.
Speed Wear will show users their current speed, average speed, and top speed, and save it all to the app. This is ideal for running, biking, hiking, or just neat to use and test while driving in a car during a road trip.
The app features different units including: KM/H, MPH and Knots (can be set from the last screen; by swiping all the way to the right) and even has an ambient mode with large clear text to improve readability. Some devices may not be 100% accurate due to the GPS chip inside the watch or phone.