Samsung Galaxy Note 10 Release Date Breakdown
Samsung recently announced the bigger, better, faster and longer-lasting Galaxy Note 10. And, for the first time in Note history, they also released a smaller Galaxy Note for those that don't want a huge phone. With that in mind, here's all the Galaxy Note 10 release date details, pricing, shipping info and more you're looking for.
On August 7th Samsung took the stage and showed the world what they've been working on — a compact 6.3-inch Galaxy Note 10 starting at $949, and a big 6.8-inch Galaxy Note 10 packed full of cameras, all-day battery life, tons of storage and a more capable S-Pen stylus.
As expected, Samsung immediately confirmed all the important details right on stage. Those being that pre-orders began on August 8th, the Galaxy Note 10 release date is August 23rd, and pre-orders are shipping earlier than expected.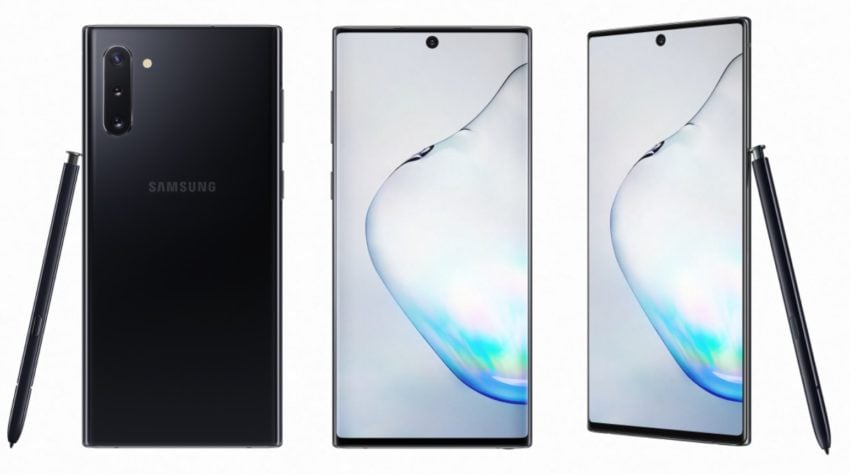 Important Galaxy Note 10 Release Details
Pre-Orders Start August 8th (12:00 AM)
Available in Stores and Online Starting August 23rd (Note 10 release date)
Galaxy Note 10 costs $949 – bigger Note 10 Plus starts at $1,099
Choose between three Galaxy Note 10 Colors in the US: Aura Glow, Aura Black and Aura White (Red & Blue Model available in select regions)
Galaxy Note 10 Release Date
The new and improved Galaxy Note 10 can be yours right now. Unsurprisingly, Samsung released the Note 10 a few weeks earlier than the Note 9 last year, and over a month earlier than the Note 8 in 2017.
With a slightly smaller 6.3-inch display plus a bigger 6.8-inch beast, smaller bezels, a redesigned camera and fingerprint scanner inside the display, this is one powerful phone. We expected a slight delay thanks to all the improvements and the fact that they're releasing two, but it's actually coming earlier than anticipated.
So yes, the Galaxy Note 10 will hit shelves starting August 23th at retailers and carriers in the US and around the globe. You can also buy it unlocked and carrier-free from Samsung.com, which is what we recommend.
Galaxy Note 10 Pre-Orders
You can officially pre-order the Samsung Galaxy Note 10 from August 8th at 12:01 AM to the 23rd. It's available around the globe and from every major carrier in the US.
Buyers can do this online or walk into a carrier or retail store to get yours squared away. Don't forget to take advantage of the trade-in deals, too. Head to places like Verizon, AT&T, T-Mobile, Sprint, US Cellular, Walmart or Best Buy. We'll update this post with links to buy or pre-order as they're released. Or, get it at Samsung, at a heavy discount and with a guaranteed early delivery date.
Galaxy Note 10 Shipping Early
As expected, Samsung.com orders aren't just arriving on the guaranteed delivery date, but they're coming early. Those who pre-ordered the Samsung Galaxy Note 10 are getting shipping notifications already, with free 2-day shipping.
This means some people will have the Galaxy Note 10 by Wednesday the 21st, two days early. We might see carriers ship early too, but we'll have to wait and see.
Where to Buy the Galaxy Note 10
As we said above, the Galaxy Note 10 will be available everywhere soon. That means you can see physically see and try it in select stores as well, which we recommend now that the screen is even bigger. Your best bet for pre-orders are Samsung.com, Verizon, AT&T, T-Mobile, Sprint, Best Buy, Walmart and select other retailers will quickly follow.
We're hearing Samsung has almost twice as many devices in their inventory than last year, so we're not expecting the device to sell out or be unavailable to buy on launch day. Basically, take your time, choose the right color and storge size, and enjoy. You can probably walk into any carrier on the 23rd and walk out with one.
Samsung Galaxy Note 10 Specs
This year Samsung is offering two different Galaxy Note 10 models to better fit the needs of customers. Just like they do with the Galaxy S lineup, and similar to Apple's strategy. This is good news, as you can get the S-Pen and all of its fancy features without having a massive "phablet" next to your head. Here's what completes the regular Galaxy Note 10, and the new Galaxy Note 10 Plus.
Galaxy Note 10 Specs 
6.3-inch 2280 x 1080 FHD Curved AMOLED Infinity Display
6.8-inch 3040 x 1440 Quad-HD Curved AMOLED Infinity-O Display
8-core Qualcomm Snapdragon 855 Processor in the US and Samsung Exynos in select regions
8-12GB of RAM and 256/512GB  storage with microSD expansion (Higher RAM and storage options on bigger model)
Android 9 Pie With Samsung One UI
3/4 Rear Cameras: 12, 12, 16MP (Variable aperture main lens (F1.5 and F2.4), f/2.4 telephoto lens, and super wide-angle camera) Dual OIS, 960 FPS slo-mo, 4K, 10-scene optimizer, Night Sight (same as S10) Extra 4th DepthVision lens on Plus model
10MP Front Selfie Camera with Portrait Mode & Improved 3D AR Emoji
Stereo Speaker tuned by AKG
3,500 mAh & massive 4,300 mAh (on bigger Note 10) batteries with new 25w Faster Charging, Wireless Charging 2.0 and Powershare Reverse Wireless Charging
IP68 Dust & Water-resistance, S-Pen Stylus
USB Type-C, Bixby 2.0, Bixby AI, new Air Gestures & stylus controls, wireless Dex Live, etc
Heart-rate sensor, In-Display Fingerprint Sensor
No 3.5mm headphone jack and no Bixby button
Pretty impressive, right? The biggest things to take away from this device when compared to the Note 9 or the Galaxy S10 are the screen sizes, bigger battery, double the storage starting at 256GB on all models, multiple cameras, and all the S-Pen features.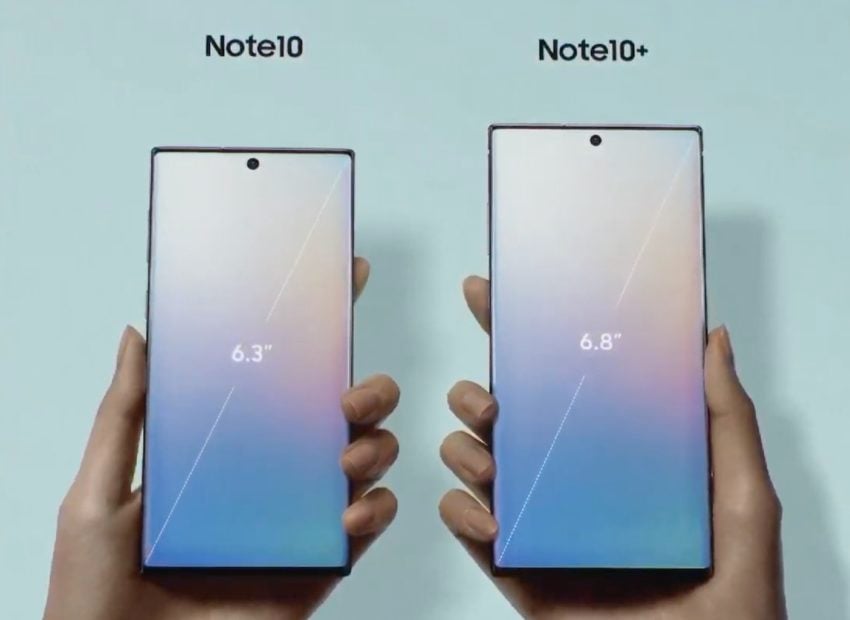 For what it's worth, the Galaxy Note 9 had a 6.4-inch screen. This year, buyers have the choice between a device that's slightly smaller than last year but feels way smaller in the hand thanks to tiny bezels and the front camera inside the screen. Or, get the big bad 6.8-inch Galaxy Note 10+ and replace your tablet. Keep in mind that the 6.3-inch model is only 1080p, and not Quad-HD.
We're really excited about the four rear cameras, too. While it still has the same dual variable aperture lens, there's a new DepthVision sensor on the Plus phone. Like the human eye, it adjusts to capture as much light as it can no matter where you're taking photos.
Galaxy Note 10 Color Options
In case you didn't notice, Samsung has some neat new colors this year for the Galaxy Note 10. While you'll be able to get it in Black as usual, they'll also offer a fancy new Samsung Aura Glow, Aura Black and Aura White.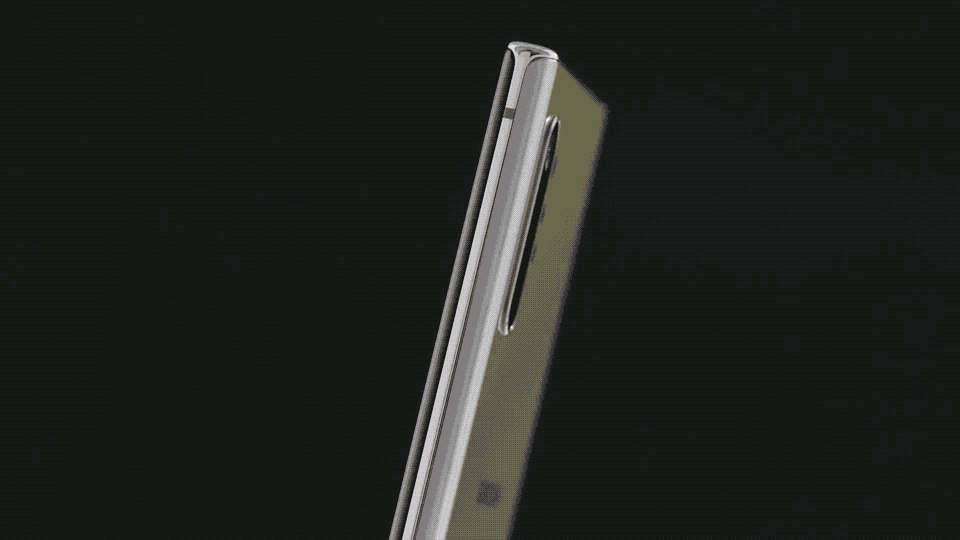 The "Glow" model is multiple colors based on how the light hits it. Then, they'll offer a beautiful Red model, and a Best Buy exclusive Auro Blue.
Samsung Galaxy Note 10 Price
Finally, we have to talk about pricing, as these are two super-expensive smartphones. In fact, the smaller Note 10 is more expensive than we expected, although it does have more to offer than the similarly sized Note 9, so I guess the pricing makes sense. Here's how much you'll need to save, or be prepared to spend each month on a monthly carrier payment plan.
Galaxy Note 10+ (all with 12GB RAM)
Galaxy Note 10 (6.3-inch)
256GB: $39.58 for 24 months ($949.99 retail) (8GB RAM)
Galaxy Note 10+ 5G
256GB: $36.11 for 36 mo. or $54.16 for 24 mo. ($1299.99 retail)
512GB: $38.88 for 36 mo. or $58.33 for 24 mo. ($1399.99 retail)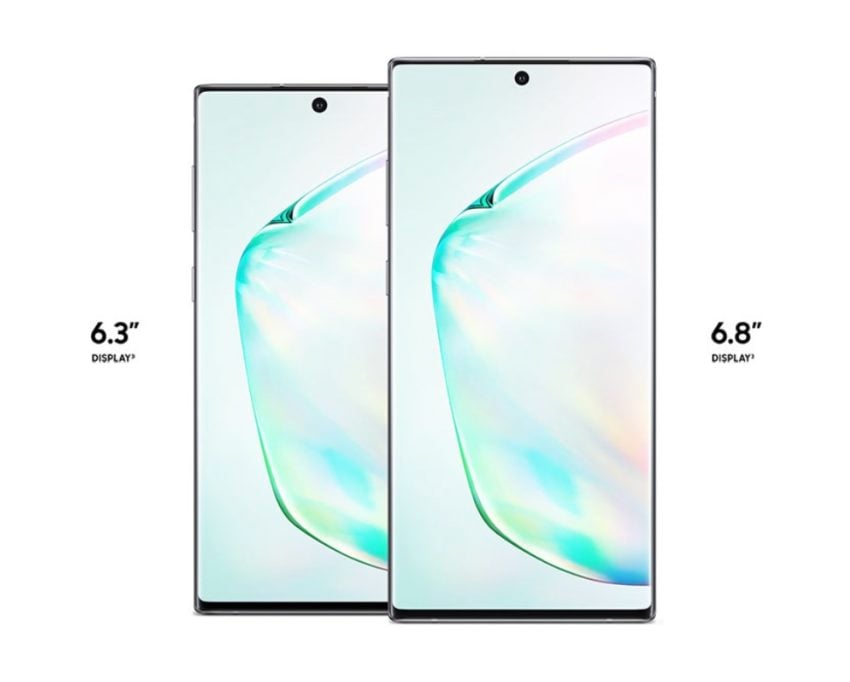 These are expensive smartphones. That said, Samsung has a slew of impressive trade-in deals, discounts, and almost every carrier appears to already be offering buy one get one free deals, or other savings. Stay tuned for more information and details as we receive them.

As an Amazon Associate I earn from qualifying purchases.