Galaxy Note 5 vs. Galaxy S5: What We Know So Far
If you've been looking to buy or replace the Samsung Galaxy S5 in the near future, you probably know that Samsung's got a new Galaxy Note 5 on the way. Armed with new Galaxy S5 and Galaxy Note 5 details, we want to take a look at what Galaxy S5 owners and buyers need to know about Samsung's Next Big Thing.
Last year, Samsung replaced its Galaxy S4 with a fifth-generation Galaxy S, a device the company calls Samsung Galaxy S5. The Galaxy S5 arrived with numerous bells and whistles and it quickly became one of the top Android phones on the market.
The Galaxy S5 is still a solid budget option more than a year after its release though some current Galaxy S5 owners might be looking to get rid of it this fall. If you've been looking into buying it, or ditching, it then you've probably heard the name Samsung Galaxy Note 5. It's everywhere at the moment.
The Samsung Galaxy Note 5 is the elephant in the room. It's a device that's all but confirmed for arrival in August but it's one that Samsung refuses to confirm ahead of its launch date.
Over the past two weeks, we've seen several key Galaxy Note 5 details emerge. We've also, believe it or not, seen new Galaxy S5 details emerge. These are all details that current and prospective Galaxy Note 5/Galaxy S5 buyers need to know about.
With all of that in mind, we want to take a look at everything you need to know about the Galaxy Note 5 vs. Galaxy S5 as we make our way into August.
This comparison takes a look at specs and features but it also examines some of the other details you should be aware of if you're debating between Samsung's aging former flagship and its upcoming Galaxy Note 5.
Samsung Galaxy Note 5 Launch Date
If you are thinking about buying or ditching the Galaxy S5, we recommend waiting a few more days. The Galaxy Note 5 launch date is just a few short days away.
Samsung hasn't confirmed the Galaxy Note 5 launch date outright but we have a ton of clues.
First, Samsung only used Unpacked launch events for its big flagship smartphone launches. Samsung's media event on August 13th has been branded an Unpacked event which means that the Galaxy Note 5 is likely to arrive there.
Second, Samsung's already confirmed plans to announce new premium smartphones in the coming days. The company didn't confirm the phones by name but they're believed to be the Galaxy S6 Edge+ and the Galaxy Note 5.
Third, all Galaxy Note 5 launch rumors have pointed to an arrival in August, not September. So unless every single rumor is wrong, there's a very good chance that the Galaxy Note 5 will be arriving before the start of IFA 2015 in Berlin.
Fourth, Samsung has begun promoting its Galaxy Note line of smartphones. It could be a coincidence but it's probably not. Samsung's going to have its work cut out for it this year and it wants to remind people about the Galaxy Note series and the success its had with it.
Samsung's live stream starts at 11AM EST on August 13th. If you own a Galaxy S5 or if you're looking to buy one, you should tune into Samsung's show to find out all there is to know about the Galaxy Note 5.
Galaxy Note 5 Release Date Details
You should also wait because the Galaxy Note 5 release date is expected to come much earlier this year.
Historically, Samsung's used a late September to late November release window for the Galaxy Note series. This year, the company is rumored to have an early Galaxy Note 5 release date up its sleeve. How early? August 21st early it seems.
The Galaxy Note 5 release date is rumored for August 21st though it's not clear how many countries will be included on that date. Samsung's known for staggering its releases so there's a chance that some regions will get the device later than others. Rumors continue to point to a late Galaxy Note 5 release for Russia but that's not confirmed.
In the United States, we've seen the AT&T, Sprint and Verizon Galaxy Note 5 models cruise through the FCC on their way to shelves. FCC clearance is necessary before a device can hit shelves so this means that the trio is ready for their release.
This doesn't confirm a quick U.S. release but it does leave the door open. FCC filings tend to come on launch day or in the weeks after so the fact that they've already been given clearance means that we could see the U.S. release take place on or around August 21st.
We would not pay too much attention to the release date placeholders at Galaxy Note 5 accessory maker Spigen, at least not yet. They're probably just placeholders.
The important thing is that the Galaxy Note 5 release date will probably be announced on August 13th and there's a very good chance some parts of the world will be able to go hands-on almost immediately after the announcement. It's always a good idea to go hands-on before buying a new phone.
This is Samsung's Galaxy Note 5
Unless you've been living under a rock, you know what the Galaxy S5 looks like. Just in case you need a reminder, here's a photo of it from the front.
And here's one from the back.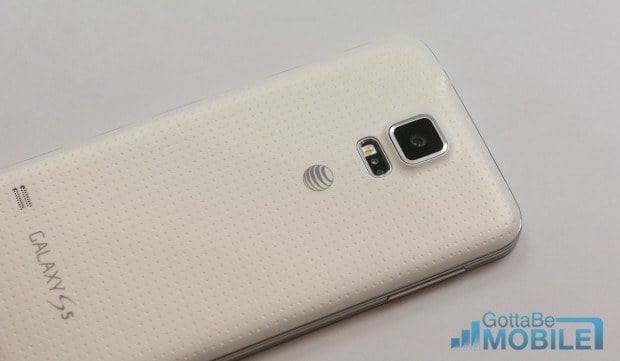 The Samsung Galaxy S5 design is made of plastic but it comes with likable features. First is its IP67 certification. This means that the phone is both dust and water resistant. Not waterproof, water resistant. You can't take it deep sea diving but it still offers more protection than most phones.
It also comes with a removable back plate that allows you to attach an extended battery for improved battery life and a microSD card slot that lets you extend its storage. The Galaxy S5 is 8.1mm thin.
Samsung hasn't shown off the Galaxy Note 5 on stage but we've already seen it leak out several times ahead of launch. The first photo, from Evleaks, is a press image that shows it next to the Galaxy S6 Edge+.
The other photos, from Droid-Life, show the Galaxy Note 5 in the wild. These new photos confirm a few interesting Galaxy Note 5 design features.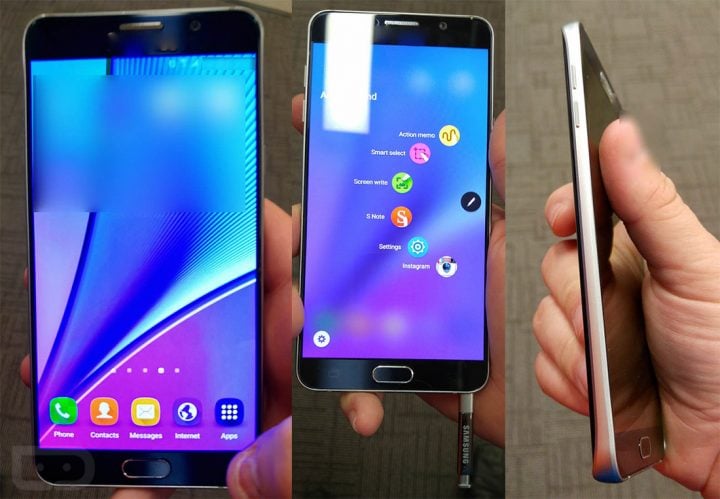 First, they prove once and for all that the Galaxy Note 5 will not come with a microSD card slot for expandable storage. It's also not expected to come with a removable battery. Neither of these things are surprising given that the Galaxy Note 5 looks like a blown up version of the Galaxy S6.
The Galaxy S6, and Galaxy Note 5, feature glass and metal design language. The key difference between the two is the Galaxy Note 5's curved back. This is similar to the Galaxy S6 Edge design.
You'll also notice a holster for the Galaxy Note 5's S Pen. This is another feature the Galaxy S5 doesn't have. As for the size of the Galaxy Note 5's frame, Russian blogger Eldur Murtazin claims that the Galaxy Note 5 will be 7.9mm thin. That's thinner than the Galaxy Note 4 and Galaxy S5.
There's still a ton of back and forth about the size of the Galaxy Note 5's battery. While some think it'll be 3,000 mAh, others think it will be 4,000+ mAh. This is one of the device's lingering mysteries.
Galaxy Note 5 vs. Galaxy S5 Specs (Rumored)
There's more to these devices than their designs and we want to run down their specs to give you an easy-on-the-eyes look at how they compare right now.
Galaxy S5
5.1-inch Full HD display
16MP camera / 2MP front-facing camera
Qualcomm Snapdragon 801 / Exynos 5422 Octa octa-core processor
2GB of RAM
16GB / 32GB internal storage
2,800 mAh battery
Android 5.1.1 / Android 5.0.1 Lollipop
Galaxy Note 5
5.7-inch (5.66) Quad HD display
16MP rear camera / 5MP front-facing camera
Exynos 7420 octa-core processor or Exynos 7422 octa-core processor
4GB of RAM
32GB / 64GB / 128GB internal storage
3,000 mAh battery / 4,000 mAh battery
Android 5.1.1 Lollipop
Key differences here include the size of the display (Note 5 much bigger), the display resolution (Note 5 much better), the type of processor (Note 5 chip set much newer), and the amount of RAM (Note 5 has double) they have on board.
The Galaxy Note 5 will very obviously be the larger, more powerful smartphone. If that sounds appealing, we'd wait a few days for the device and the rest of its specs to arrive.
Galaxy S5: Cheaper & Getting Better
It's important to note that the Galaxy S5 is going to be cheaper than the Galaxy Note 5.
Murtazin claims that the device will arrive with its usual premium price point and that doesn't come as much of a surprise now that Samsung's dropped the prices of the Galaxy S6 and Galaxy S6 Edge.
We don't have an exact price tag but we'd assume $299.99 on-contract for the base model. If this is true, it will be $200-300 more expensive than the Galaxy S5 in the U.S. Most retailers and carriers are practically giving away the Galaxy S5 at this point.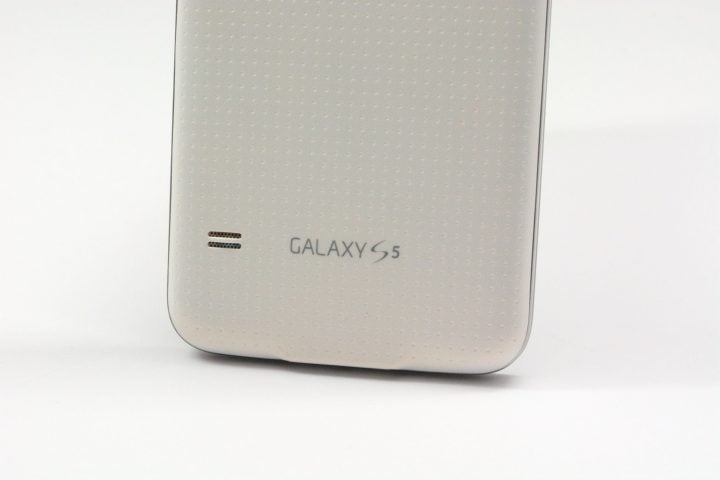 It's also important for us to note that the Galaxy S5 is in the process of getting updated to Android 5.1.1 Lollipop, the latest version of Android from Google.
While the software is limited, we know that other carriers have plans to roll it out in the future. Android 5.1.1 is a key update in that it delivers new enhancements and fixes for Lollipop problems. It stabilizes the Samsung Galaxy S5.
The Galaxy S5 is also likely to get Android M in the future. That's not confirmed but it's something current Galaxy S5 users must think about because Android M is shaping up to be a monster update for Android users.
Galaxy Note 5 Release (U.S.): 10 Important Details
Samsung Note 5 Launch Date Confirmed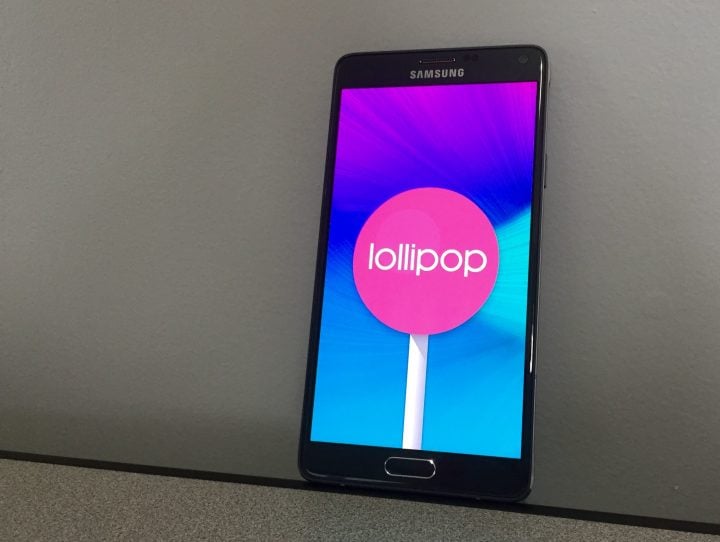 If you're thinking about buying a Samsung Galaxy Note 5 in the United States, the first thing you need to know is that the Galaxy Note 5 launch date is all but confirmed for August. As we mentioned, this is much earlier than IFA 2015.
Samsung is reportedly worried about the impact the iPhone could have on the Galaxy Note 5's success so it's launching it a little earlier this year. How early? August 13th early.
The company recently sent out invites for an Unpacked launch event for August 13th in New York City. The company hasn't outlined what it will be announcing there but it saves Unpacked events for its biggest launches. And that means that we'll probably see the Galaxy Note 5, and all of its details, arrive there.
With less than two weeks to go, we expect Galaxy Note 5 rumors to continue as Samsung's plans for the phone's release firm up behind the scenes.

This article may contain affiliate links. Click here for more details.