Galaxy Note 7 vs Moto Z: What We Know So Far
With the brand new Moto Z and Moto Z Force DROID hitting shelves and Samsung's new Galaxy Note 7 set to be announced on August 2nd, buyers have a tough decision to make. With that in mind, here we'll be comparing the Moto Z to the Galaxy Note 7 to help buyers make the right choice and get what's best for them.
At this point we know nearly everything about Samsung's Galaxy Note 7 thanks to a slew of leaks, and the Moto Z went up for pre-order last week with the device hitting shelves July 28th. One has a big 5.5-inch screen and lots of customizable mods, while the other has a bigger 5.7-inch curved display and a stylus. There's a little something for everyone here.
Read: Galaxy Note 7 Release: 7 Things to Know
Buyers have the option to choose the Galaxy S7 or S7 Edge, a new HTC 10, the LG G5, wait for the new iPhone or grab one of the two phones getting released in the near future. Those being the Moto Z and the Galaxy Note 7. Now that we know the Galaxy Note 7 will be announced on August 2nd, here's what you need to know before buying one or the other.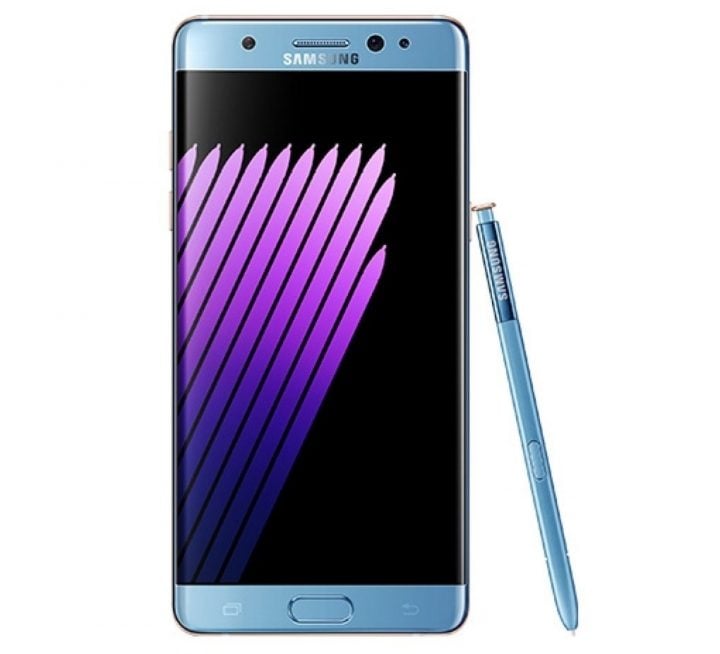 This year the Moto X was replaced with the Moto Z, and it's completely different from all prior years. Motorola is going with an all metal design, an improved camera and a modular design that allows for tons of customization. From different textured and colored backs, speakers, portable protectors and more. It officially becomes available as an exclusive to Verizon on July 28th, and the unlocked regular Moto Z will be available in the near future. Since the regular model is what will be available to everyone, unlike the Moto Z Force DROID being a Verizon exclusive, that's what we'll be comparing below.
At the same time, the Galaxy Note 7 is something everyone should already know. That's because it should look almost identical to the Galaxy Note 5 from 2015, but with most of the changes we saw from the Galaxy S7 Edge in March. It's basically a combination of the two, coming together to be one big 5.7-inch curved flagship smartphone.
Read: Moto Z Hands-on & First Impressions
Both of these phones are pretty big and have plenty to offer along with a few unique extras that most others in the market don't. That's what makes them both compelling choices, and devices that users are considering. The Moto Z is official so everything below has been confirmed, while the Galaxy Note 7 launch date isn't until August 2nd. That means most of the information is from leaks and rumors, but it's pretty safe to assume most of the details are accurate, if not close.
So while the information in our slideshow below may not be 100% accurate on the Note 7 side, it will still give buyers a great idea of what to expect to help make the decision on their next smartphone purchase.
Note 7 vs Moto Z: Design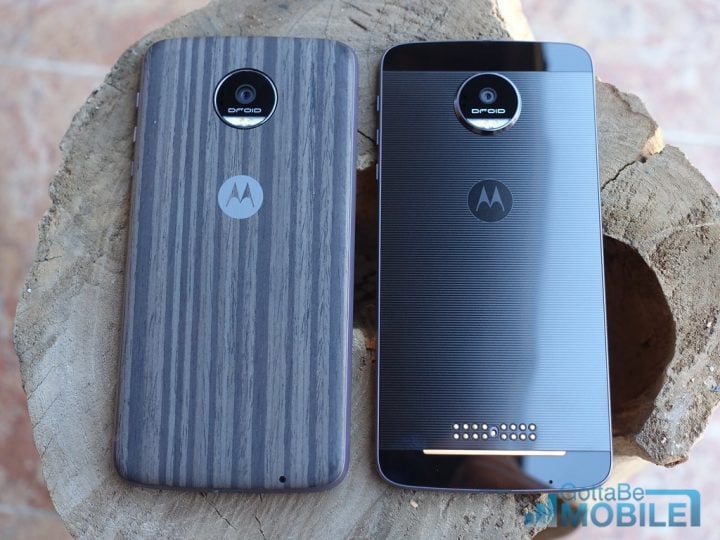 These two phones are completely different in terms of design. Everything from the screen size, styling, options and more. However, they have some similar features that make them both great choices.
Both the Moto Z and the Galaxy Note 7 have a full metal design, big screens, nice camera options and extra features that make them stand out from the rest. We'll start with the Galaxy Note 7.
Samsung's Note 7 will look nearly identical to the Galaxy S7 Edge from earlier this year, only it will have a bigger 5.7-inch screen and an S-Pen stylus. Essentially a mix of the Note 5 and S7 Edge into one big phablet. The front and back will both be curved, including the display, so it will be smooth, rounded, and confortable in the hands.
The Moto Z however, is completely 100% flat on the back. This makes it a little harsh to hold, but it's flat for a reason. That is Moto Mods. Little modular accessories, covers, wood, leather, speakers and more than snap on to the back with magnets. We'll talk more about those in a moment, but it's something worth mentioning.
After using the Moto Z for a week or so the design is rather excellent. It's one of the best phones Motorola has ever offered, feels premium, and looks unique too. From the lines on back, the big round camera lens, to the pins for customization. It's good looking, but also looks odd with the pins not to mention is a fingerprint magnet. Both phones use a new USB Type-C port for charging and syncing, have fingerprint scanners, and more. The Moto Z does NOT have a headphone jack though, and users need to buy USB Type-C headphones or use an adapter. That's something to consider if you love music.
We haven't used the Note 7 yet, but will on August 2nd, so we'll udpate when we know more. For now lets just say both will be pretty great in terms of hardware or design, and will likely come down to personal preference or individual needs.