Galaxy Note 9 vs Galaxy Note 5: Worth the Upgrade?
With the Galaxy Note 9 release officially here potential buyers are weighing all of their options. If you're still using an old Galaxy Note 5 you have plenty of new phones to choose from.
After the Note 7 recall, you probably kept the Note 5 and still use it today. With that in mind, this guide will go over everything you need to know about the all-new Galaxy Note 9. Then, we'll compare it to the Galaxy Note 5 so you know what to expect.
Samsung's latest phablet has two cameras on the back, a huge 6.4-inch screen, and lots of software enhancements. And While the Galaxy Note 5 is still a great phone, it's more than a little outdated and probably out of space. Newer Samsung phones are water-resistant, have microSD cards, and vastly improved cameras. Our slideshow below will tell you why the Note 9 is worth the upgrade.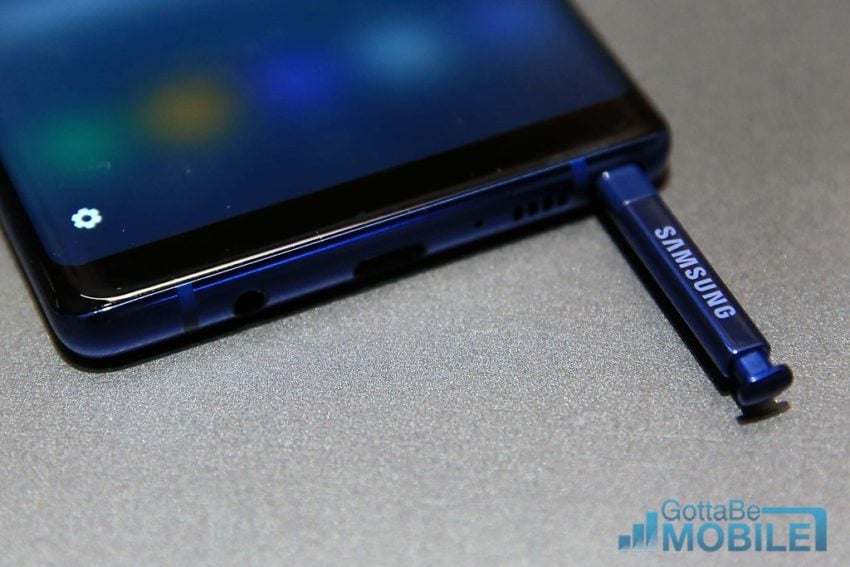 If you're still using the Galaxy Note 5 chances are you're considering an upgrade. And while the Galaxy S9 and Galaxy S9+ earlier this year were enticing options, Samsung's new Note might finally have enough upgrades to make it worth the switch. It's bigger than ever before, faster, has a huge battery, and it received new S-Pen features for the first time in a while.
Typically the choice is just about getting the latest specs or a bigger screen, but there's a lot more to this upgrade cycle. Mainly because the Note 5 is nearly three years old, and we don't think it'll get the Galaxy Android Oreo update. As a result, you have a phone that's missing a lot of key features. Key features you'll get from the Note 9.
Read: 10 Things the Galaxy Note 8 Can Do
Our link above goes over some cool things the Note 8 can do. Samsung's latest Galaxy Note 9 is similar and has even more to offer. For those of you on the fence, we want to help you make the right decision. Here we'll compare the older Galaxy Note 5 to the Galaxy Note 9 for you. Additionally, we'll explain what makes it worth buying or if you'll be better off just getting a Galaxy S9+ instead.
Galaxy Note 9 vs Note 5: Display
The first and biggest difference is the display, but you already knew that. The Galaxy Note line is always Samsung's biggest and best smartphone.
Samsung's Galaxy Note 5 has a 5.7-inch Quad HD display. It looks great and all, but it's actually the smallest screen out of any high-end Samsung released in the last few years. The Galaxy S9 is 5.8-inches, the Galaxy S9+ is 6.2-inches.
And now the new Galaxy Note 9 is even bigger, coming in at 6.4-inches.
It's pretty massive. However, physically, it isn't much bigger than the Galaxy Note 5. And, it's not as wide so you'll be able to easily use it with one hand. So don't think you're getting a gigantic phone you won't be able to hold. Samsung slimmed down the bezels around the screen and removed the home button. As a result, the front is almost all screen. Going from 5.7-inches to 6.4-inches is a big change, but it's not a difficult one.
Both phones have a Quad-HD AMOLED screen that looks gorgeous, only the Note 9 is a few generations better so it's brighter, has more vivid colors, and works better outdoors. If you can handle the bigger screen, just upgrade. The only big question you need to ask yourself is if you want a curved screen. The display on the Note 9 will curve off the sides of the device instead of laying flat. Some love it, others don't. Decide what's right for you. We recommend seeing the curved display at a Best Buy or carrier store before you make the switch.

As an Amazon Associate I earn from qualifying purchases.