Galaxy S10+ vs OnePlus 7 Pro : Which One to Buy?
Galaxy S10 vs OnePlus 7: Design & Notch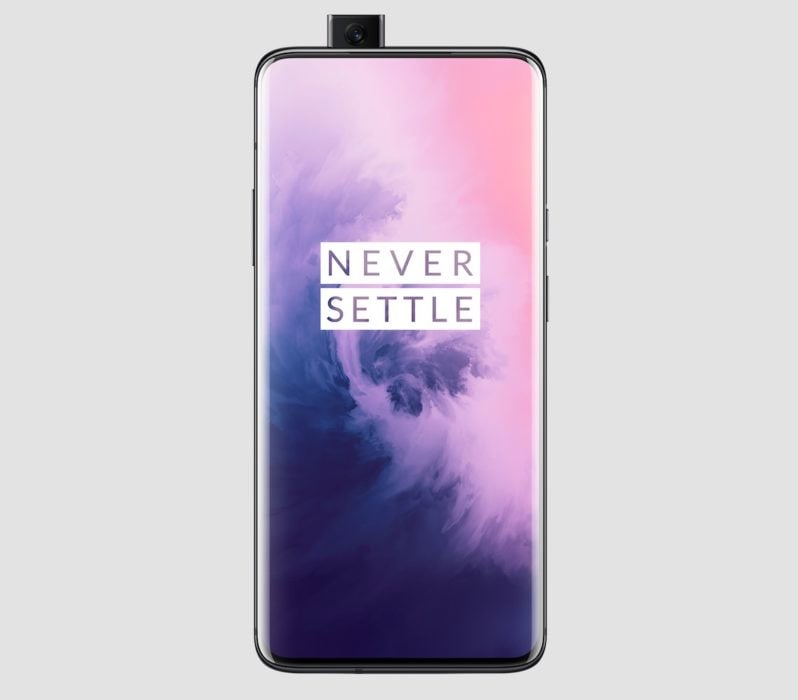 Next, we have to talk about the notch, or lack thereof, for the front-facing camera on these phones. In 2018 almost every smartphone came with an edge-to-edge screen but with a "notch" or cutout at the top for the front-facing cameras, sensors, and speaker grill -- just like the iPhone X.
Both OnePlus and Samsung are doing things differently than everyone else here in 2019. As we now know, Samsung cut a small circle (hole) or even two into the physical screen to house the front-facing camera. It's better than the notch, but it's still something that's in the way of what you're trying to view or enjoy on the display.
OnePlus on the other hand, didn't want a notch at all, so they came up with a different plan. Instead, they went with a physical "pop-up" motor at the top of the phone. When you switch to the front-facing camera a small motor or switch will pop-up a little square with the camera inside, as you see in our photo above. It opens fast so you never have to wait for it, it's durable, and we've seen it work with great success on other phones available outside the United States. It's really exciting.
Honestly, I rarely use the front-facing camera. I'd buy a Galaxy S10+ with NO front-facing camera in an instant. This approach by OnePlus is perfect for most average users. They're not losing the feature, but something we rarely use isn't taking up a big space in the screen.
The only downside is that OnePlus will probably have to ditch its fast face unlock tech, as the camera is usually hiding away.
Aside from the notch, both phones have a premium metal and glass design, triple cameras on the back, and fingerprint scanners INSIDE the screen. These are technology-packed devices!

This article may contain affiliate links. Click here for more details.