9 Early Samsung Galaxy S6 Buyers Tips
With Samsung Galaxy S6 release date details starting to emerge at breakneck speed, consumers around the world are starting to weigh the idea of waiting for Samsung's rumored flagship. As we march closer to the alleged but probable Samsung Galaxy S6 release date, we want to offer some early tips for those who are already committed to the device and those wrestling with their decision.
As we've pushed away from the start of the year, we're starting to see Samsung Galaxy S6 rumors touch on the Galaxy S6 specs, Galaxy S6 launch date and the all-important Galaxy S6 release date. In recent days, these Galaxy S6 rumors have started to firm up offering up an unofficial glimpse at Samsung's Next Big Thing.
Samsung Galaxy S6 specs are thought to include a collection of big time upgrades that will help to separate it from last year's Galaxy S5. These specs should also help it to compete against top rivals like the iPhone 6, HTC One, LG G3, and others. Rumors point to improvements to the design, display, camera, processor, and more.
In addition to these Galaxy S6 spec rumors, we've also seen reports point to the Galaxy S6 launch date and the Galaxy S6 release date. The Samsung Galaxy S6 launch date is rumored for early March at Mobile World Congress 2015 in Barcelona, Spain while the Galaxy S6 release date is rumored for the second quarter or Samsung's usual Galaxy S release window.
Nothing is set in stone but it's clear that things are progressing. Those who have waited for the Samsung Galaxy S5 or are simply in the market for a high-end smartphone, should see a launch very soon.
With that in mind, we want to offer some tips for those who might be caught in the Samsung Galaxy S6 rumor avalanche, are looking to buy a smartphone for the first time, or simply need some tips in order to improve their plans. Here, we offer up nine of our own Samsung Galaxy S6 buyers tips, derived from years of preparing and buying smartphones.
Keep An Eye On Samsung Galaxy S6 Rumors
The first piece of advice that we can offer to those of you waiting for the Samsung Galaxy S6 release is to keep your eyes on Galaxy S6 rumors in the buildup to the Galaxy S6 release.
Samsung's Galaxy S rumor mill almost always delivers some surprises, some disappointments, some conflicting rumors, and some very firm features. We've already seen all of these as we push deeper into the rumor cycle and we expect the situation to continue to evolve as get closer to Samsung's inevitable launch date.
Sticking with the rumor mill will help you to prepare not just for the launch date but the release date and the Galaxy S6 features that you may have to contend with in the near future. You do not want to head into the Galaxy S6 launch in the dark and these rumors will help guide you on your quest to buy a new smartphone whether it's the Galaxy S6 or something else.
Expect A Galaxy S6 Release Date Between March-May
We don't know when the Samsung Galaxy S6 release date will land just yet but all signs point to an arrival sometime between the months of March and May. We probably won't know for sure until the Galaxy S6 launch date but it's worth circling that time frame on the calendar for a few different reasons.
Galaxy S6 launch date rumors are firming up around March 2nd and MWC 2015. Nothing is confirmed until invites go out but there's a good chance that Samsung will once again use the trade show to announce the Galaxy S. If those rumors prove to be accurate, then we'll probably see invites head out in early February.
Samsung always releases its devices about a month after launch so there's a really good chance that it will either arrive in late March or April. The latter served as the release month for the Galaxy S5 and Galaxy S4. The Galaxy S3 emerged in May, June, and July.
With Samsung's year cycle coming up, it's hard to imagine a release after the month of May. So while nothing is confirmed, it's safe to assume that we'll probably see an arrival somewhere in that span with March and April being the most likely.
Research Galaxy S6 Competitors
Right now is the perfect time to start researching alternatives to the Samsung Galaxy S6, both rumored and confirmed. There are going to be a ton of options on the table once the Galaxy S6 arrives and the more prepared that you are the better.
We suggest taking a look at the current crop of smartphones first and narrowing down your options from there. Devices like the Moto X, iPhone 6, and LG G3 might be getting older, but they're still potent and in some cases very affordable. The LG G3 can be found for less than $100 on-contract. That's a steal for a phone of its caliber.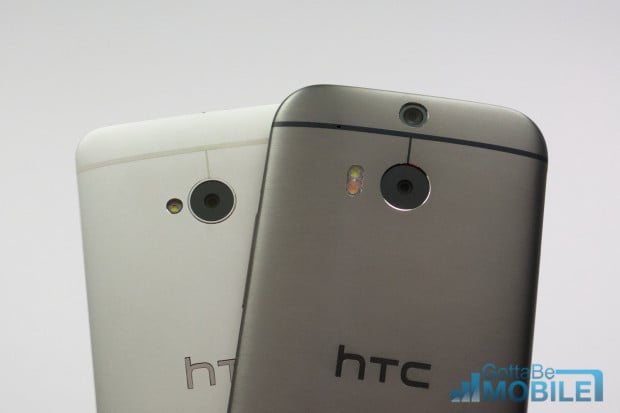 Look into phones like the Galaxy S5, Galaxy Note 4, iPhone 5s, Nexus 6 and others too. Do not sell yourself short. Do your homework, gather intel on the best devices on the market, and absorb as much knowledge as you can.
From there, we suggest taking a look at some of the rumored smartphones of 2015. The HTC One M9 and iPhone 6s both come to mind as they will pose a threat to the Galaxy S6's success. The HTC One M9 in particular is one to look at because it looks like HTC might announce the device just a day ahead of the Samsung Galaxy S6 launch date. If rumors hold up. It's also probably worth taking a look at LG G4 rumors at this point.
Check Out the Galaxy Note Edge
Samsung Galaxy S6 rumors suggest that we'll see a Galaxy S6 "Edge" version of the Galaxy S6 with a curved display. The device will reportedly use two curves which is different than the screen found on the curved version of the Galaxy Note 4.
The curved version of the Galaxy Note 4 is called the Galaxy Note Edge and it's currently available on all five major carriers. Its "bent" display is extremely unique and it's also extremely interesting. That said, it's not going to be for everyone.
In preparation for a potential Galaxy S6 Edge, we suggest taking a look at the Galaxy Note Edge and going hands-on with the screen so that you can get a better feel. It's too early to rule out a purchase but this will help you to get your mind headed in the right direction.
The Galaxy Note Edge is on display at all five major U.S. carriers and you can also find it in select Best Buy stores. We suggest calling ahead to make sure that the device is there.
Start Saving Money
This may sound like a no-brainer but it's important. The Samsung Galaxy S6 will probably come with an expensive price tag. It's a 2015 flagship and the Galaxy S series is always in and around the $199 on-contract price point. The Galaxy S6 Edge would likely be more expensive given the technology that's on board. The Galaxy Note Edge is priced at $399 on-contract.
Factor in potential activation fees, Galaxy S6 accessories, and tax and you're looking at a pretty expensive purchase. We highly suggest starting to save for the Galaxy S6 right now. Even $2 a day until the Galaxy S6 launch will be extremely helpful come release day. We've done this in the past and it has helped soften the blow of buying an expensive piece of technology.
Evaluate Your Storage Needs
It's not clear yet how the Samsung Galaxy S6 lineup is going to look but we could see change. Last year's Galaxy S5 came in 16GB form only, shunning the usual 32GB model. This angered a ton of people even though the device came with a microSD card slot capable of holding up to 128GB of expanded storage. This year, Samsung could do something different.
There are rumors that suggest that it will come in 32GB, 64GB and 128GB form. It's not clear if it will ditch the microSD card slot or not. We may not know until its announced on stage.
With that in mind, it's imperative that prospective buyers start evaluating your storage needs right now. Ask yourself a few internal questions. Are you the type of person that takes a lot of photos or shoots a lot of video? Then you're probably going to need to go with one of the largest Galaxy S6 storage options which could potentially cost more. You might also need to invest in a cloud service or tack on the purchase of a microSD card.
This may seem like overkill but it will make deciding on a specific option easier come release day. In some cases, it may also save a lot of money. Larger storage variants are always more expensive
Look Into Carriers
Start looking into carriers now. The Galaxy S6 is rumored for AT&T, Sprint, T-Mobile, U.S. Cellular, and Verizon and there's a good chance it will arrive on all five. It may also make its way to pre-paid and regional carriers.
Take a look at feedback about customer service. Have a peek at network size and coverage in your home area in particular. Research data speeds. And please, do extensive research on data plans. You do not want to spend on data you're not going to use. You also don't want to end up going over your limit every single month.
Get started on this now so that you don't panic or prolong your purchase once the time arrives.
Make Plans for Your Old Device
If you are planning to ditch your old device for the Galaxy S6 or something else, start making plans. Talk to family members or friends to see who might be in need of a new phone. Or, if you want to get a little money to help pay for your next phone, look into trade-in sites and potentially lock down a price ahead of the Galaxy S6 release.
Don't Hype Yourself Up
The Samsung Galaxy S6 will almost certainly be a solid smartphone, perhaps, one of the best of the year. That said, it's probably not going to be perfect and those who are expecting a perfect smartphone need to start tempering those expectations right now.
A lot of the people that were disappointed by the Samsung Galaxy S5 last year and the Galaxy S4 two years ago were the people that bought into the insane hype and got themselves worked up to the point that there was no way that the devices would meet expectations.
As we've pointed out, Galaxy S6 rumors are going to emerge all the way up to the Galaxy S6 announcement and you will want to keep a level head or else you're going to be setting yourself up for disappointment. Those that don't let that happen will find that their smartphone shopping experience will be a much more manageable one and far more pleasant.

This article may contain affiliate links. Click here for more details.