Galaxy S8 vs Galaxy S6: What We Know So Far
Galaxy S8 vs Galaxy S6: Specs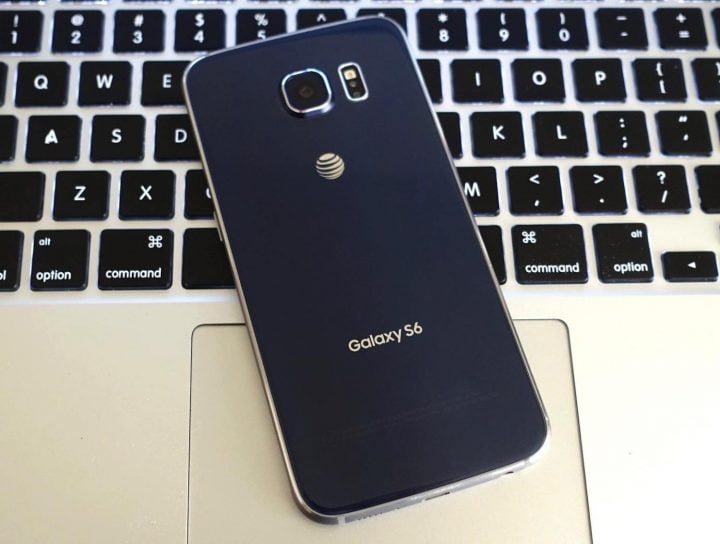 Upgrades after two years are to be expected, but this is a big year in terms of the jump being made. The Galaxy S8 will be fast and powerful, last longer, have wireless charging, water-resistance and more. Combining the award-winning Galaxy S6 design with the improvements from the S7 into one extremely capable smartphone.
You know it will be better, but how much? Here's the full breakdown for those curious.
Galaxy S8 Specs (Rumored)

5.8 and 6.2-inch 256 x 1440 Quad-HD AMOLED Curved Display
Qualcomm Snapdragon 835 or Samsung Exynos Processor
64GB of internal storage (Micro-SD slot included) and 4GB RAM
Android 7.1.1 Nougat with Samsung TouchWiz
12 Dualpixel Rear Camera - OIS, phase detection auto-focus, f/1.7 aperture
8 megapixel front camera with auto focus
Fingerprint and Iris Scanners
IP68 dust & water resistance
3,200 and 3,500 mAh battery with Fast & Wireless Charging
Improved Always-On Display
Samsung Pay
USB Type-C, 3.5mm headphone jack, more

The screen is bigger, battery is bigger, camera will be vastly improved, it's water-resistant, runs the latest version of Android and more. What else do you need to know. Samsung is bringing their A-game in 2017. Everything is better than the 2-year old Galaxy S6. You'll be glad you made the switch once it arrives.

Galaxy S6 Specs

5.1-inch 2560 x 1440 Quad-HD Display (curved model too)
8-Core Samsung Exynos Processor with 3GB of RAM
32GB of storage, no micro-SD card
16 Megapixel Camera, 5MP front camera
2,550 mAh battery with Fast Charging, Wireless Charging
Android 5.1.1 Lollipop (Nougat coming soon)
Fingerprint Scanner
Big Camera bulge
Curved screen on Edge model
Not water-resistant

As you can see a lot has changed. The Galaxy S6 had a small 5.1-inch screen with one flat and one curved model. Now both are curved and much bigger.

A few things to note. The 8-core processor is gone and now Samsung's using a Quad-core chipset, but it's much better. Numbers don't mean everything. The same goes for the camera. While Galaxy S6 owners will go from a 16MP camera to a 12 Dual Pixel camera, the Galaxy S8 should have one of the most capable smartphone cameras on the market. The auto focus is unbelievably fast, it takes great photos in low light and indoors, and has a fast f/1.7 or so aperture.

However, the most important specs for most buyers are other things. Like double the storage with 64GB and a micro-SD slot. A battery that's 1/3rd bigger and will last much longer. Then, it recharges faster than ever before and features Fast Wireless Charging. Add all of that up and the Galaxy S8 is more than enough to upgrade from the aging Galaxy S6.

This article may contain affiliate links. Click here for more details.