GameStop PowerPass: 5 Things to Know
Depending on how often you buy games, GameStop PowerPass is the best deal in gaming. The new service launches this November and it will cost less than a single title does.
A GameStop PowerPass subscription lets you rent as many used games as you want from any of GameStop's stores. You're free to return the games at any time. If that wasn't enough, the service lets you keep the last game you borrow after each six-month subscription you make expires.
Here are 5 things you need to know about GameStop PowerPass.
What Is GameStop PowerPass?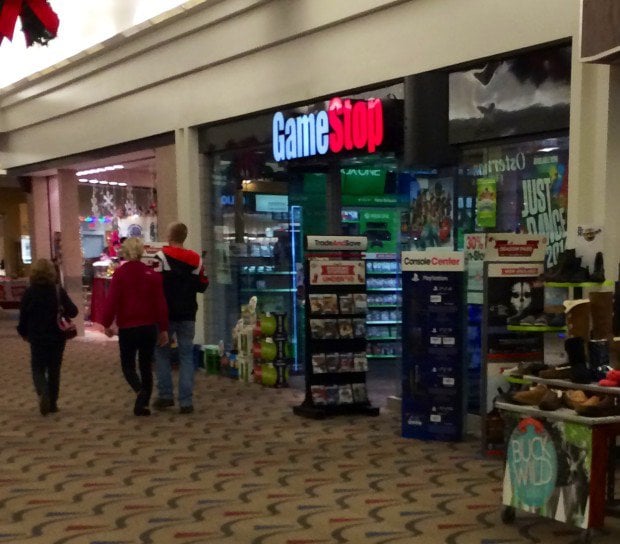 GameStop PowerPass is a video game subscription service that capitalizes on the company's chain of retail stores and its dominance in the used games market. It's primarily an alternative to services that let you rent games for a flat fee, like Xbox GamePass, PlayStation Now and GameFly.
Pay GameStop $60 and you can take home a copy of any used game the store sells for six months. That means practically any game is available to you because GameStop is the industry leader in video game trades. It boosts trade-in values for recent games days after they launch, so the latest titles are usually in-stock.
The more you pay GameFly the more games you can borrow in a single month, but everyone gets the same GameStop PowerPass experience because there are no tiered plans. You decide how long you keep a game, but you can only rent one at any time.
The last game you rent during your six-month subscription is yours to keep forever. It doesn't matter how new or old that game is. So, if you really like Call of Duty: WW2, you can keep it and not feel like you wasted any money.
GameStop PowerPass Release Date
GameStop PowerPass launches on November 19th. That's just after the flurry of 2017 video game releases for the Nintendo Switch, Xbox One and PS4 wraps up. Because of that, you can use the subscription to get this fall's must-have games. It also means you can buy a GameStop PowerPass subscription when you buy a new console this holiday season.
GameStop PowerPass Price
The GameStop PowerPass price is $60 for six months. So, a year of the service costs $120 and a month is $10. That's a solid deal, especially since you can recoup the price of the subscription by claiming a game that costs around $60 at the end of each six-month subscription.
What You Need for GameStop PowerPass
To sign up for GameStop PowerPass you only need a subscription to GameStop's PowerUp Rewards program. That's the store's loyalty program. It also earns you points for every accessory, game or console purchase you make.
You can join PowerPass if you have a GameStop PowerUp Rewards Pro membership also. It's the upgraded loyalty program that earns you bonus points and a subscription to Game Informer magazine. There are no extra perks for PowerPass if you're already paying for PowerUp Rewards Pro, it seems.
How GameStop PowerPass Saves You Money
If you like to play games a lot, there's no way GameStop PowerPass won't save you money.
End your subscription term with a game that recently launched, and you've nearly recouped the cost of the subscription. A used game costs around $55 from GameStop in the first few weeks after launch. That price eventually falls, but most gamers have already moved on to something new by then.
Certainly, GameStop PowerPass is a better deal than some other services. GameFly costs $15.95 a month before any savings, and you can only borrow one game a month. Xbox Game Pass costs $9.99 a month for unlimited access to hundreds of titles. However, none of those games are less than a year old, and you lose access to them when your subscription expires.
Finally, PlayStation Now unlocks over 500 games for $99 a year. You lose access to those games the moment you stop paying for them too, and there's no free game to end your subscription with. You can't enjoy any PlayStation Now games without a solid internet connection because it relies on Sony's servers to work.
Read: PlayStation Now Subscriptions: 5 Things You Need to Know
8 Best Free Xbox Games: January 2018
Warframe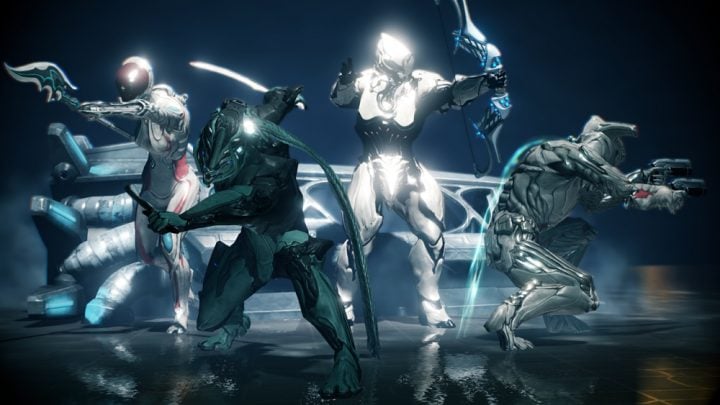 Many free-to-play games revolve around strategy or civilization building. Warframe is one of the free Xbox games that you can download now that doesn't. It's a third-person shooter.
The Tenno have just awoken after centuries of sleeping in stasis. Warframe takes its name from the suits that the Tenno use to do battle with the game's other races. There's the Greiner, who are clones of humans. The Corpus belong to a technology company with lots of robotic innovation at their disposal. Sentients consist of an alien race that's back to do battle.
Warframe features both player-vs-player combat and a single player experience.