Garmin Speak Plus Is the One Gadget Every Car Owner Needs
With its voice-enabled GPS features, collision camera and support for Amazon Alexa, the Garmin Speak Plus is the one gadget every car owner needs.
Garmin revealed the Speak Plus with Amazon Alexa integration at the Consumer Electronics Show this week. This new car accessory is an upgraded Garmin Speak with an HD collision camera. If you buy the Speak Plus now, it's just $199.99 at Garmin's website. The price will go up to $229.99 once it arrives at Best Buy and Amazon.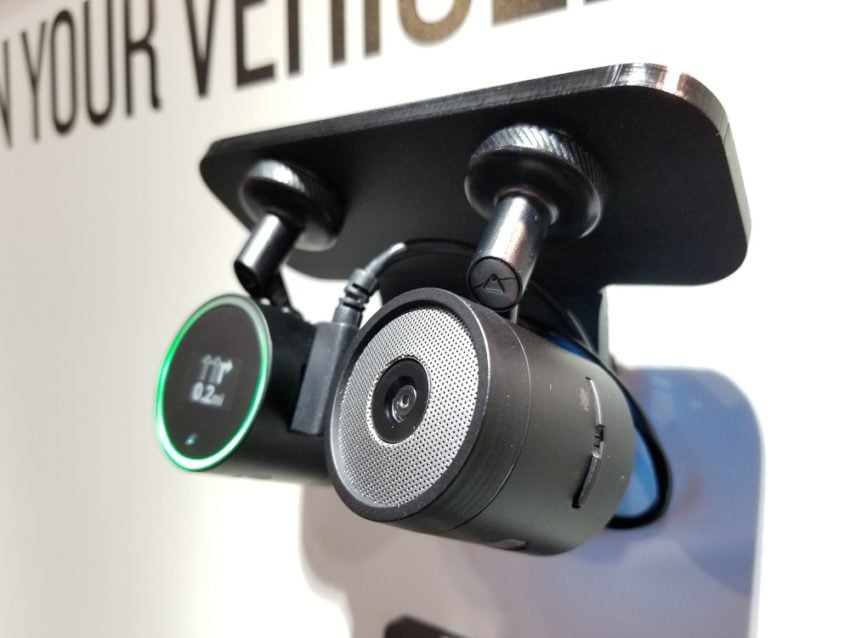 The Garmin Speak Plus is the size of a small camera lens and setup is easy. You secure the device to your windshield with a magnetic adapter that comes with the system. Your smartphone provides the internet access the device requires. It has a built-in speaker, but an AUX port and Bluetooth allow you to fill your car with sound.
The 1080p camera on the back of the Garmin Speak Plus records footage of the road that is saved directly to a microSD card. You can share footage through a companion app on your phone also. Sensors let you know when you're following another driver too closely or there's a sudden lane departure.
The accessory's Amazon Alexa integration is solid. A ring of blue and green lights along the edge of its OLED display indicates when Alexa is listening and processing commands, just like on an Echo or Echo Dot. It supports many of Alexa's existing skills. For example, buyers can stream songs from Music Unlimited or Pandora with a voice command. Alexa shopping, to-do list and weather skills are also available on the Speak Plus. To get all this integration working, you do need the Alexa app installed on your iPhone or Android device.
Read: 50 Exciting Things You Can Do with Alexa
To get directions, you simply ask Alexa to get them from Garmin. When in GPS mode the Speak Plus' display fills with guidance information on when and where to make turns. The skill also provides up-to-the-minute traffic details and detour information as good as any standalone Garmin GPS.