Google Patent Application Hints at Nexus Slider
Though manufacturers like HTC may be giving up on physical keyboards on smartphones in favor of thin and light designs, Google's recent patent application may suggest that the Android OS-maker is still not giving up in that form factor and we may potentially see a Nexus smartphone in the future with a physical sliding keyboard. The patent application was originally filed in January and was recently made public by the U.S. Patent and Trademark Office last week. Listed as its chief inventor is Android head Andy Rubin.
If Google does use its patent in a commercial product, it would mark the first time that its Nexus-branded smartphones will come with a keyboard.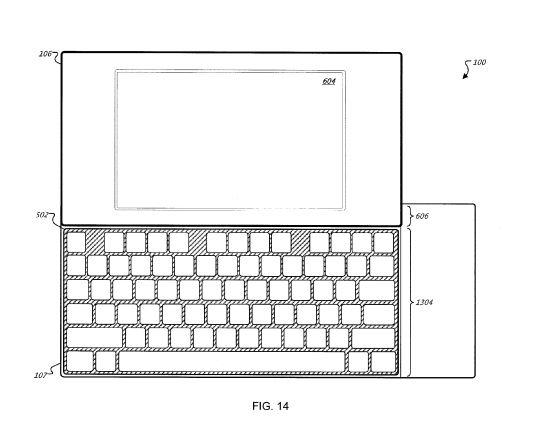 Keyboards have been a hallmark of the Android lineup in the past. The very first Android smartphone in the form of the HTC G1 launched on T-Mobile USA came with a landscape-oriented slide out keyboard. A few years later, Motorola had released the Motorola Droid on Verizon Wireless with an off-centered slide-out mechanism as well and there are now four generations of Droid Android smartphones that bear the hallmark keyboard; the most recent Droid 4 release is said to have the best keyboard of any smartphone. And we've also learned recently that Apple was said to have considered a smartphone design with a physical keyboard on the rival iPhone.
According to CNet, Google's patent application would allow for the keyboard to have a larger surface area, meaning that there could either be larger physical keys or room for a trackpad or a navigation pad on the keyboard itself. On the Samsung-made Sidekick 4G for T-Mobile USA, there is a trackpad on the side of the keyboard, but that isn't on the keyboard surface itself.
Additionally, it looks like that the Google patent would allow for a design where the screen slides further upward in landscape orientation than anything we've seen currently on the market. It's unclear if such a sliding mechanism would lead to a weaker structure for the overall phone.

As an Amazon Associate I earn from qualifying purchases.