Google Pixel 3: 5 Features We Want Next
The Google Pixel 2 XL is still one of the best Android phones you can buy, but it's not perfect. Things can always improve. As we inch toward the launch of Google's Pixel 3 and Pixel 3 XL, we want to go over a few features we want next. In fact, these are features we think the phone needs, not just what buyers want.
With leaks and rumors are everywhere, we already know almost everything about these phones. Not to mention Google already confirmed an October 9th launch event.
Google's Pixel 3 will build on the success of the Pixel 2. That means a big, beautiful display, paired with clean and fast software. Not to mention better cameras, louder speakers, improved water-resistance and more.
Now that Google owns most of HTC's smartphone division we're expecting good things from the Pixel 3 XL. That said, a few leaks suggest it might not be as great as we expected, or as we detailed below. Either way, here are the changes we want or need to see.
Better Retail Availability and Presence
We know Google's new Pixel 3 for 2018 will be a great phone. There's no question about that. The biggest problem for the Pixel 2 was that it's only available unlocked or on Verizon Wireless. That cuts out millions of potential buyers on other carriers.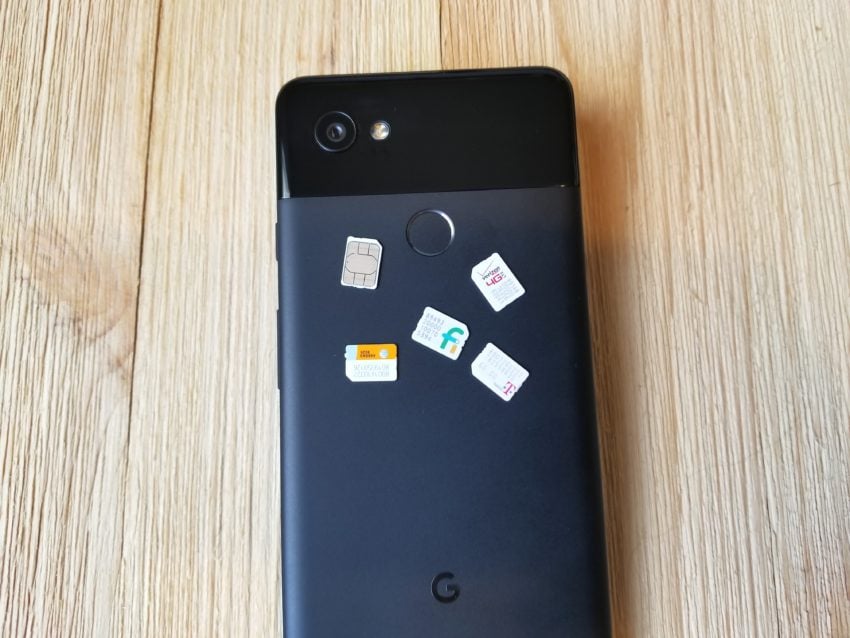 I buy my phones unlocked, but most people don't. Most buyers want to go into AT&T or T-Mobile and feel the phone first. Try it out, see if it's big enough (or too big) and use features like AT&T WiFi calling. Being limited to unlocked, online sales, or Verizon is a problem we want Google to finally overcome in 2018. Sadly, we doubt this will happen. It'll likely be a Verizon exclusive, again.
When you walk into a cellular store you see the iPhone and Samsung Galaxy devices. Google needs to be right there with them if they want the Pixel 3 to succeed. We want it to, so we can buy it from T-Mobile with a monthly payment plan. If any carrier joins the Verizon exclusive, it'll be T-Mobile.
Smaller Bezels
Bezels are so 2016! Phones are moving away from the big bezels of the past, and that's a good thing. The Galaxy S9, iPhone Xs, and even the upcoming OnePlus 6T all look stunning. These are huge screens in devices that are small, portable, and easy to hold. You can get a phone with a massive 6-inch screen in the form factor of a 5.2-inch device from a few years ago thanks to smaller bezels.
Shrinking bezels are extremely important, and we're confident Google will match all the latest trends. In fact, Google matched the iPhone X trend a little too much, and what you see above is the huge notch in the screen. Still, the bezels are small and the display stretches to the top of the phone body. Expect something like a 5.5-inch display in the Pixel 3. Then, an even bigger 6.2-inch (or bigger) Pixel 3 XL. These phones will have a similar overall size and shape as the Pixel 2, only with better screens and smaller bezels.
We're really hoping Google has a 3rd bezel-free phone that'll be its high-end offering because that notch is ridiculous.
The only potential problem we see with shrinking bezels on a Pixel phone is the front-facing speakers. That's a unique feature of Nexus and Pixel devices, and we doubt Google wants to get rid of them. As a result, we have the chin and notch as shown above.
Wireless Charging
Years ago most of Google's Nexus devices featured wireless charging. That quickly went away with the Nexus 6P and Google's Pixel and Pixel 2 family of phones. However, Samsung has offered wireless charging for years, Apple has for the last two years, and it's time for Google to do the same.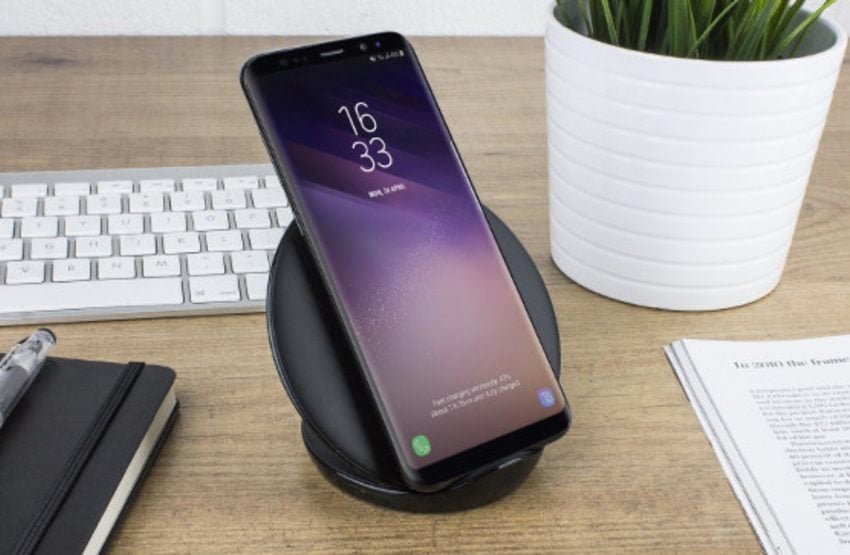 In fact, I'd be surprised if Google didn't add wireless charging at this point. Just because it's a "feature-parity" thing. They must match the competition. Not to mention these days buyers have so many choices for accessories, docks, wireless charging speakers, cars and more. Even hotels and restaurants like Starbucks offer wireless charging. It's something fairly easy to integrate, so let's have it Google.
Better Display & I Hope That Notch is Fake
Speaking of the display, we want something better on the Pixel 3 and Pixel 3 XL. It's no secret that Google used an LG screen on the Pixel 2 XL, and it had all sorts of problems early on. Google and LG quickly fixed most of them, and my own personal XL looks fine to this day. That said, it can and should be better.
The original Pixel has a Samsung AMOLED screen that looks gorgeous. We have a feeling Google will go back to that route and offer Samsung or Sharp AMOLED screens in the Pixel 3. Although, it could be an SLCD5 from HTC. The best Android phone on the market can't have a sub-par screen.
And for the love of all things Android, please don't have a notch. Clearly, every leak we've seen for months shows a massive notch in the Pixel 3 XL display. A notch bigger than the OnePlus 6, iPhone X, LG G7, and just about everyone else. What is Google thinking?
If there's a silver lining here, it's that Google added some neat features and controls in Android 9 Pie to hide the notch. So while you'll end up with a huge status bar that's taller than most, you can use software to hide the notch. Sigh.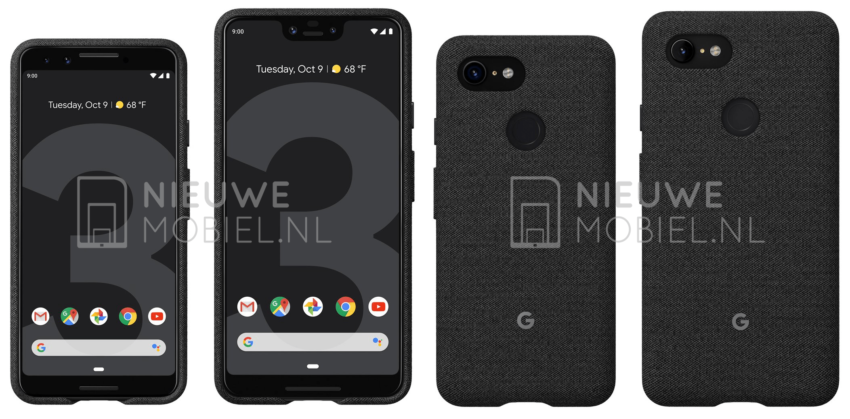 Leaks do show what's essentially three cameras on the front. So, we might get great selfies and enhanced security from that notch.
Better Water Resistance
The original Pixel was not water-resistant, which is how mine died. With the Pixel 2 and Pixel 2 XL, Google followed Apple and added an IP67 dust and water-resistant rating. That means those phones can handle more than a splash, and go in around 3ft of water without dying.
We want Google to improve this feature and match the likes of Samsung, LG, and even Apple's new iPhone Xs, by offering a full IP68 water-resistant rating. This means you can accidentally drop your phone in around 5ft of water, or more, for over 30 minutes, and it'll still work fine. This is one of those hidden features that's also a life-saver. You'll love the extra peace of mind.
Google needs a big screen, smaller bezels, wireless charging, and other neat features this late in the year. Especially if they want to compete with the Galaxy S10 in early 2019.
We Can Dream, Right?
In closing, we want to mention a few other Pixel 3 features you shouldn't expect. Things that won't happen, but are worth the wishful thinking. Stuff we wanted to see.
Read: 4 Reasons to Wait for the Pixel 3 & 3 Reasons Not To
The new Pixel 3 and Pixel 3 XL will not have a 3.5mm headphone jack. Google removed it last year, and they won't go back on that choice and offer it in 2018. Well, we seriously doubt it but I'll take a headphone jack it they want to give it to us.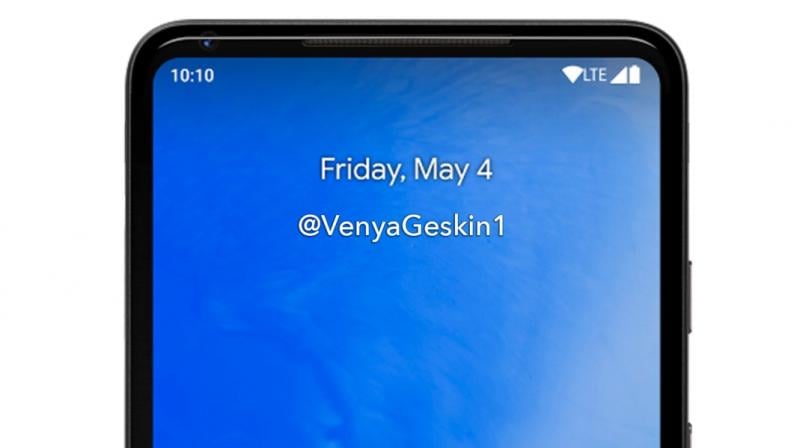 I'll take a second rear camera too, but I don't think we'll get that either. I'd take the phone above or even below over the upcoming notched design, that's for sure.
And finally, just stop asking. The Pixel 3 will not have a microSD slot and expandable storage. Google hasn't offered this since the original Nexus One. We do, however, believe that Google will offer the Pixel 3 XL in 64GB, 128GB, and even a 256GB model that retails for over $1,000. That's more than enough for most.
All said and done, expect more Pixel 3 leaks and rumors within the next few weeks as the launch event nears. Then, come October 9th Google will announce the phone, confirm pre-orders, and hopefully release it around the globe during the last week of October. In closing, here's every last detail about the Pixel 3 XL.