How Long Does the macOS Sierra Installation Take to Finish?
This is how long the macOS Sierra installation takes to finish. We'll cover how long the macOS Sierra download takes and how long the macOS Sierra installation takes.
The macOS Sierra update is here to deliver Siri, Apple Pay on the Web and many other features to your Apple Watch. This is a major update to your Mac that is more than just a name change.
Every year we hear the same question and we are already hearing, "How long will the macOS Sierra installation take?" and "How long will the macOS Sierra download take?"
On the first day of the macOS Sierra release it will take longer and you may see long macOS Sierra download times listed. Normally these will even out over time and will not actually take eight hours, but expect longer than average times today.
How Long Does the macOS Sierra Update Take?
If there are no server problems and you have a good Internet connection you can complete the macOS Sierra download in an hour or hour and a half. This could take longer depending on a variety of factors.
The table below outlines how long each step may take to complete as you work through the process of downloading and installing macOS Sierra.
| Task | Time |
| --- | --- |
| Backup to Time Machine (Optional) | 5 minutes to a day |
| macOS Sierra Download | 1 hour and 15 minutes to 4 hours. |
| macOS Sierra Installation Time | 30 to 45 minutes |
| Total macOS Sierra Update Time | 1 hour 45 minutes to four hours |
Time Machine Backup
You can skip a Time Machine backup, but we highly recommend that you perform one. Without a backup you could lose a lot of data. If you've performed one recently it will take a few minutes, but if you haven't done one ever or in months it will take a long time.
macOS Sierra Download Time
Expect the longest macOS Sierra download times today as many people attempt to install the update. If you want, you can try to install the update later tonight or later this week.
The macOS Sierra update is over 4GB in size, so this will take a long time. We saw our macOS Sierra update jump to eight hours, but then settle back down to just over an hour.
macOS Sierra Installation Time
The macOS Sierra installation time is about 45 minutes once everything is downloaded. This assumes that nothing goes wrong and you have a typical upgrade.
Your computer will restart during this time and you cannot use your Mac while you install macOS Sierra.
12 New macOS Sierra Features Worth Upgrading For
Siri on Mac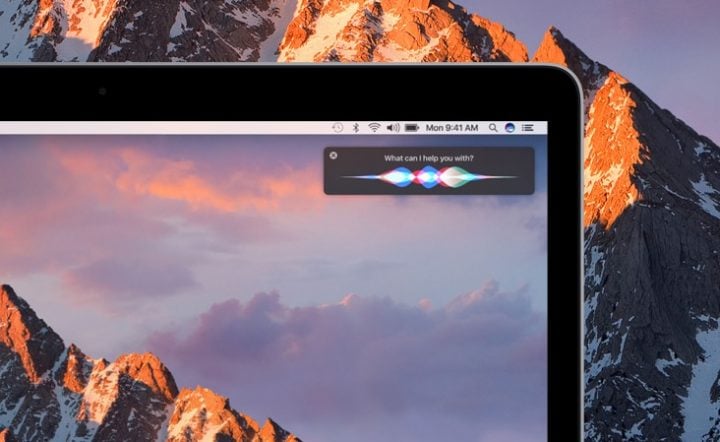 With macOS Sierra you now get access to Siri for Mac. This brings the personal assistant you are used to using on your iPhone and iPad to your computer. There is no access to Siri on OS X El Capitan.
Siri for Mac can do almost all the things you already use it for on your iPhone, but now it can delivery many more features that will help you be more productive.
You can use Siri to send a message while you are working on something important, but that's not all. Siri for Mac can help you locate files and you can even have Siri narrow down those files as you search for them.
When you find a Siri result that you need to keep handy, you can pin it to the Notification Center so you can quickly access it again. When you find an image, result or other item of interest with Siri, you can drag and drop it into a document.

As an Amazon Associate I earn from qualifying purchases.