How to Change Galaxy S7 APN Settings
This guide will go over everything you need to know about changing the Galaxy S7 APN settings. We will explain what APN settings are, where to find them and more. This is how to use a phone on any carrier and what to know before you proceed.
Whether you recently bought an unlocked Galaxy S7 or S7 Edge or are switching to another carrier, APN settings are something you need to know about. APN stands for "Access Point Name" and is essentially a gateway to carriers.
Read: Galaxy S8 vs Galaxy S7: Worth the Upgrade?
APN settings allow our phones to communicate with carrier networks. It's what allows a Verizon Galaxy S7 Edge to fully work on T-Mobile. A necessity to get 4G LTE internet and data, send text messages and more. This is usually done automatically, but often times users will need to manually configure the APN settings on their Galaxy S7 or S7 Edge.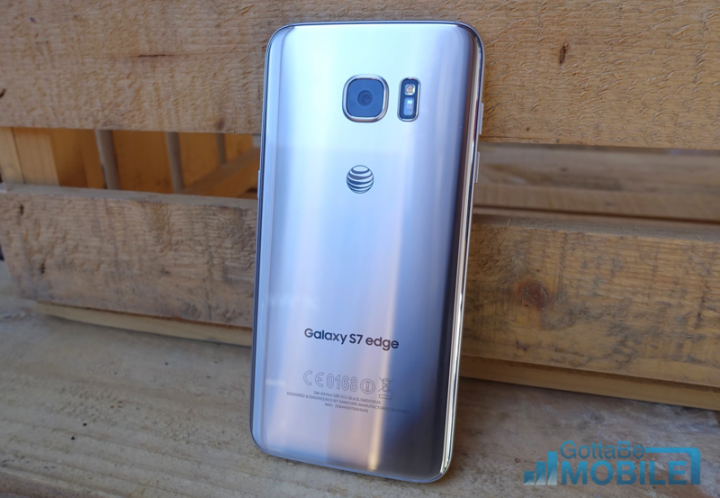 If you recently bought a used or unlocked Galaxy S7 now that the Galaxy S8 is coming soon, APN settings will be required. Usually once a carrier SIM card is inserted this is all done automatically. The SIM card finds the required APN information and applies it. Once that happens the phone connects to the internet, and you're free to use it at any time.
A prime example is when owners use regional carriers, pay as you go, or MetroPCS. With MetroPCS customers can bring a phone from any carrier and use it with Metro to get a lower monthly bill. After getting setup, a store employee will change the APN settings so the phone works.
However, there are simply times when regular users need to manually change APN settings. That or you aren't at a carrier retail store to have them do it for you. If so, here's how to do it yourself.
How to Change Galaxy S7 APN Settings
All we need to do is head into settings and add a few lines of text and numbers provided by carriers. From Verizon to T-Mobile and others. First you'll need the correct APN settings for the carrier you're trying to use. These can be found by doing a quick Google Search, or calling the carrier.
The steps to find the correct menu in settings may vary slightly depending on whether or not the device is on Android 6.0 Marshmallow or the recently released Android 7.0 Nougat. Either way, head into Settings > Networks > APN to get started. Full instructions with images are below. Details are also provided by Samsung.
Instructions
From the Home screen, tap the Apps icon (or pull down notification bar and hit gear-shaped Settings button)
Tap Settings > Connections
Select Mobile networks
Tap Access Point Names
Choose the necessary APN from the bullet list. If not available, tap ADD
Input new APN settings provided by the carrier of choice
To reset your APN settings, tap the Menu (3 dots) icon and then tap Reset to default.
Head into settings > connections > mobile networks and go to Access Point Name. From here owners will see the default APN option on their phone. Hit add in the top corner to get started. You'll see a lot of weird things like name, proxy, mmsc, port, and protocol. It sounds confusing, but is very easy. Just like you would enter a website address into a search bar, we enter the provided APN settings here and hit save.
Shown above is the APN settings menu on the Galaxy S7 Edge. I've gone ahead and hit "add" and started adding the required information for T-Mobile's APN settings. Input all the required lines of text, hit the 3-dots at the top and select save.
This will give the Galaxy S7 all the information it needs to securely connect to and use the T-Mobile network.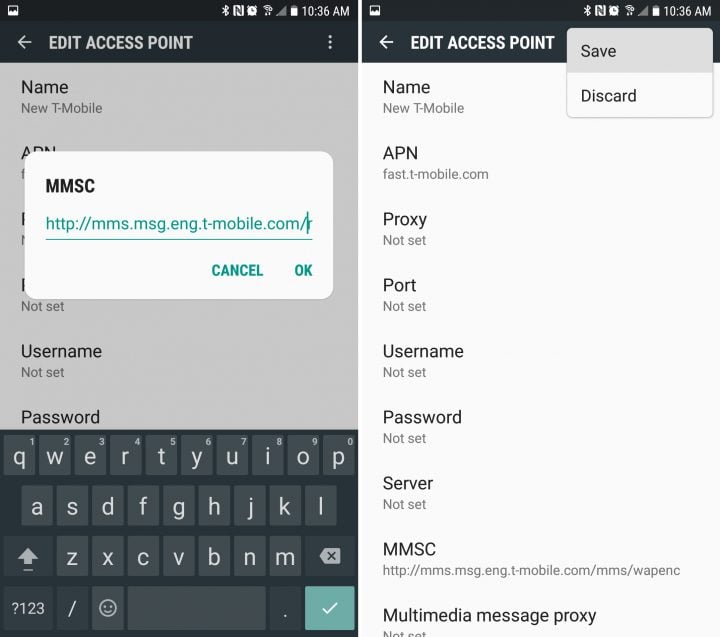 A quick Google search will find the required APN settings for any and all carriers. Many of the selections are left blank, and only fill-in the lines that specific carrier requires. Any line in the instructions below that says <Not set> can be left blank on the Galaxy S7 while you add APN settings.
Considering T-Mobile is one of the most popular carriers, with millions switching, T-Mobile APN details are a popular request.
Below we've found the latest T-Mobile APN settings for 2017 that will ensure any and all capable devices work perfectly with T-Mobile and have 4G LTE connectivity.
T-Mobile APN Settings (Input using the instructions above)
Name: T-Mobile US LTE
APN: fast.t-mobile.com
Proxy: <Not set>
Port: <Not set>
Username: <Not set>
Password: <Not set>
Server: <Not set>
MMS proxy: <Not set>
MMS port: <Not set>
MMS protocol: WAP 2.0
MCC: 310
MNC: 260
Authentication type: <Not set>
APN type: <Not set> OR Internet+MMS
APN protocol: IPv4/IPv6
APN roaming protocol: IPv4
Enable/disable APN: <greyed out unless there are multiple APN's>
Bearer: Unspecified
Tap MORE > Save
Simply enter all of the above information into each line under the APN settings menu on the Galaxy S7 or S7 Edge and hit save. Now go back, and select that APN option from the bullet list of choices.
After a moment or two your Galaxy S7 will connect to T-Mobile (as long as you have an active SIM card inserted) and start working. Test it out by making a phone call, sending text messages or getting online for 4G LTE data connections.
We'd also recommending a reboot after adding a new APN to your device. It will reboot and connect to your carrier of choice using the correct APN settings and be good to go. In closing, if you bought a Galaxy S7 or S7 Edge but it's locked to a different carrier you need to unlock it first. Once unlocked it will work with any and all carriers. Here's the full instructions to unlock the Galaxy S7.

As an Amazon Associate I earn from qualifying purchases.