How to Change the OnePlus 6 Text Message App
In this guide we'll explain how to change the OnePlus 6 text message app. While the built-in texting app is decent, we recommend choosing one of the dozens available on the Google Play Store. Here's how to easily add some customization to your phone.
To do this you simply need to download a new text message application from the Play Store and set it as your default text program. Then, the phone will only use that text app, instead of the buggy option OnePlus put on the phone. Third-party apps have support for GIFs and lots of custom options.
Read: 5 Best Text Message Apps for Android
You can find some of the best Android text message apps from our link above. Choose one or two and download them, then keep reading for our quick step-by-step instructions. There's one important step you don't want to miss.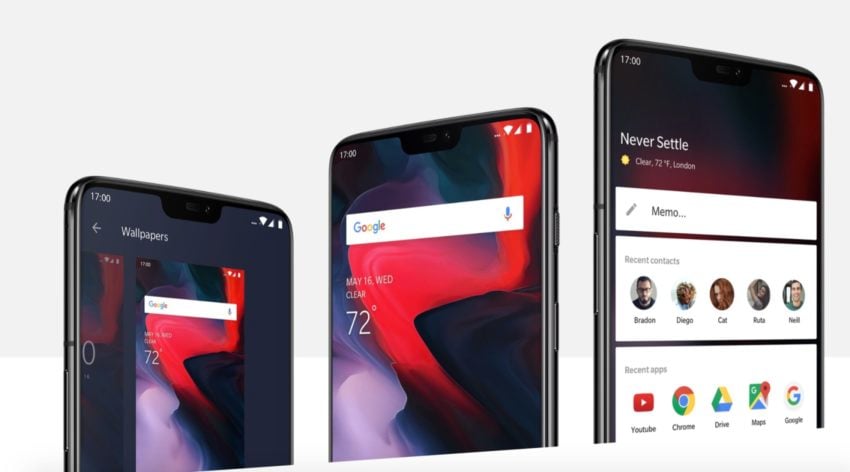 If you've owned OnePlus phones in the past you know what to expect from its text message application. It has a few options, but it's pretty plain. It also has a lot of problems, can't open or send GIFs, and just isn't all that great. So, get something better with our help.
How to Change the OnePlus 6 Text Message App
First, navigate to the Google Play Store and download one of the many different third-party text apps. Textra is my go-to app, Chomp is a fan-favorite, and GoSMS is pretty decent too. Some of these will change the settings for you. If not, here's how. 
Instructions
Download a new Text Messaging App
Go to Settings by hitting the gear-shaped button in the notification bar
Select Apps or Applications
Click the 3-Dots "menu" button (or gear wheel) at the top right and choose Default Apps
Tap on SMS App and select which app you'd like to use
See, wasn't that easy? You just download a new app, then tell the phone to only use that application. Now, you won't have to deal with OnePlus Messenger at all. Every message you send or receive will use the app you just set as the default (SMS) messenger client.
A Few More Details
Once you set your new app for text messaging, open it up, and it will instantly transfer or access all of your texts. You shouldn't lose anything. If you have a ton of messages this may take a while, or even slow down the phone and crash the messenger. Give it time to complete the transfer.
Older Android devices received double notifications if you downloaded a second text message app. That won't happen if you follow our steps. Android won't let two be set as "default" at the same time. Additionally, many apps like Textra will have a big Set As Default button at the bottom when you first open it. Making this process even easier. 
Read: How to Fix Bad OnePlus 6 Battery Life Problems
Now that you set a new app as the default for text, that's the only program that will be able to send, receive, or alert you about messages. People do this because most 3rd party apps, like Textra, are extremely customizable and offer a better experience. Textra lets you change the font, style, colors, bubble colors, and even the notification icon. You can change these for each contact too, and make your phone and notifications fun and unique.
Before you leave, take a peek at these 15 best OnePlus 6 cases to keep your phone safe.