How to Check If You Need a New MacBook Pro Battery
Is your MacBook Pro getting old? You may notice that it's slower than it used to be and you'll definitely notice if the MacBook Pro battery life doesn't last as long as it once did. Here's how to check if you need a new MacBook or new MacBook Pro battery.
You may think that your old MacBook Pro is simply just aging when you discover that the battery can only last an hour or two on a full charge, and you're most certainly right, but don't think that the entire laptop is suffering from the poor performance, as it may just need a new battery, which can be replaced fairly easily at an Apple Store or other computer shop — depending on the model.
Just because the battery is at the end of its life doesn't mean you need to buy a new MacBook Pro. Older MacBook and MacBook Pro models can still run macOS High Sierra, and will run macOS Mojave later this year. They also have a better keyboard than the new models and plenty of life left if you upgrade the RAM and add an SSD.
If you think your MacBook Pro battery is at the end of it's life. You can check it to see if you need a replacement without opening up your laptop or doing anything complicated.
Check the Charging Cycles
The easiest way to check if you need a new MacBook Pro battery is to look at how many charging cycles the battery has been through.
A charge cycle is using all of the battery power and then charging it to full. Each trip from empty to full is a cycle. It's also cumulative. So if you use 50% of your battery one day, charge it to full and then use 50% and recharge the next day that counts as a cycle as well.
Batteries only last a certain number of cycles before they start to degrade and eventually cannot hold a charge.
On Apple's support website, it lists what the cycle count is for its MacBooks, so most newer MacBook Pros and almost all MacBook Air models have a cycle count of 1,000. This means that the battery can go through 1,000 cycles before it's expected to finally crap out and die — some last longer and some not so much, but 1,000 is the rough estimate.
To check how many cycles your MacBook's battery has been through so far, follow these simple steps:
Go up to the Apple logo in the menu bar up in the top-left corner of the screen and click About This Mac.
Next, click on System Report.
In the left-hand sidebar, select Power. This will bring up various information about your MacBook's battery, including capacity and some other general tidbits that you don't really need to know. Scroll down a bit until you see Health Information. Under that, you'll find Cycle Counts.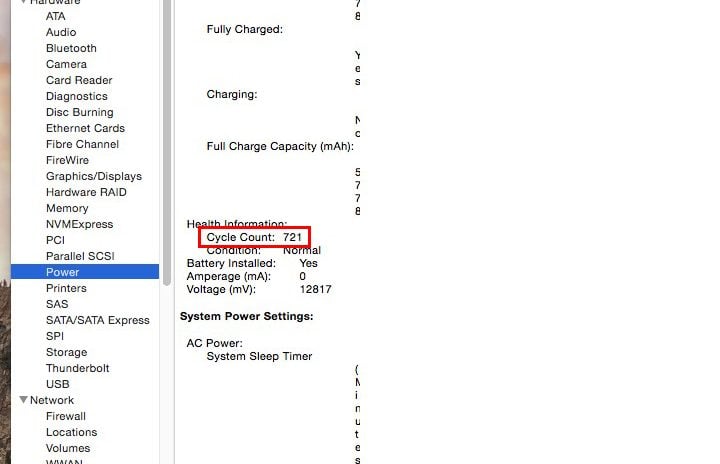 On my 2016 MacBook Pro I am at 116 cycles, which means I have a long way left until I need a new MacBook Pro battery. On the example above, you can see a cycle count that is over 700, which means there is still a lot of life left, but sometime soon it may need a new battery.
For you, this number may be lower or higher, depending on you use your MacBook or MacBook Pro. If it's getting close to that 1,000 mark, keep a closer eye out on your battery, as it may need replaced soon.
How Much Does a New MacBook Pro Battery Cost?
If your MacBook is out of warranty when you need to replace the battery (which it most likely will be), Apple can replace it for $129 to $199 depending on the model.
In most cases you are better off getting a genuine replacement through Apple, or through a trusted third party repair shop. On older models that are easier to service, you may be able to do it yourseld.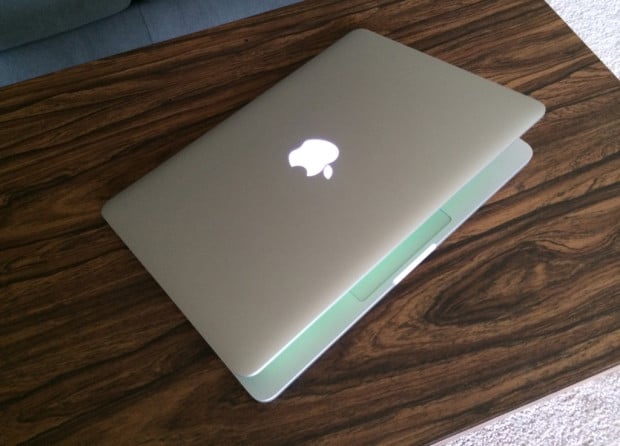 Those prices are a bit steep, but that's how much you'll pay if you have Apple do it directly. Of course, that's not the only option, though. If you want to save a bit of cash when replacing your MacBook's battery, one great place to buy replacement batteries is Other World Computing, which sells batteries for older MacBooks, up to 2011. You can get one for as low as $79 for a 2008-2009 MacBook Air.
Most replacement batteries, though, can be had for around $100. Unfortunately, the newer MacBook models are a bit more nailed down than older ones, which means that you probably shouldn't DIY the battery replacement on a newer MacBook or MacBook Pro, so let Apple do that for you, but if you have an older model, the replacement should be fairly painless.
And if you need a tutorial on how to replace the battery in your MacBook, iFixit is a great resource to rely on, with guides for almost any MacBook model. they also sell tools to help you open up your MacBook Pro.
7 Reasons to Buy the 2018 MacBook Pro & 4 Reasons Not To
Buy the 2018 MacBook Pro for a Better Display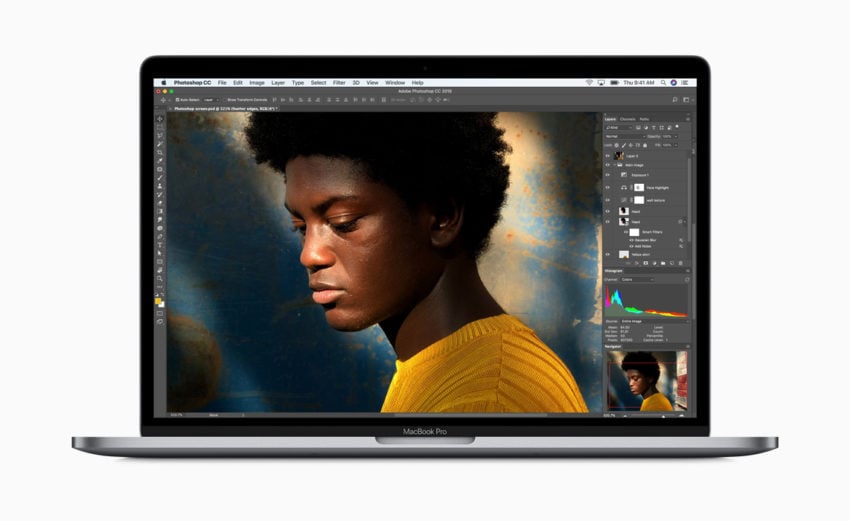 With the 2018 MacBook Pro Apple upgrades the display by bringing over technology from the iPad Pro and iPhone X. The new MacBook Pro display features a True Tone Display.
This means the MacBook Pro display automatically adjusts the white balance of the screen based on the light you are in. This translates into a better looking display with whites that are more realistic and ultimately a much better looking display.
If you have an iPad Pro or the iPhone X, you can see this technology in person and see if it will make a difference to you. It's one of the more compelling reasons for me to upgrade to the 2018 MacBook Pro from my 2016 model.