How to Claim Your Free Google Home Mini with Pixel 2
We have some good news for those that bought the new Pixel 2 or Pixel 2 XL. Google is giving every Pixel 2 owner a free Google Home Mini. Here's how to claim your free Mini speaker with the Google Assistant built-in.
The Google Home Mini is a brand new smart speaker roughly the size of a Donut. Packing the power of the Google Assistant, search, and more in a small package.
Read: 10 Google Pixel 2 Features You'll Love
According to the official announcement, this deal is only available for a limited time. Available to anyone in the US that bought the phone from October 4th to October 19th. However, that deadline was extended to December 31st for those in Canada. Read on for more details, and how to redeem your free gift.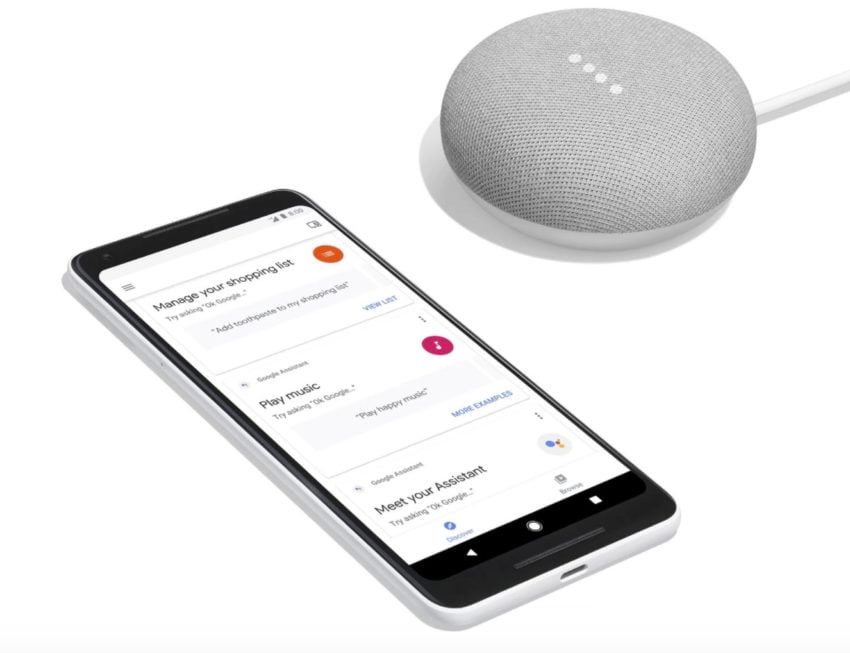 The Google Home Mini is worth $49 and is available now from the Google Store. It's essentially the same as the regular Home, released in 2016, only much smaller. Along with a smaller form factor, Google revealed three color options and a slew of new voice commands and smart features.
Some of these include two voice options, broadcasting messages throughout the house, send information to your phone, find your phone, recognize individual voices for multi-user support and more. Finally, Google has a new "Family fun" initiative with multiple games and activities for kids all by simply using the Home or Home Mini.
How to Claim Your Free Google Home Mini
Redeeming the free Google Home Mini is extremely easy. That said, there is a bit of confusion about how, when and where to get yours.
The way it works is simple. After your Google Pixel 2 or XL gets delivered, Google will email you a code for the free Google Home Mini. There are no forms to fill out, receipts to upload, nothing. Just wait for the email, then add the Google Home Mini to your shopping cart on the Google Store. Enter that code during checkout, and it will take off the full $49.99 price of the speaker, making it 100% free. Or, just click the big "Redeem Now" button in the email that's going out to buyers as of November 8th.
"After a qualifying purchase of a Pixel 2 or Pixel 2 XL, a promo code will be emailed approximately 4-6 weeks from the Pixel 2 or Pixel 2 XL delivery date. Upon receipt of the promotional code, visit store.google.com to redeem the Google Home Mini. Add the Google Home Mini to the basket, and enter the promotional code during checkout."
As you can see above, Google states they will "email you a promo code to redeem a mini within 4 weeks after your phone ships". Now that we're a few weeks from the release, emails are starting to hit buyers inbox.
Depending on when you pre-ordered, your code could arrive this week, or sometime in the next few weeks. If you buy a Pixel today, you'll get a code a few weeks after your phone arrives if the promotion is still available in your region.
Once you get the code, head to the Google Store and use it to buy the Mini for free.
Qualifications
Again, you must pre-order the Pixel 2 or Pixel 2 XL between October 4th and October 19th, 2017. Or, those in Canada can buy one anytime between now and December 31st to qualify. We've reached out to Google for clarification on deadlines for other markets.
Once you get a promo code, you have until February 28th, 2018 to use it. You can redeem your free Google Home Mini code anytime between when you get it, and February 28th. Those are the only dates we've seen so far.
Other Details
After reading over the terms and agreements you'll notice Google is only giving out the Chalk Gray color option. Each person who gets a Pixel will get a free Google Home Mini worth $49. Customers are eligible to receive one promotional code for each Pixel 2 phone purchased from Google Store. The promo codes are not store value, are for one-time use only, for the Google Home Mini only. This code cannot be transferred to other users, and cannot be exchanged for cash or cash equivalent.
To be eligible, the user must be a US resident, aged 13 or older and have or activate a Google payments account. You must have a credit or debit card on file with the Google Account. Don't worry though, you shouldn't get any charges on your card. We're seeing similar info for the Canadian store listing.
Read: 20 Best Google Pixel 2 XL Cases
In closing, it's worth stating that shipping is also completely free. Google did confirm that expedited shipping charges may apply.
That's it. Get the Pixel 2, wait for the email and code, then go get your free Google Home Mini. While you're here, take a look at these five neat Google Home features.